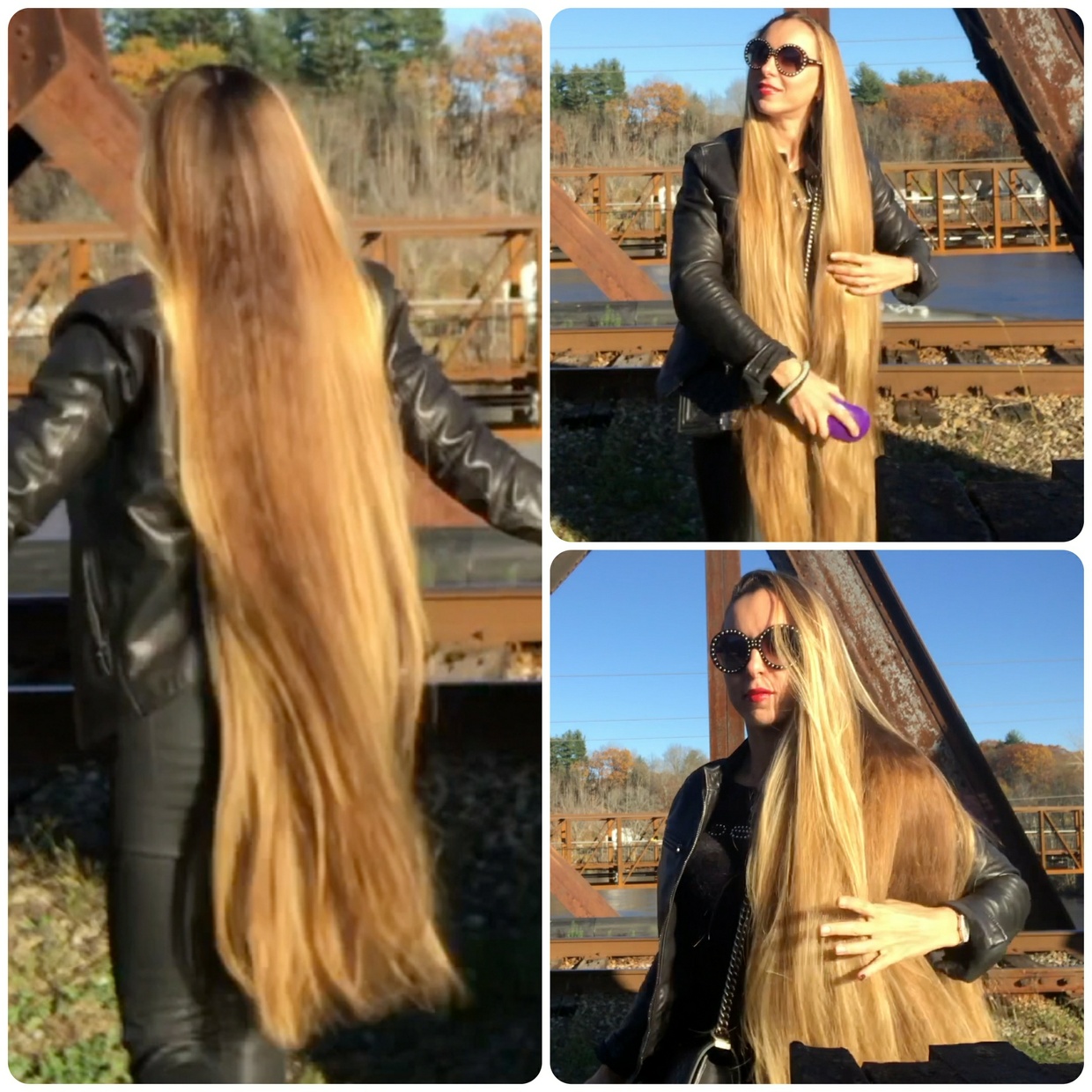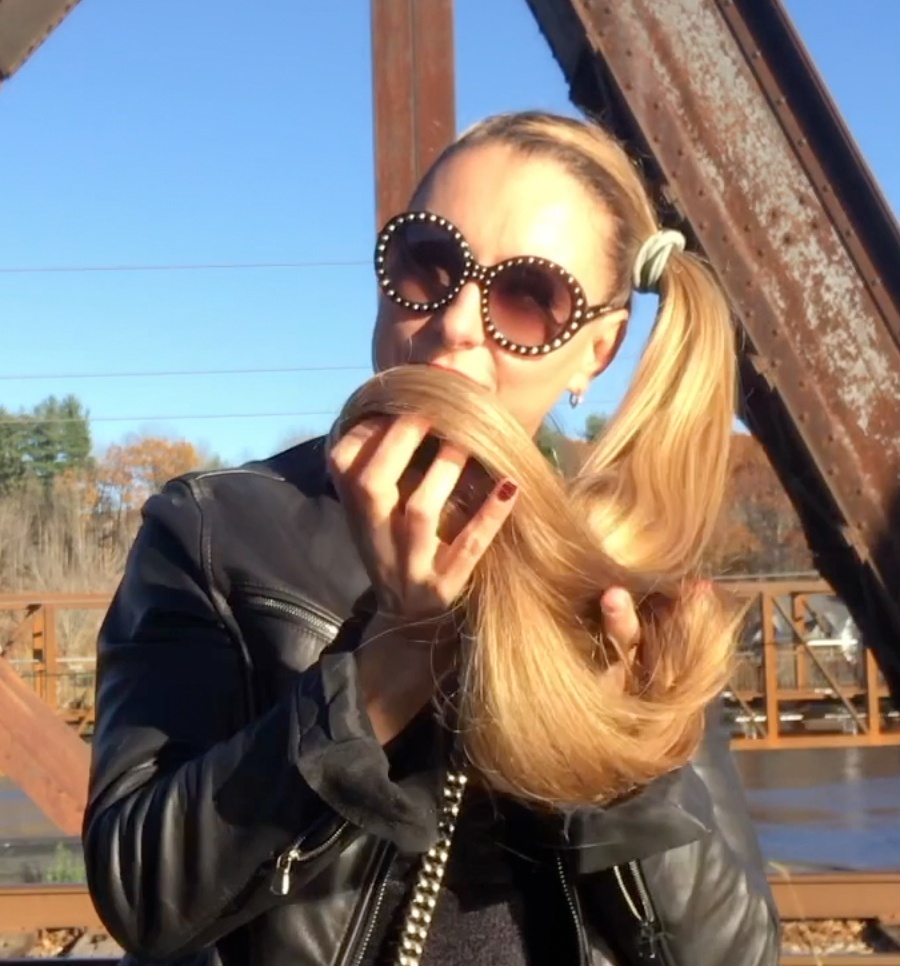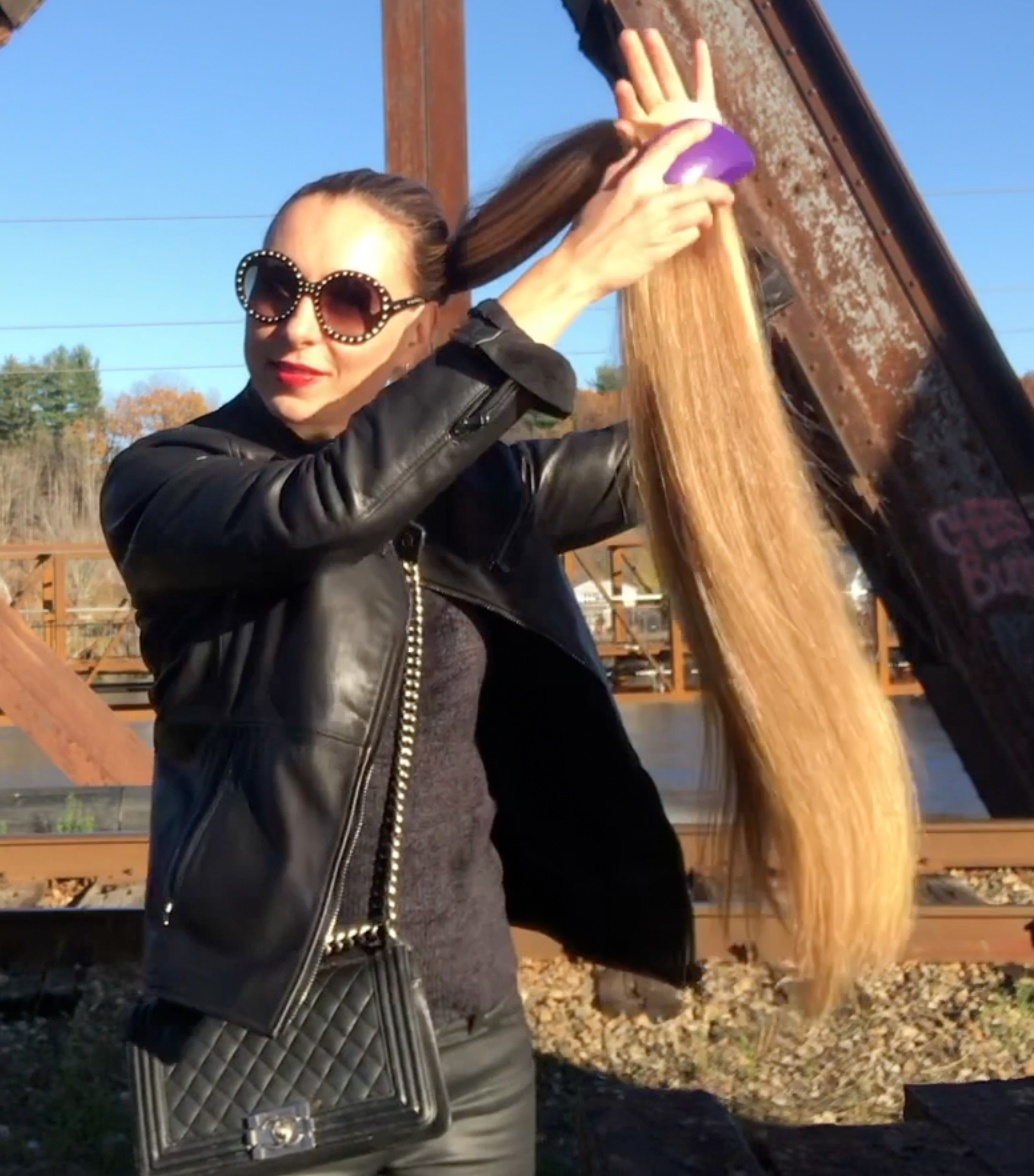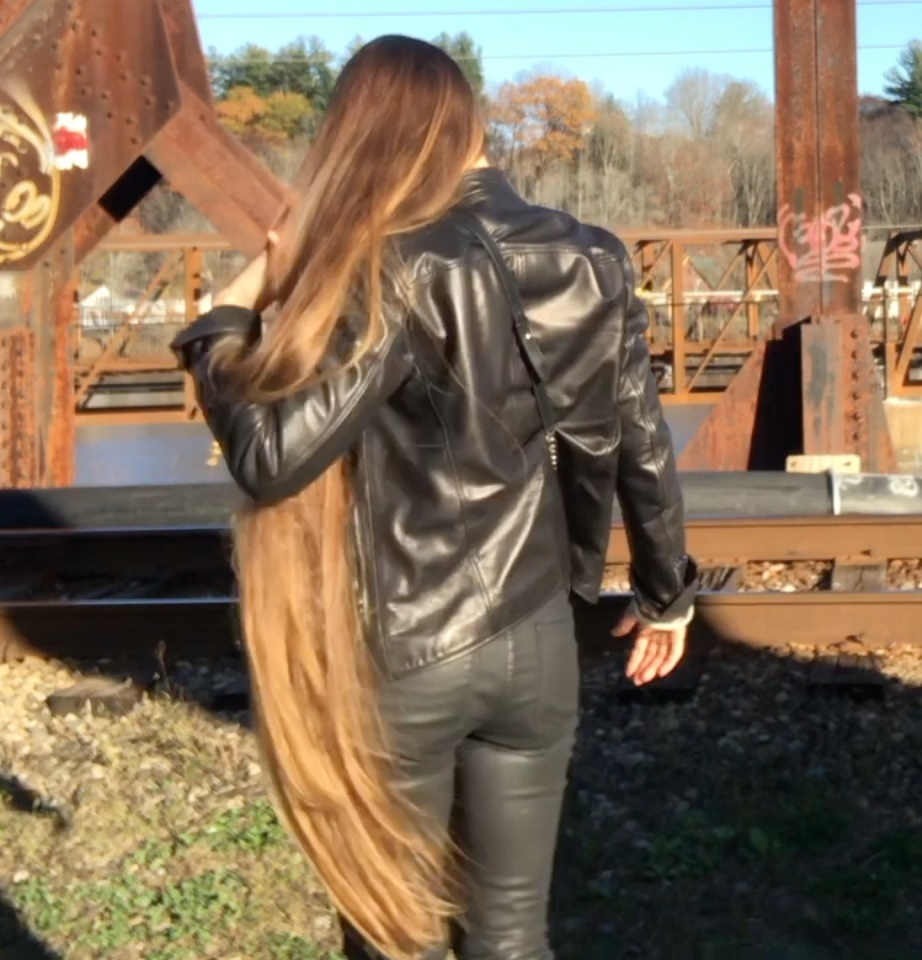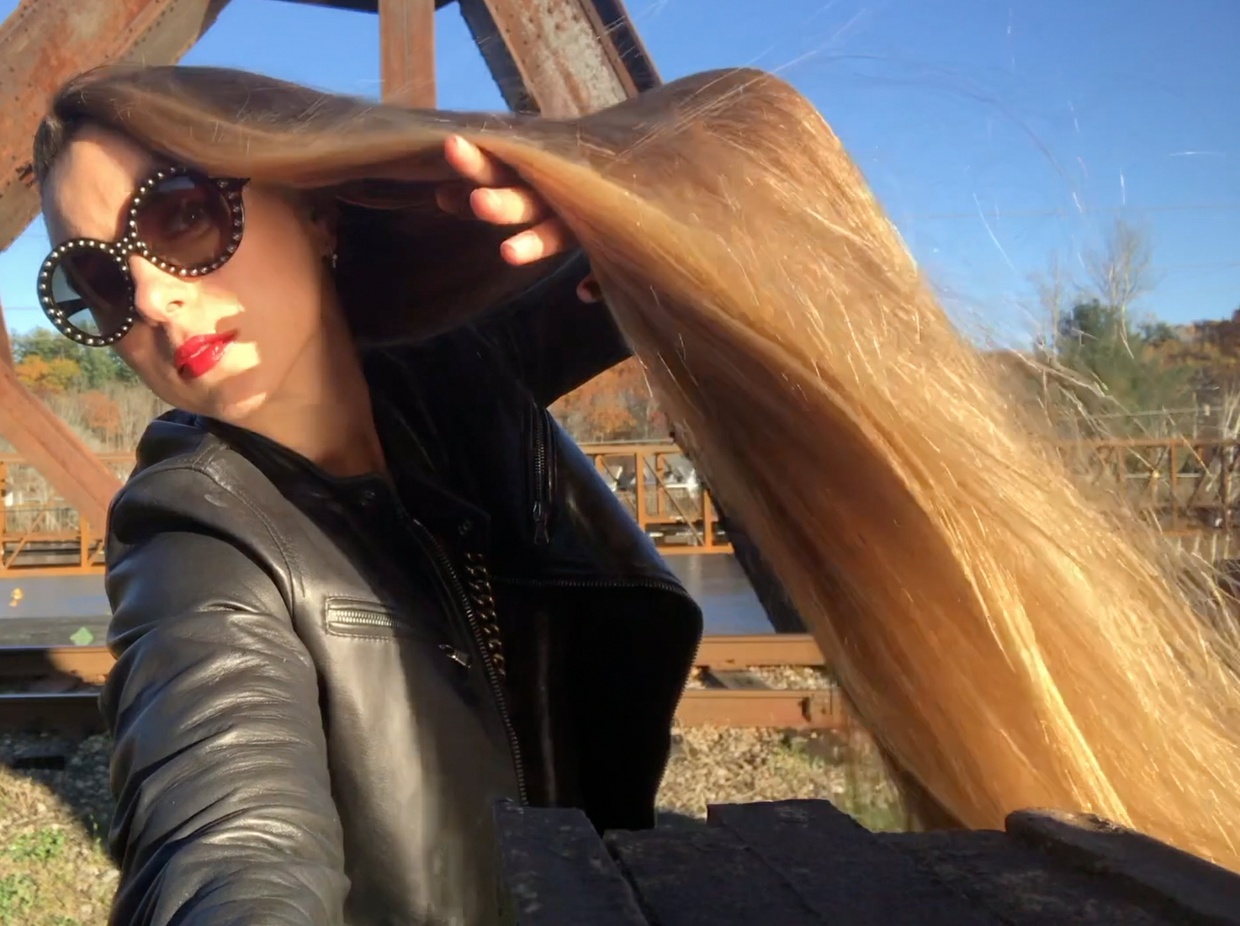 VIDEO - Railroad Rapunzel 2
Preview: 
https://www.youtube.com/watch?v=3Q2CbinBjqw
She has perfect, blonde, knee length hair, and it is very healthy.
She loves showing it off, inspiring other girls/women and to people that loves very long hair.
Super long hair is a real beauty, and she wants to show that to the world, so she loves being a RealRapunzels model.
In this video, she is black pants, and has a black leather jacket on, which matches her hair perfectly, it really lets you see the contrast between those two colors, and her hair has a special, beautiful blonde shade that makes Kateryna Kateryna.
Kateryna has been our model for some time now, and we have made a lot of videos with her, so she is of course an expert at long hair play, display and modeling as well as being one of our top models/one of our most popular models, loved by everyone!
She is also doing other modeling than hair modeling as she has a very beautiful face and a fit body, so she is 100% perfect.
You do not want to miss this wonderful video with our amazing model, Kateryna, and in this video, you will see outdoor long hair play and display, long hair stroking, running her fingers through her hair, ponytails, buns and bundrops, hair brushing, hair smelling, hair twisting/twirling, swinging and swaying, hair parting and much more!
This video is over 9 minutes in length.
If you buy this video within the first 24 hours, you will get a discount of 20%!
Discount code: discount
You'll get a 1.5GB .MP4 file.
More products from RealRapunzels