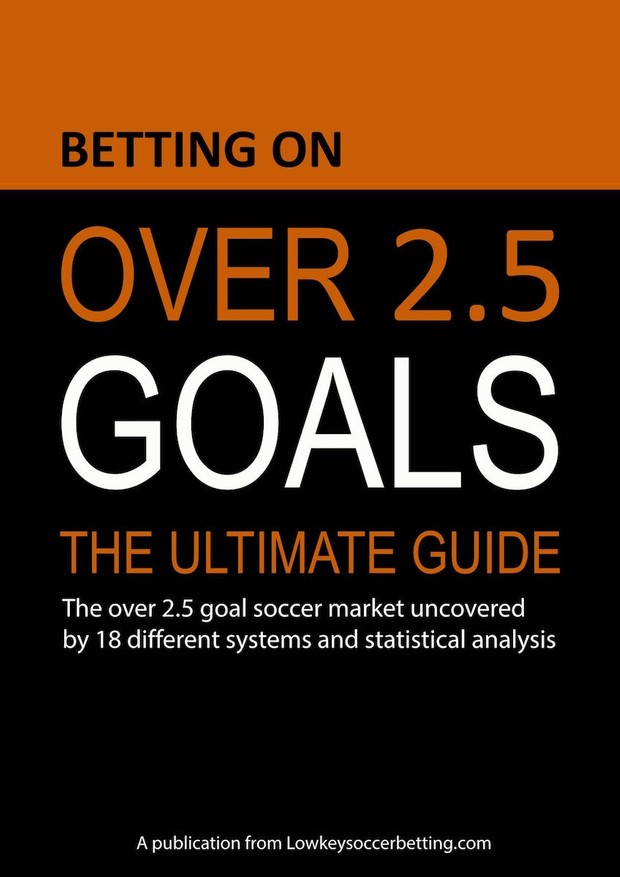 Betting on over 2.5 goals - The Ultimate Guide
This book is all about finding winners when betting on the over 2.5 goals soccer market. This means we are looking for matches that will produce at least three goals by both teams combined.

You will find systematic analysis of the over 2.5 goal market from a great variety of angles and takes no less than 18 betting systems through test.

Furthermore, the book goes deep into different statistical areas, to see what key numbers that will enhance the chance of a match ending over 2.5 goals.

The book should be looked upon as an exploration of the over 2.5 goals market, a bit like a scientific research. When doing a research, you will have some great discoveries and also end up in wrong places from time to time. This also means that you will see some systems and angles in this book perform well, others to perform mediocrely and some to not perform at all. It´s all about finding out what to look for and what to avoid in order to find winning bets.
You'll get 1 file (4.4MB)