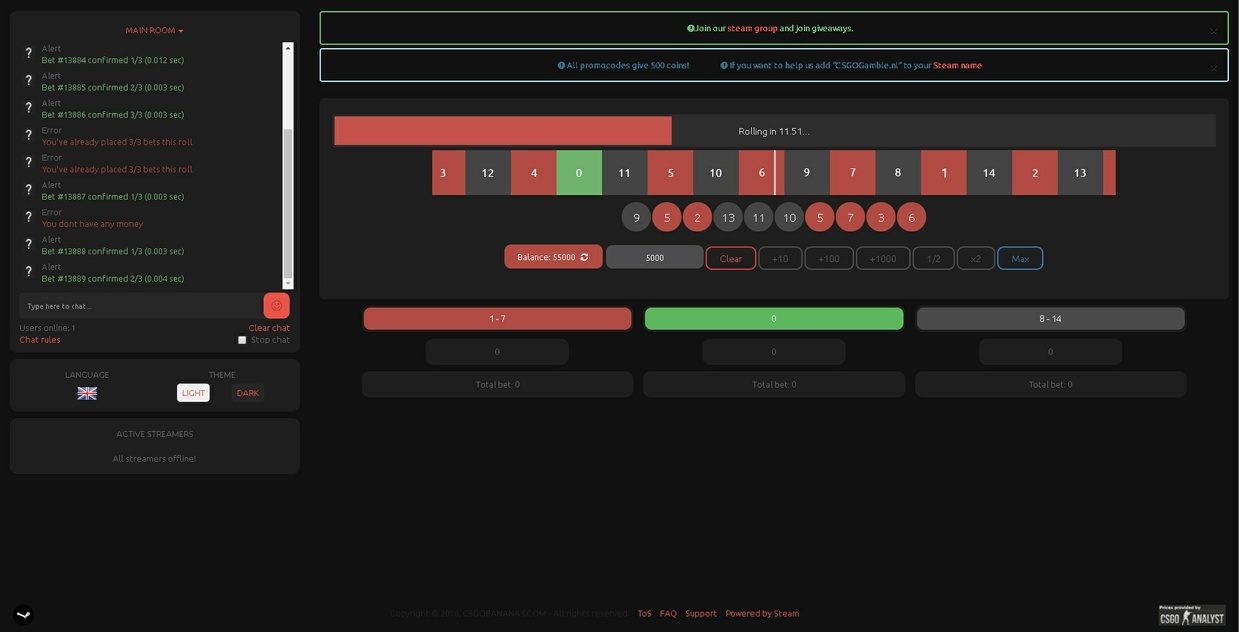 CSGORoulette Site
Hey guys it's Mystic CS:GO 
I'm selling this CS:GO Roulette site which i will be setting up for you.
This Version doesn't include an vps and domain.
You need to buy those your self or you need to buy the premium version.
So if you buy the normal version you have to give me your credentials of the VPS and Domain hosting site with an minimum balance of the cheapest package.
Premium Version will include an VPS and Domain.
You'll get a 1.5MB .RAR file.
More products from CS:GO Gamble Sites