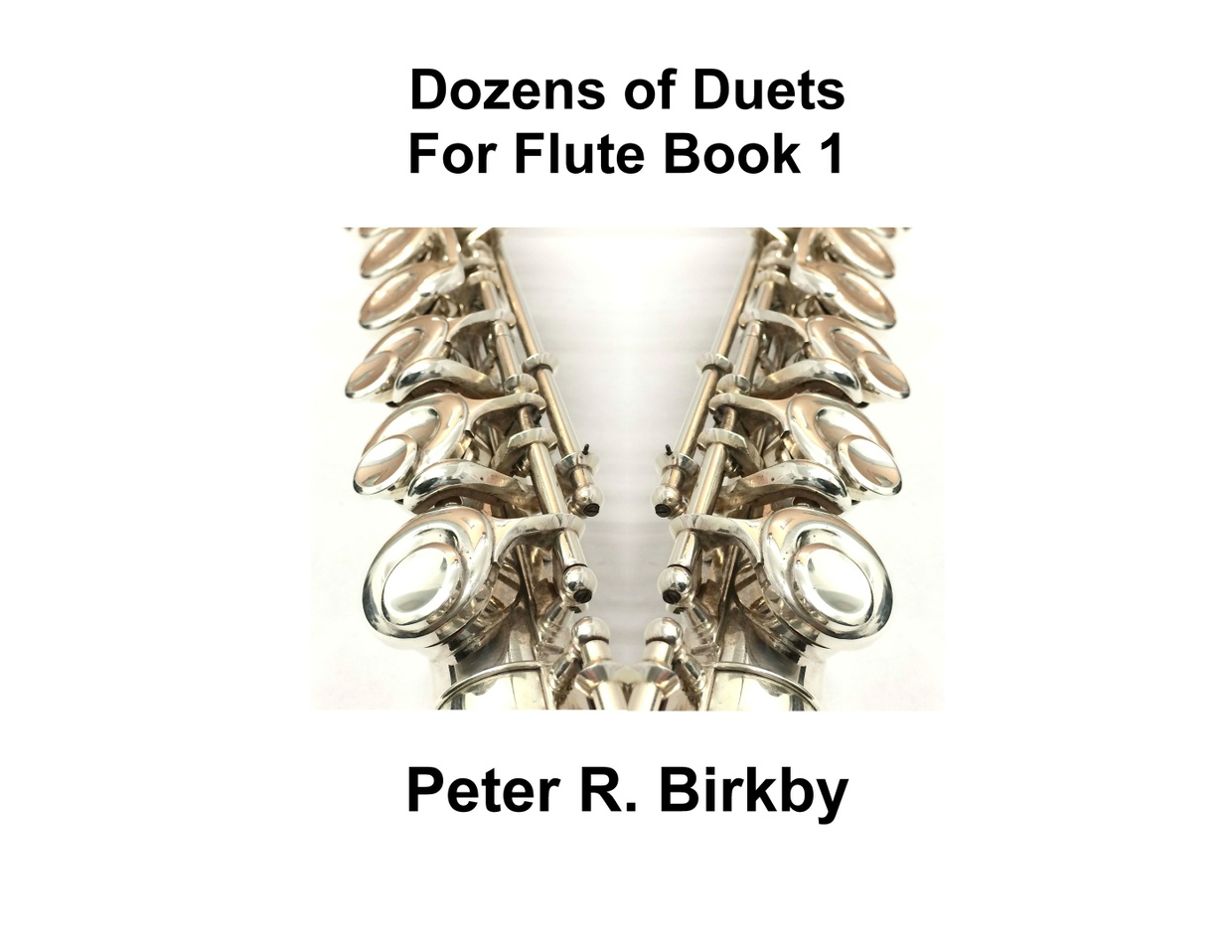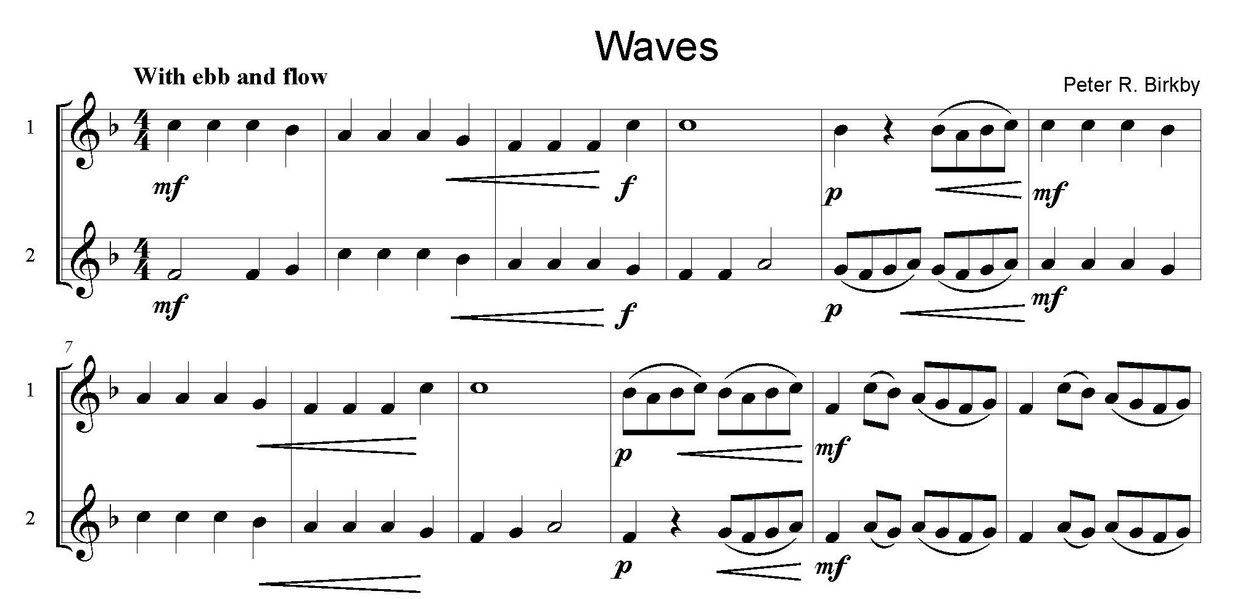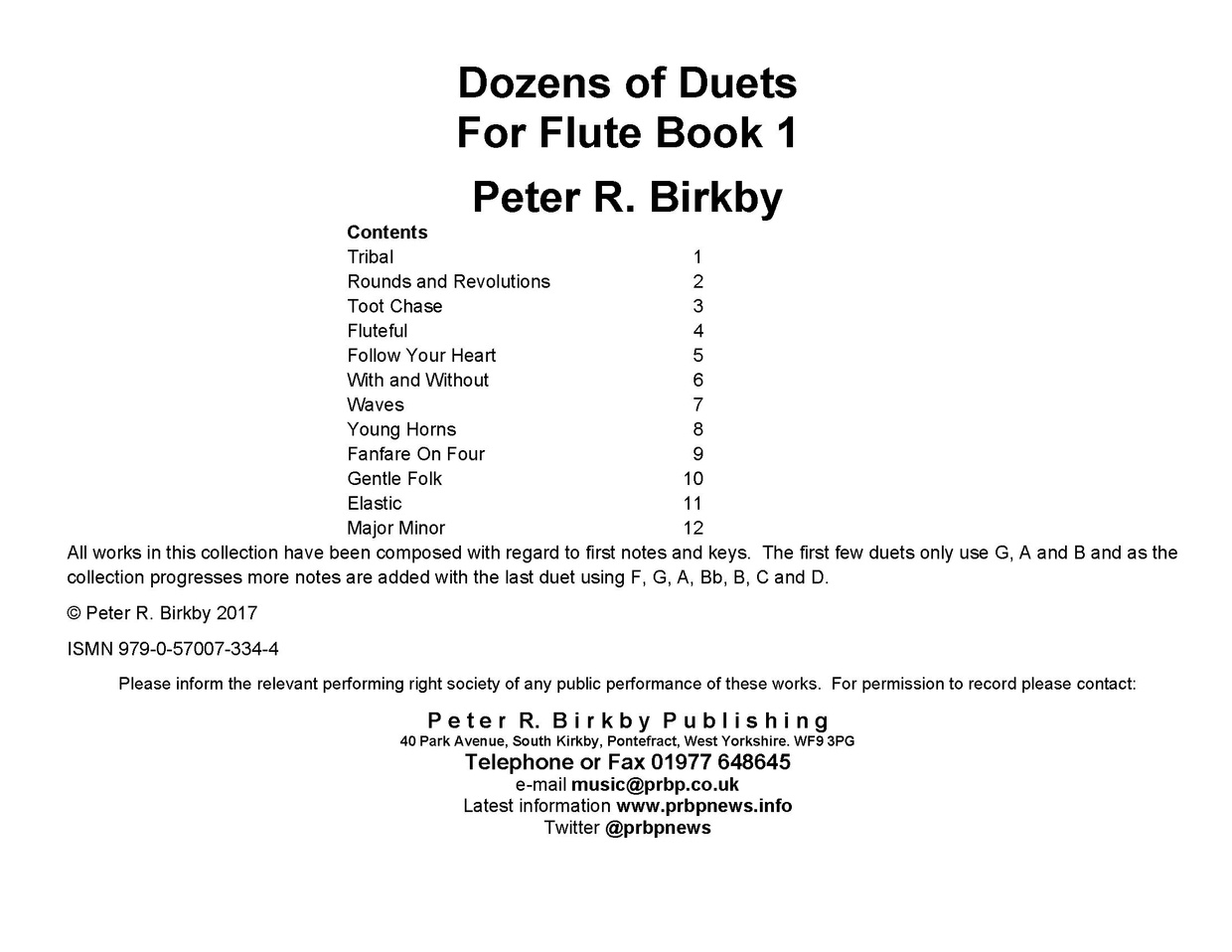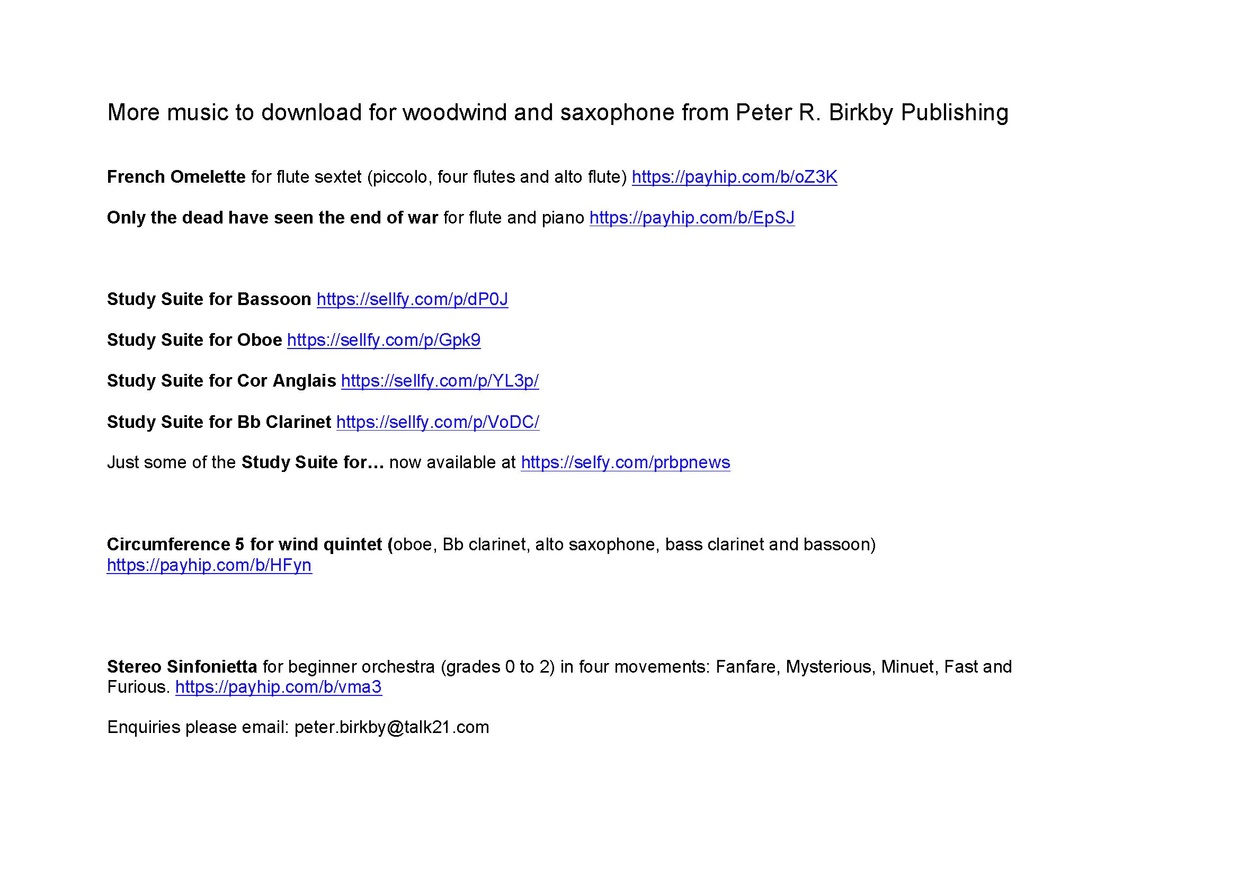 Dozens of Duets for Flutes Book 1
A collection of duets for the absolute beginner. All works have been composed with regard to how the first notes and keys are introduced.  The first few duets only use G, A and B and as the collection progresses more notes are added with the last duet using F, G, A, Bb, B, C and D.

What you download

A 2.3MB PDF with cover, contents and 12 duets in US letter format.  Each of the duets fit onto one page (on two separate staves throughout) and the landscape layout is screen (tablet or projector) as well as print friendly.
You'll get a 2.2MB .PDF file.
More products from prbpnews.info