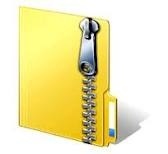 Research
Please post your research question and the main goal of your Action Research project. This should be a brief post of one to two paragraphs.
Answer the following questions.
What is your chosen area of focus?
Why did you choose this area?
How does it directly impact you and/or your students?
Is your topic narrow enough for you to collect data and (potentially) see improvement within the one to two week time frame?
Remember, through Action Research we do not try to prove anything. Rather, we seek to understand. Your research question is critical to your Action Research project. Your research question must allow for you to take some sort of action in your setting to impact change. Be precise in how you use your words. Narrow the focus to make it practical and doable.
You'll get a 18.0KB .ZIP file.
More products from Number1Tutor