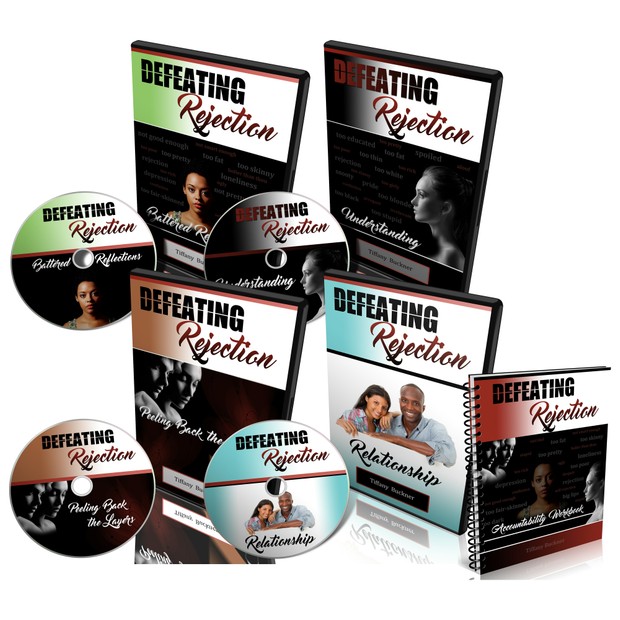 Defeating Rejection Series (Audio Messages and Workbook)
The spirit of rejection and the fear of rejection is rampart in the United States and abroad. The average person has been sorely affected by rejection and this has cost them many opportunities and many delays.
This practical, but powerful teaching will not only touch on the basics of rejection, but it also touches on the spiritual side of rejection.  Listen as Tiffany Buckner recounts her experiences with and deliverance from that foul spirit.  Learn how she overcame it through the blood of the Lamb and the power of her testimony.
This set contains the following:


Introduction Message


Defeating Rejection (Part 1): Battered Reflections


Defeating Rejection (Part 2): Understanding


Defeating Rejection (Part 3): Peeling Back the Layers


Defeating Rejection (Part 4): Relationship


Defeating Rejection Accountability Workbook


You'll get 1 file (337.4MB)
More products from Anointed Fire With Tiffany Buckner