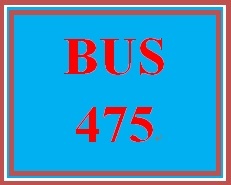 FarmFresh Inc. partners with multiple retailers to sell its organic products. If stocks fall below
Entire Course Link
https://uopcourses.com/
https://plus.google.com/u/0/108200033792883877670/posts/dWT4sDYbQKM
FarmFresh Inc. partners with multiple retailers to sell its organic products. If stocks fall below a product's threshold, the retail managers raise purchase orders to FarmFresh. It takes two days for FarmFresh to process the orders and dispatch the products. The process proves to be ineffective when the retail stores do not have the stock to meet a sudden increase in demand. How can supply chain management (SCM) systems solve this problem and make the process more efficient?
FarmFresh can have real-time access to sales information.
Managers from the retail stores can raise purchase orders over telephone.
The retail stores can track the status of a shipment.
Customers can track the status of a product delivery.  
You'll get a 95.0KB .DOC file.