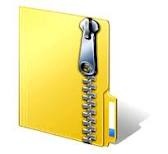 Summarize your findings
Summarize your findings in a minimum 1000-word paper and research two different existing businesses to compare and contrast the financial statements of these companies. At least one of these businesses must be publicly traded. Both companies may be publicly traded
Do a ratio analysis of each company including the following ratios: gross profit margin, operating profit margin, profit margin (after taxes), return on assets, current ratio, acid test, average collection period and debt ratio. The week one lecture on ratio analysis includes the formulas for each of these ratios. You need to include 3 years of ratios for each company. This means you need to obtain 3 years of income statements and balance sheets for each firm.
When doing your analysis of each ratio you need to identify the trend implied by the 3 years of ratios, include the actual ratios in the analysis, and discuss the positive or negative consequences of the trend.
Each ratio and its analysis should be covered under a separate header in the paper.
Summarize a typical business cycle for a small business and identify where the companies are in the cycle.
You'll get a 21.4KB .ZIP file.
More products from Number1Tutor