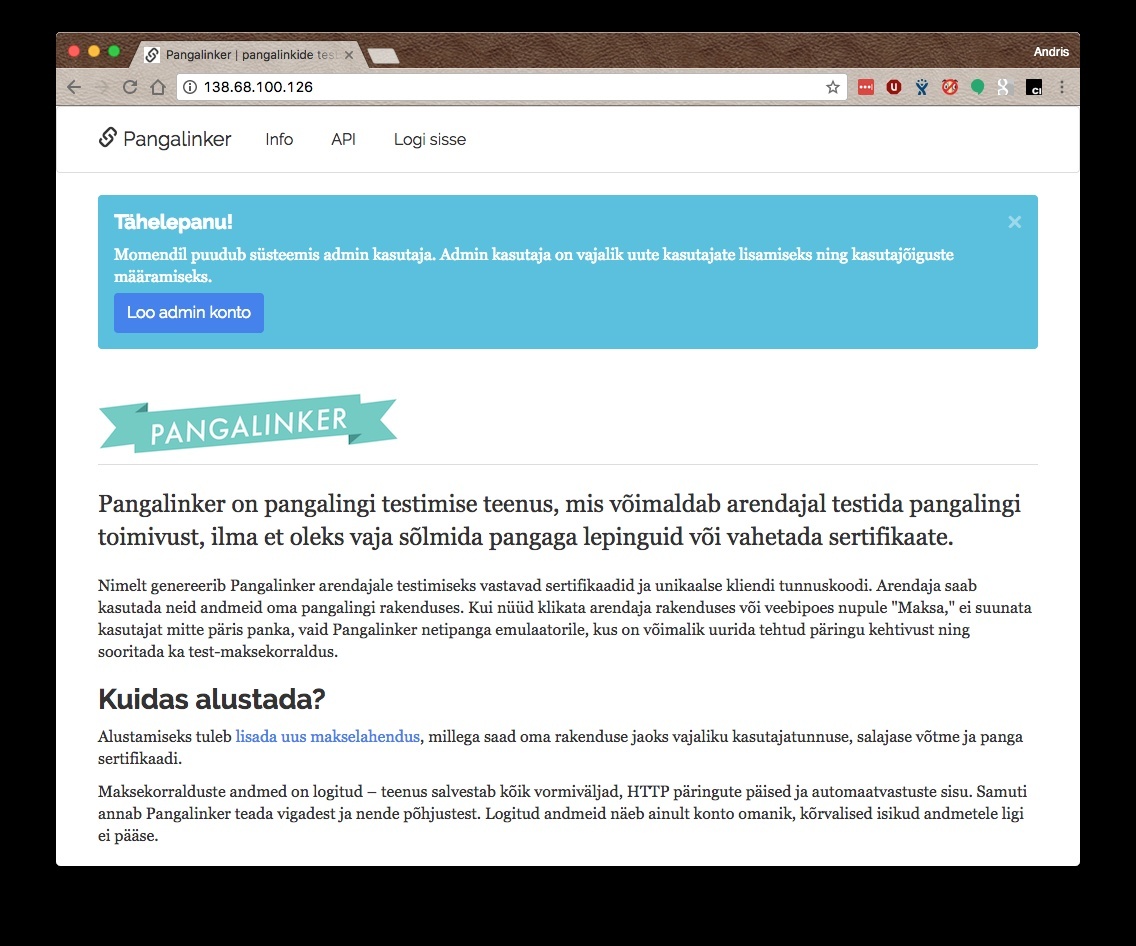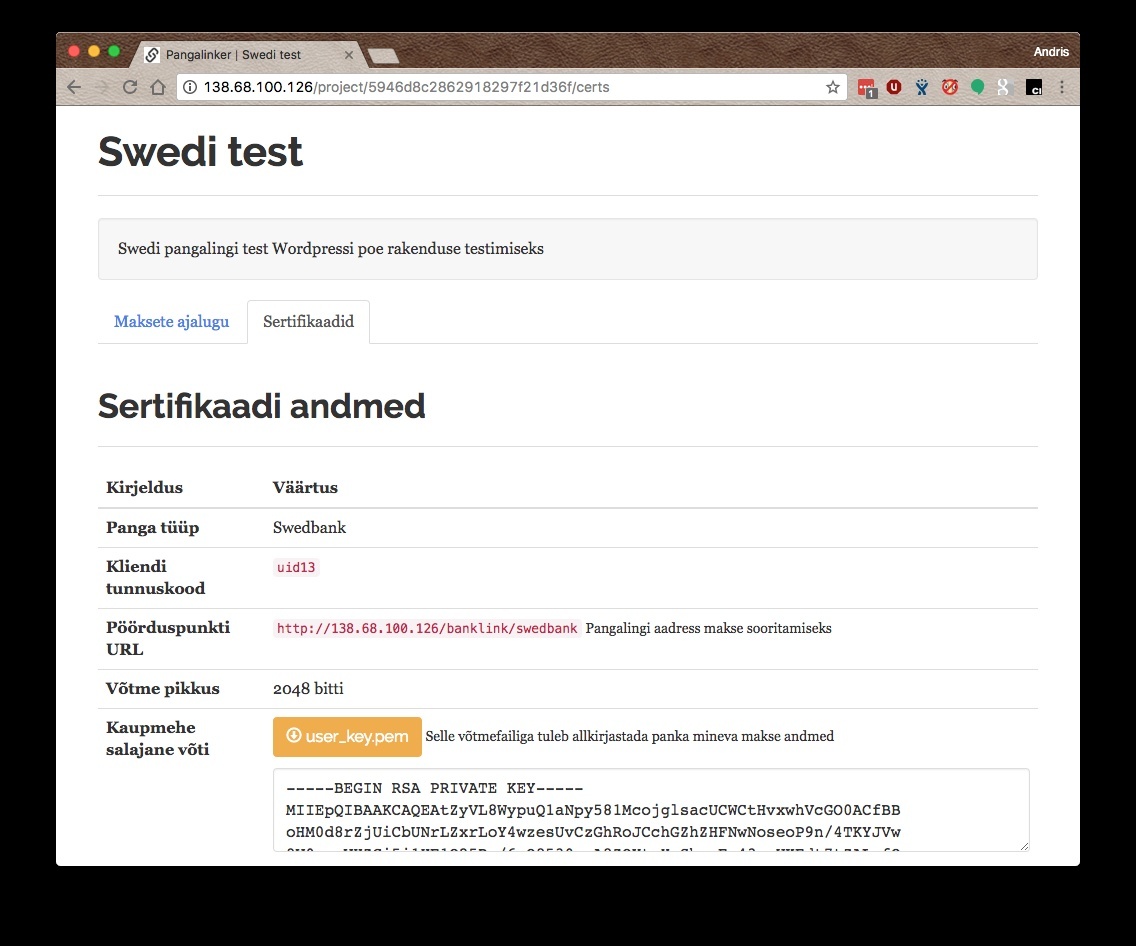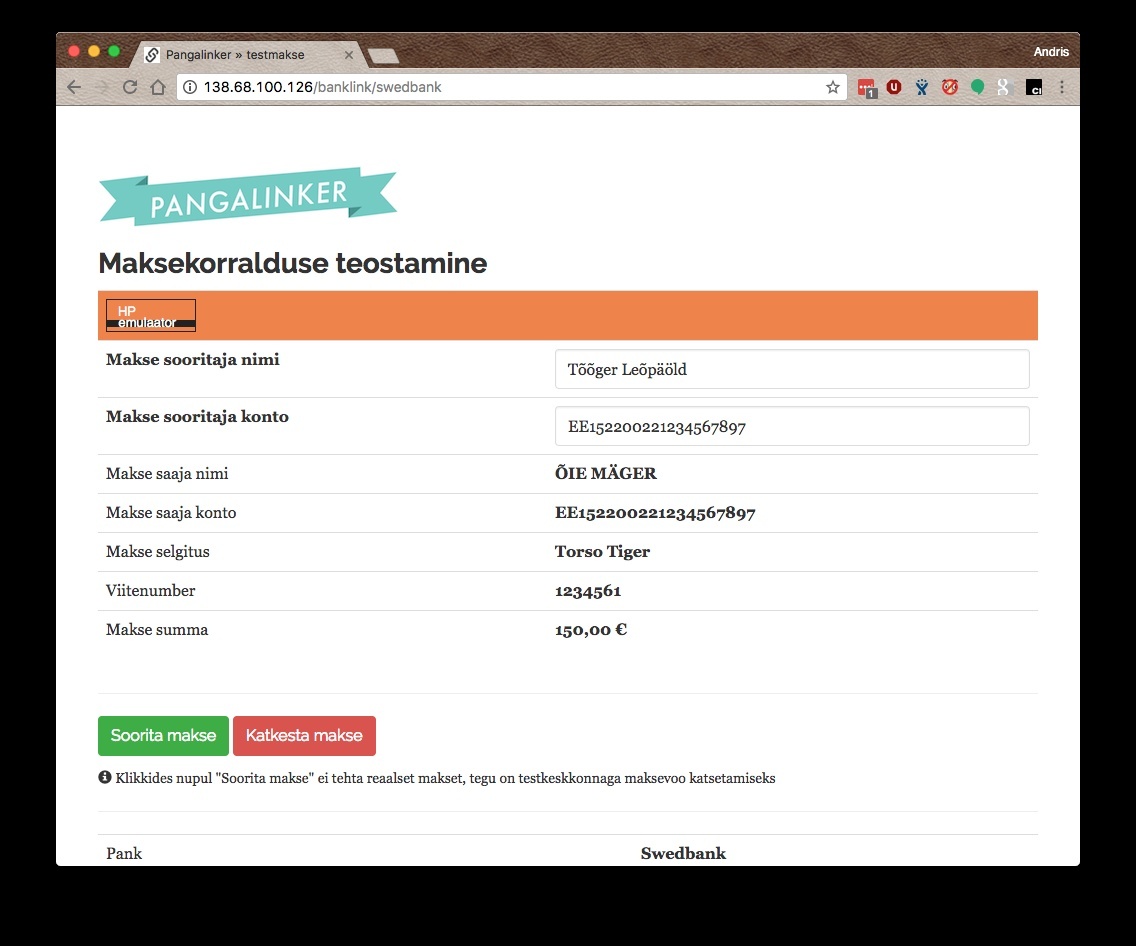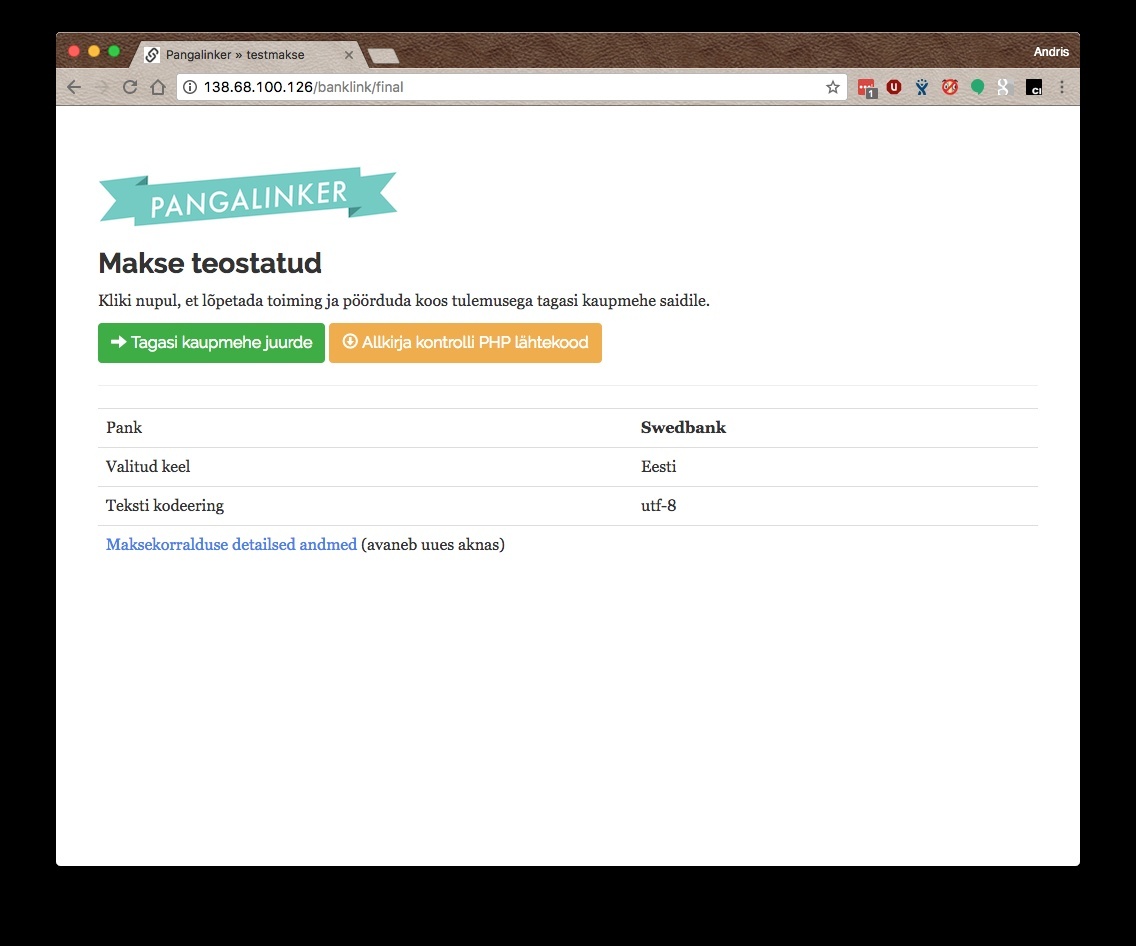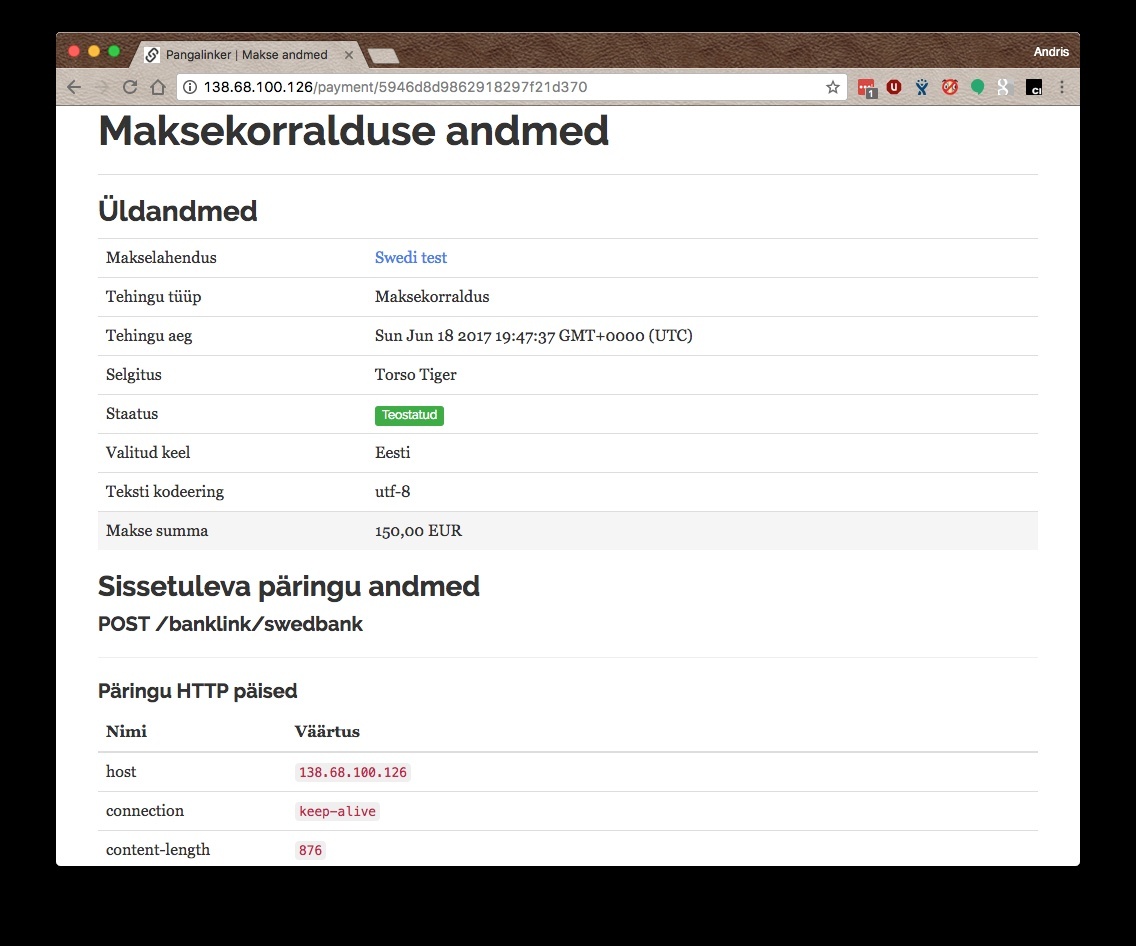 Pangalinker
Testing environment for the Estonian banklink protocols. You should look into it if you are setting up a webstore that uses such banklink protocols for payments and you want to test these before going live. Previous version of Pangalinker powered the now closed
pangalink.net
web service.
Pangalinker is an application that requires a VPS server to run on. The included installation script assumes a blank Ubuntu 16.04 server but manually you can get it working on almost any platform assuming that the server runs MongoDB and Node.js.
This application has been successfully tested on $5 DigitalOcean VPS (default Ubuntu 16.04).

Features




Perfect for agencies. A lot of work has been into making Pangalinker easy to use by web agencies. Install a single Pangalinker instance and use it for testing or staging environments for all your client applications.


User roles. There are admins that are allowed to see and change everything, regular users that can create/modify their own payment projects and client accounts that can only access payment solutions an user or an admin has granted access to but can not modify anything.


Latest protocols. No legacy protocol support, only the latest supported versions. This should minimize conflicts between applications as the older protocols were prone to bugs.


Payment drilldown. No surprises anymore, Pangalinker shows you exactly what it received as the payment request and what it actually expected. Easier than ever to debug and fix payment related issues in your application.


White label. Use your own logo file and application title. Your clients should be comfortable using this software.


Requirements


VPS or a dedicated server. Most shared webshosts (eg. LAMP-hosts) do not cut it (except Zone.ee that has Node.js and MongoDB support baked in). Ubuntu preferred but you can run Pangalinker on any other platform as well, even on Windows


Node.js. The application requires at least Node.js v6+


MongoDB. This is the database Pangalinker uses


A way to send emails. You can skip this though even as emails are used for account recovery and such. If your server does not have an email stack installed then you can use an external service, a regular Gmail account should be good enough.


Root access. Only if you want to use ports 80 or 443 directly or you want to install the required dependencies yourself. If the server already has Node.js and MongoDB installed and you want to run your application behind a proxy then you do not need any special privileges.


Installation


See installation instructions from the included README files. Paid help available if you need assistance on installing or hosting the software.


If you have a blank Ubuntu 16.04 server and do not have any special requirements then full install is as easy as running the following two commands on that server (after you have uploaded the compressed application folder):


$ tar xzf pangalink-v1.0.0.tar.gz$ sudo ./setup/ubuntu-install.sh
---
NB!
This application is currently only available in the Estonian language
You'll get a 5.1MB .GZ file.