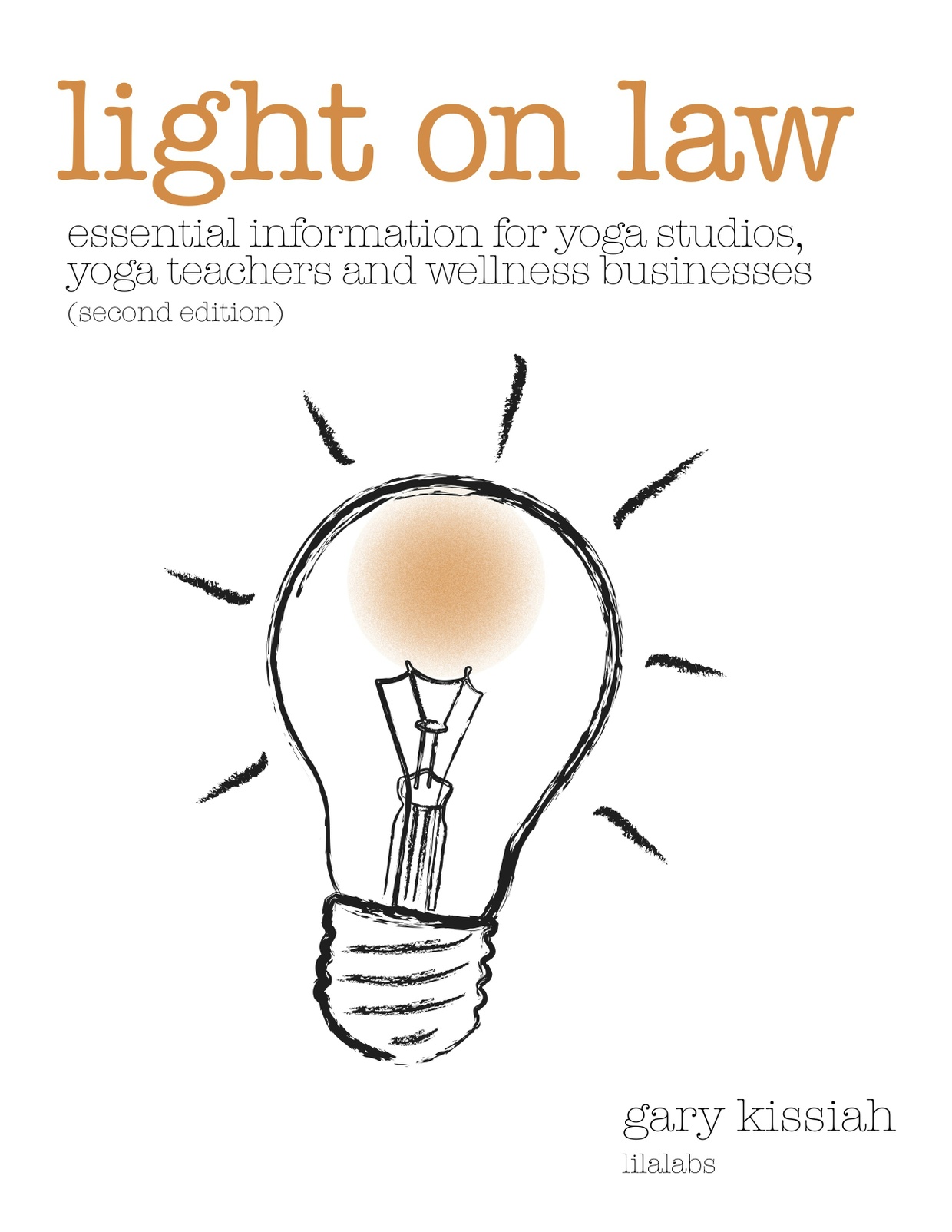 Yoga Alliance- Packet of Essential Information
The packet provides ten topics of essential information for yoga studios, teachers and wellness businesses. It is over 40 pages long. These topics include the key agreements for studios and teachers, independent contractors and employees, legal entities, selling products from websites, trademarks, leases, liability protection and ASCAP music.
It also includes the new model forms of release from liability for studios and teachers, and the protocol for teaching students with pre-existing medical conditions and obtaining medical information.
Be sure to subscribe to the Light on Law Newsletter to get updates on important legal developments here:
http://tinyurl.com/clakwyn
Namaste!
Gary Kissiah
You'll get a 866.3KB .PDF file.