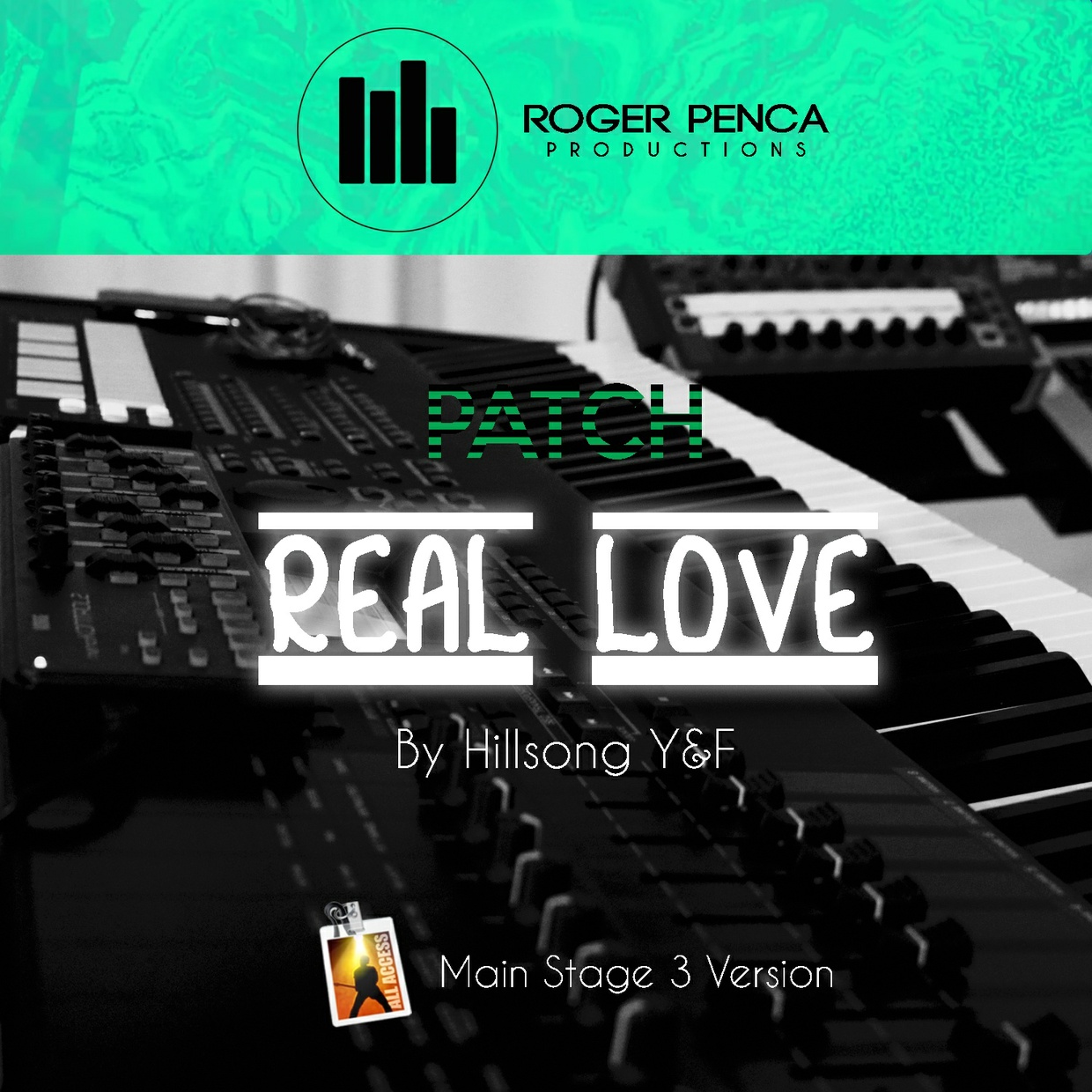 PATCH REAL LOVE | YOUTH REVIVAL Hillsong Y&F ( Main Stage 3 Version )
REAL LOVE
Hillsong Y&F
Album: Youth Revival
Key: D
Bpm: 140
Time Sig: 4/4
Software: MainStage
Version: MainStage 3.2.1 or higher
Required Contend: NO ADDITIONAL PLUGIN REQUIRED!
Version: 
NOTE/NOTA:
No additional plugins are needed! Only MainStage 3 is required.
All sounds are carefully designed and programmed in a single patch.
Fader and Knobs configured for TEMPLATE Korg nanoKONTROL for easy use.
https://sellfy.com/p/AoUf/
No se necesitan plugins adicionales! Sólo se requiere MainStage 3.
Todos los sonidos estan minuciosamente disenados y programados en un solo patch.
Fader y Knobs configurados para el TEMPLATE NanoKontrol de Korg para uso facil.
https://sellfy.com/p/AoUf/
IMPORTANT/IMPORTANTE:
An e-mail with a download link will be sent to you directly after the payment.
Un enlace de descarga le será enviado a su correo electronico directamente después del pago.
You'll get a 7.2MB .ZIP file.