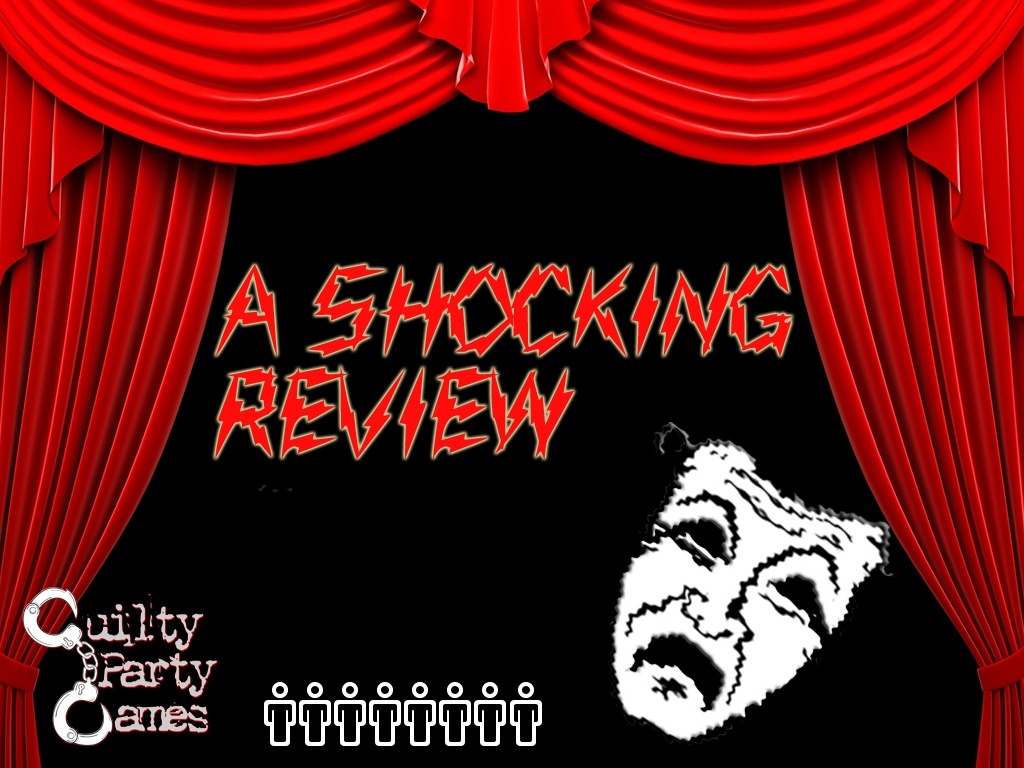 A Shocking Review - Murder/Mystery Dinner Party Game (8 Players)
A Murder/Mystery game for you to play with friends.  Everyone has a character with their information and suggested questions to get you started.  Can you solve the mystery?

The Pecksniffian End Village Hall is alive with activity as the committee members of the Pecksniffian End Amateur Poetry Operatic and Dramatic Society (PEAPODS) get together to discuss their recent production and decide on their next project.

The recent review of the show was scathing, and was written by the Chairman of the Parish Council, Cyrus Bailey. The committee members wait for Cyrus to arrive, but then discover that he is already there…dead in the kitchen.

Only the PEAPODS committee members have been in the village hall, but who killed the Chairman of the Parish Council?
You'll get a 21.1MB .ZIP file.