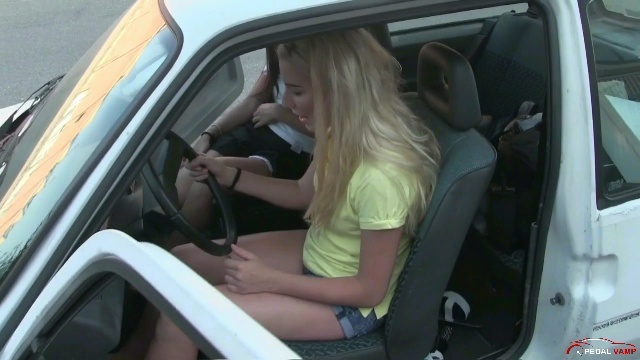 309 : Miss Iris and Miss Ale few years ago ... how to drive a car ?!
Would you like to enjoy a ride with two young girls still making practice in driving a car?Miss Iris and Miss Ale don't have their license to drive yet, and since tehir father is not at home today ... they decide to steal his car to improve their driving abilities !!

They first warm up the car with a good and hard revving and then .. they leave for their trip !! But they have so many problems in understanding how to move a car!!

Enjoy an extra long video with two amazing sexy girls having a lot of fun on the Renault 5 !!
You'll get a 1.7GB .MP4 file.