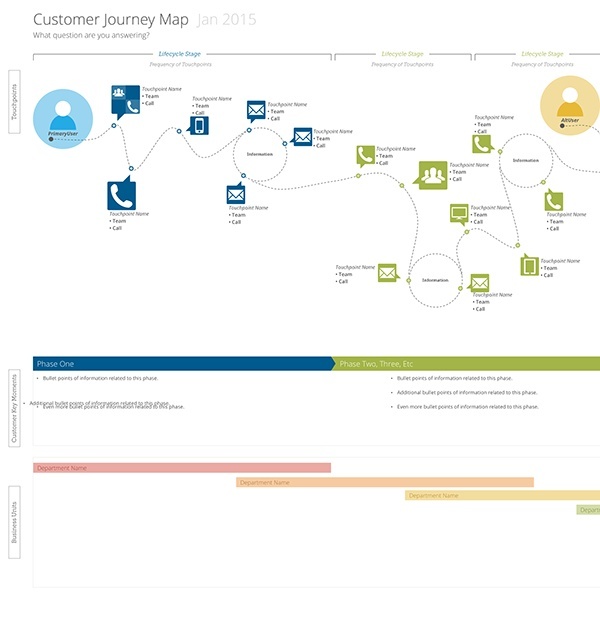 Customer Journey Map Template - Omnigraffle Stencils
Sharing the findings from customer research is critical in moving the team forward. You need a way to gain cross functional support on changes to the customer experience.

This stencil allows you to quickly create beautiful customer journey maps so you can focus on the future, rather than pushing pixels.

You can quickly create the structure of the canvas, then add touchpoints using a variety of colors. Enabling an efficient design process is they key principal of this stencil.

Available Format: Omingraffle Stencil

The zip file includes 6 Omingraffle Stencils.

Enjoy the stencils and happy graffling!

You'll get 1 file (80.9KB)
More products from Gordon Wells