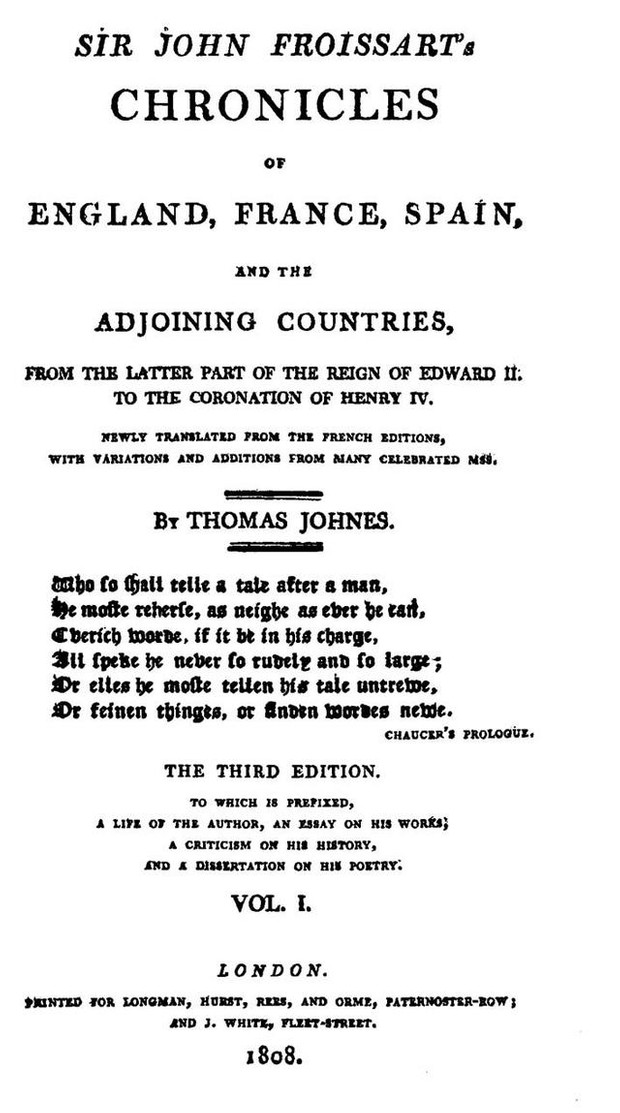 Froissart's Chronicles vol.1
The text of Froissart's Chronicles is preserved in more than 100 manuscripts, illustrated by a variety of miniaturists. One of the first known printed edition was published under the title "Croniques de France, dAngleterre, dEscoce, dEspaigne, de Bretaigne, de Gascongne, de Flandres et lieux circunvoisins" 4 tomes, Paris, Antoine Verard.
This Chronicles were frequently reprinted in the early centuries in both French and, after Bourchier's translation of 1523-25, in English. But all those editions were so-called "Epitomes" - condensed version of the original text. Full text of this chronicle containing almost three million words was translated from French into modern English and published in twelve volumes by Thomas Johnes (1748-1816) in 1803-1810. This is the most comprehensive edition of Froissart's Chronicles in English until now.
You'll get 1 file (20.6MB)
More products from Medieval Chronicles