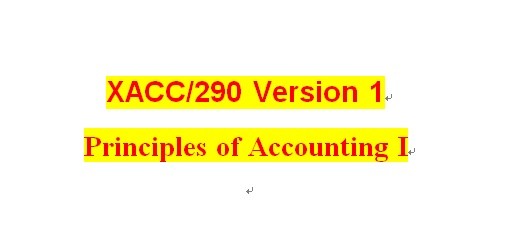 XACC 290 Week 3 Checkpoint - Accrual and Cash Accounting
Entire Course Download Link:
https://uopcourses.com/category/xacc-290/
CheckPoint
Accrual
and Cash Accounting
Write
a 200- to 300-word paragraph answering the following questions:  
·        
What is the
difference between accrual and cash accounting?
·        
When might an
accountant use cash basis accounting without violating generally accepted
accounting principles?  
Format
your paragraph consistent with APA guidelines.
You'll get 1 file (27.8KB)