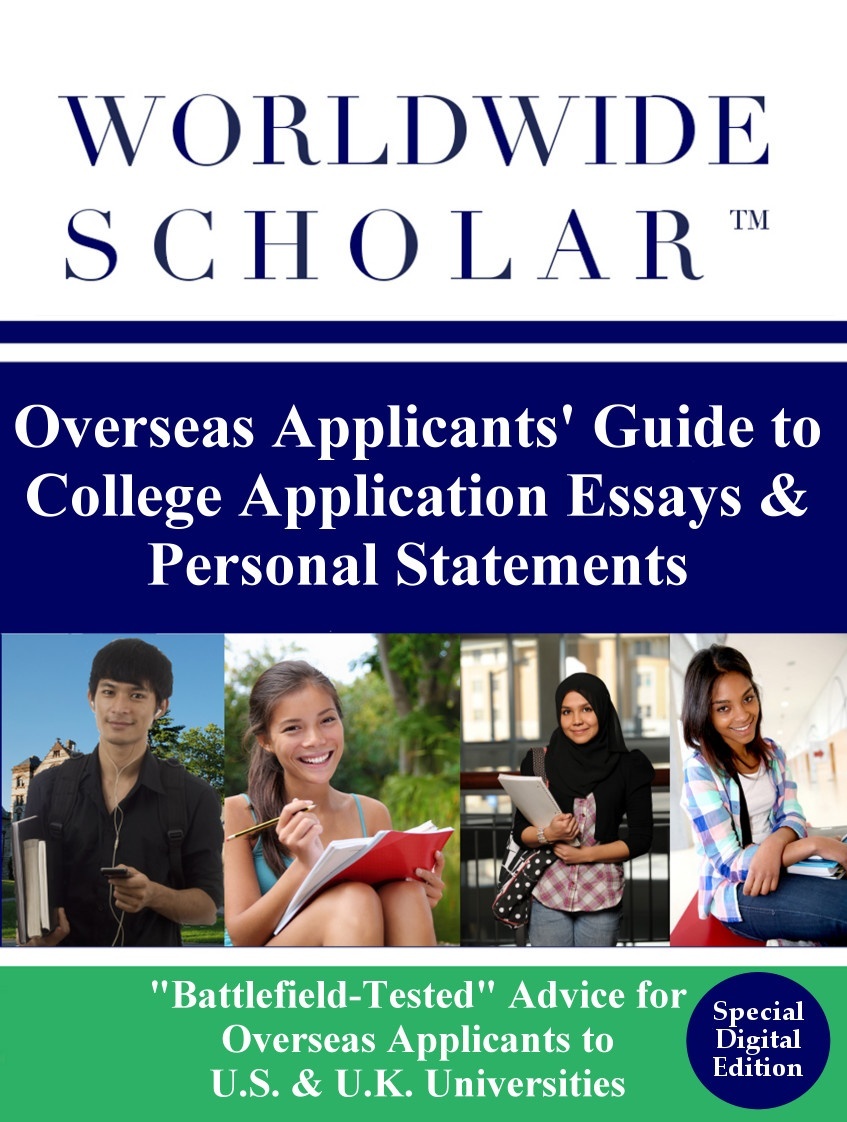 Worldwide Scholar Overseas Applicants' Guide to College Application Essays & Personal Statements
The Only College Application Essay Writing Guide Written Especially for International Applicants
The 
Worldwide Scholar Overseas Applicants' Guide to College Application Essays & Personal Statements
 Is Filled with "Battlefield-Tested" Advice on Writing U.S. College Application Essays and U.K. Personal Statements That Has Helped Over 600 International Applicants Gain Admissions to Top U.S. and U.K. Universities, All Tailored to the Needs of Overseas Applicants. Everything Included Has Helped Real Overseas Applicants to U.S. and U.K. Colleges and Universities Succeed; It Can Do the Same for You. The Author has Helped Applicants Gain Admission to Harvard, Yale, Princeton, Stanford, Columbia, Penn, Brown, Dartmouth, Cornell, Williams, Amherst, Swarthmore, MIT, Caltech, UChicago, Duke, Georgetown,  UCLA, Berkeley, Rice, Vanderbilt and Many Other Great Liberal Arts Colleges and Universities.
The Guide Includes Detailed Advice on::


Preparing to Write the Essays


Choosing Topics


Writing the Essays


Editing the Essays


If You Still Need More Help After Downloading This Guide, Contact Us Today to Learn About Our Full-Service College Admissions Consulting Services for International Applicants to Elite English-Language Liberal Arts Colleges and Universities. We Are Here to Help Individuals, Schools and Groups.
You'll get a 2.3MB .PDF file.