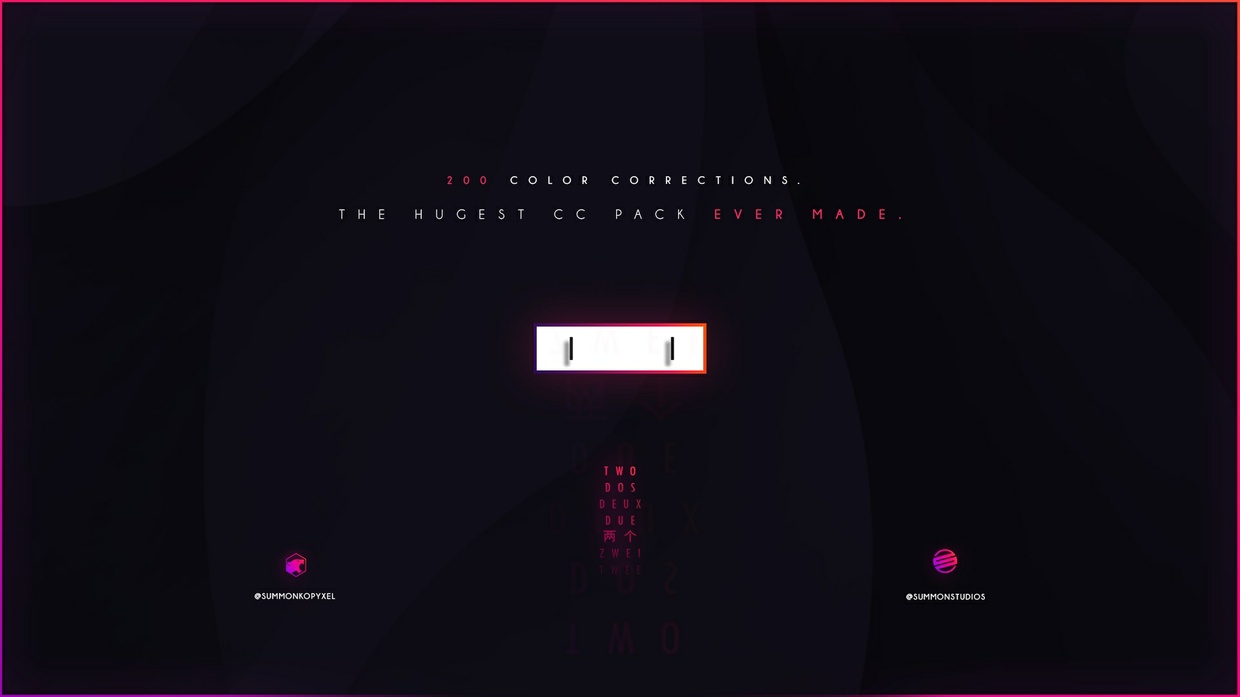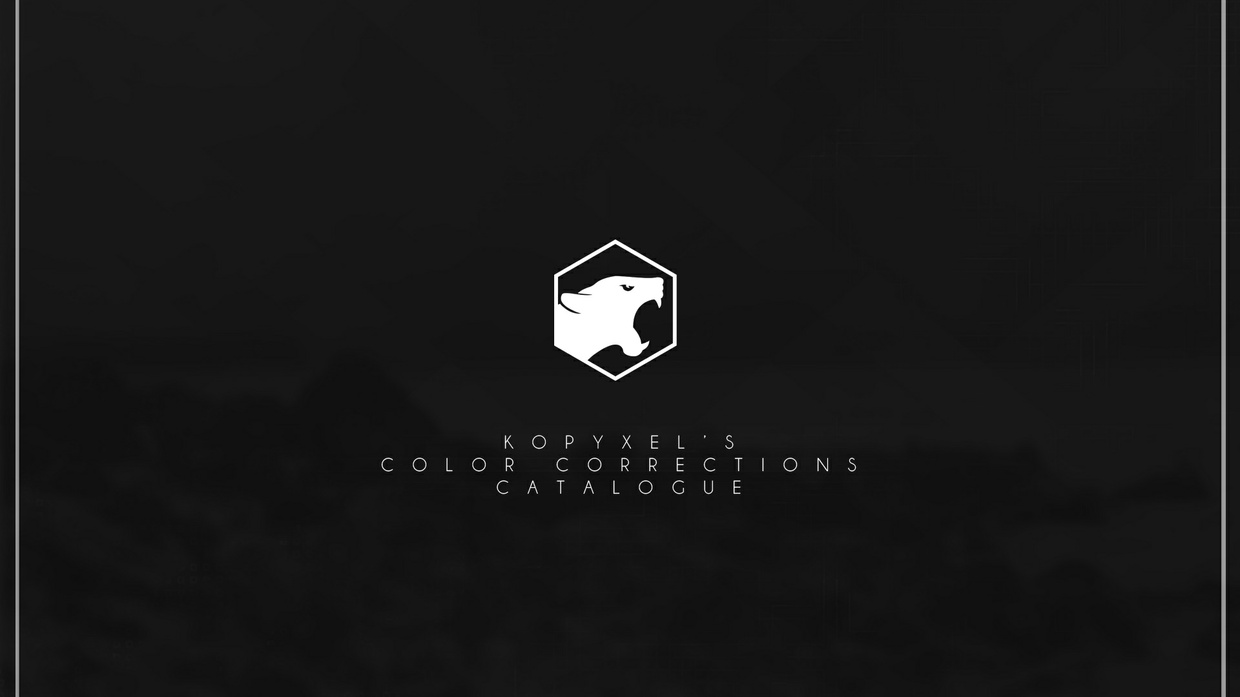 [BUNDLE] KOPYXEL'S CC CATALOGUES ( I + II )
A version of Photoshop is required to use this pack.(I recommend using at least a CS6+ version)
---
Content:

Both CC Catalogues Volumes I (€4,99) & II (€5,99)

- 350+ unique colour corrections
- The 'light' version of the pack (I split it in two parts to make it easier to open/use for people that do not own a powerful PC.)
- A complete workspace that includes even more colour corrections
- A fresh tutorial part to help you out making colour corrections
- An important 'READ ME' file
Tutorial part includes:

- Details about some Photoshop tools, it mostly concerns beginners.
The workspace includes:

- An elegant render workspace
- A colour correction workspace that contains useful tools for the making of CCs.
---
PREVIEWS :
http://imgur.com/a/lyqA9
---
COPYRIGHT NOTICE :The unauthorized reproduction or distribution of a copyrighted work is illegal. Criminal copyright infringement, including infringement without monetary gain, is investigated by the FBI and is punishable by up to five (5) years in prison and a fine of $250,000.From the following Articles of the Bern Convention :Article 1 :

"The countries to which this Convention applies constitute a Union for the protection of the rights of authors in their literary and artistic works."
Article 9 :
"Authors of literary and artistic works protected by this Convention shall have the exclusive right of authorizing the reproduction of these works, in any manner or form."
My pack is fully protected as I own the copyright of my work.
By purchasing the pack to agree to the following conditions :
You are NOT allowed to :
- Leak / Expose / Give any part of this pack away
- Claim anything in this pack as your own
- Edit and/or sell any part of this pack
You ARE allowed to :
- Sell your creations using the contain of this pack
- Reupload the promotional video of the pack
---
If you didn't get the pack from this page, the person who gave/sold it to you is a scammer and your files are not safe as it may contain a malware.
In that case, please contact me on twitter as soon as possible.
---
If you have any questions about the pack, or if you are using the recommended version of CS6+ and encounter a problem while using the pack, do not hesitate to contact me on :
-
Twitter
: @SummonKopyxel
-
email
:
[email protected]
---
The pack comes with
FREE
and
MONTHLY
updates. (Delivered by email)
No refunds.
---
© Kopyxel
You'll get a 861.1MB .RAR file.
More products from KopYxeL