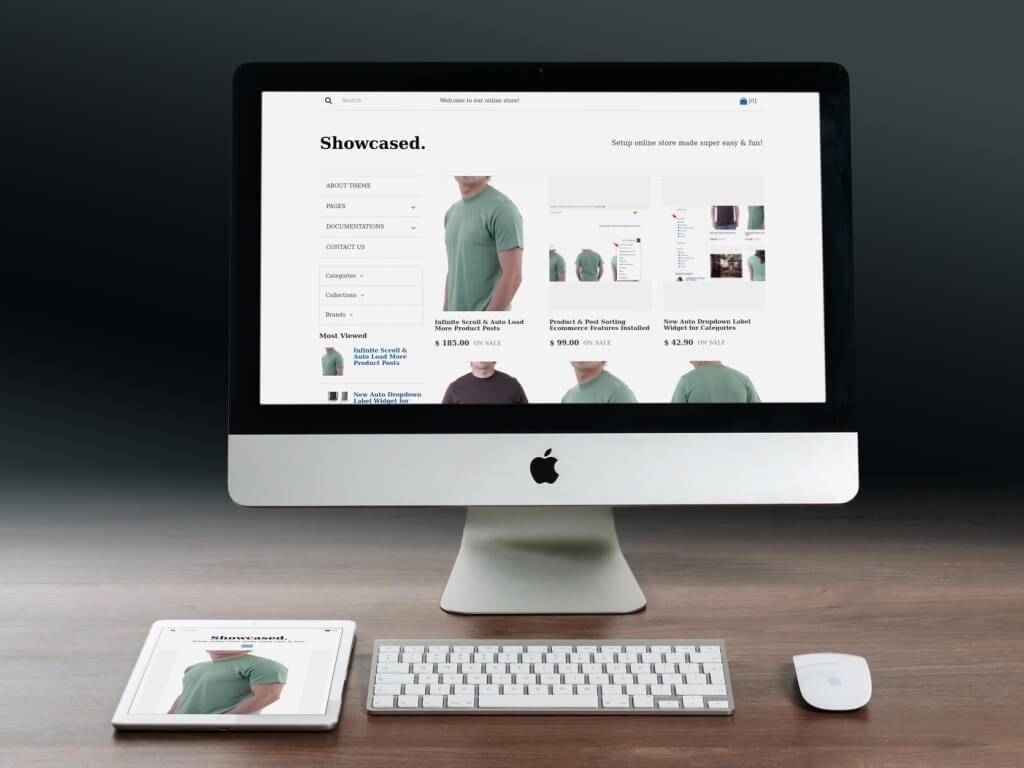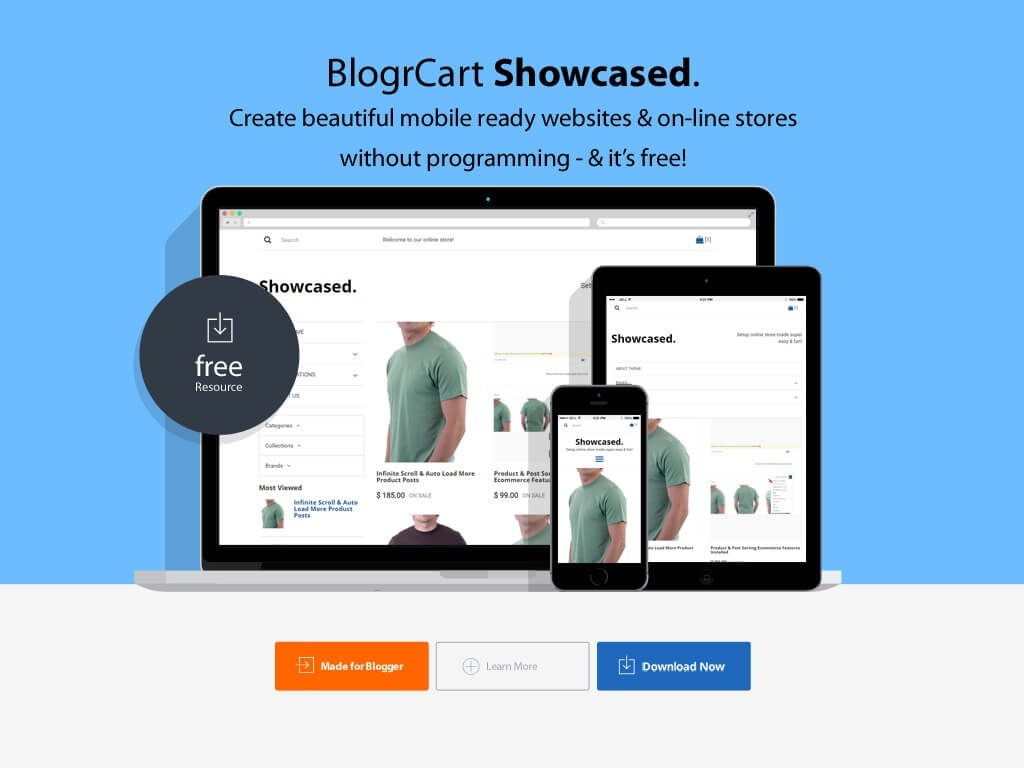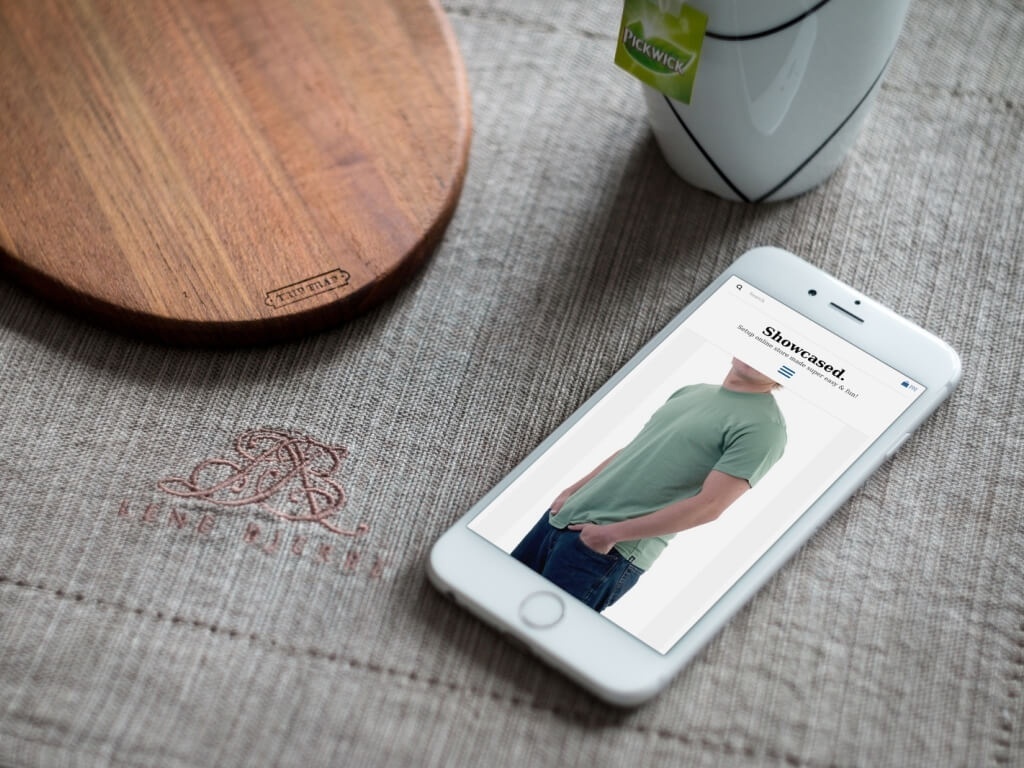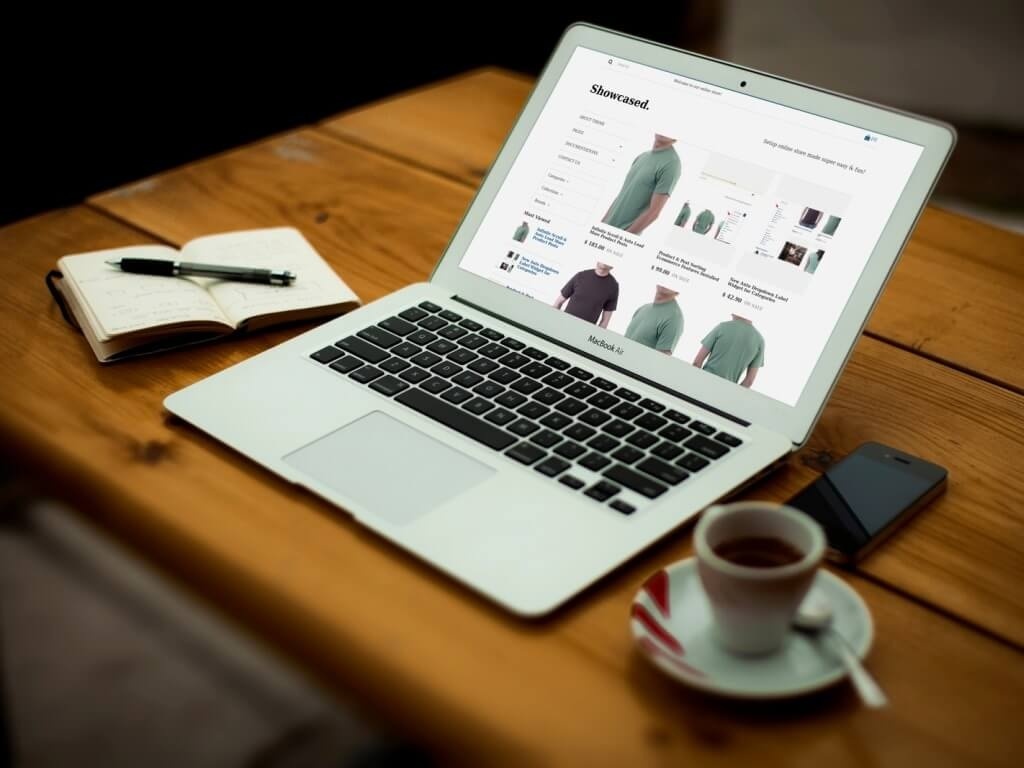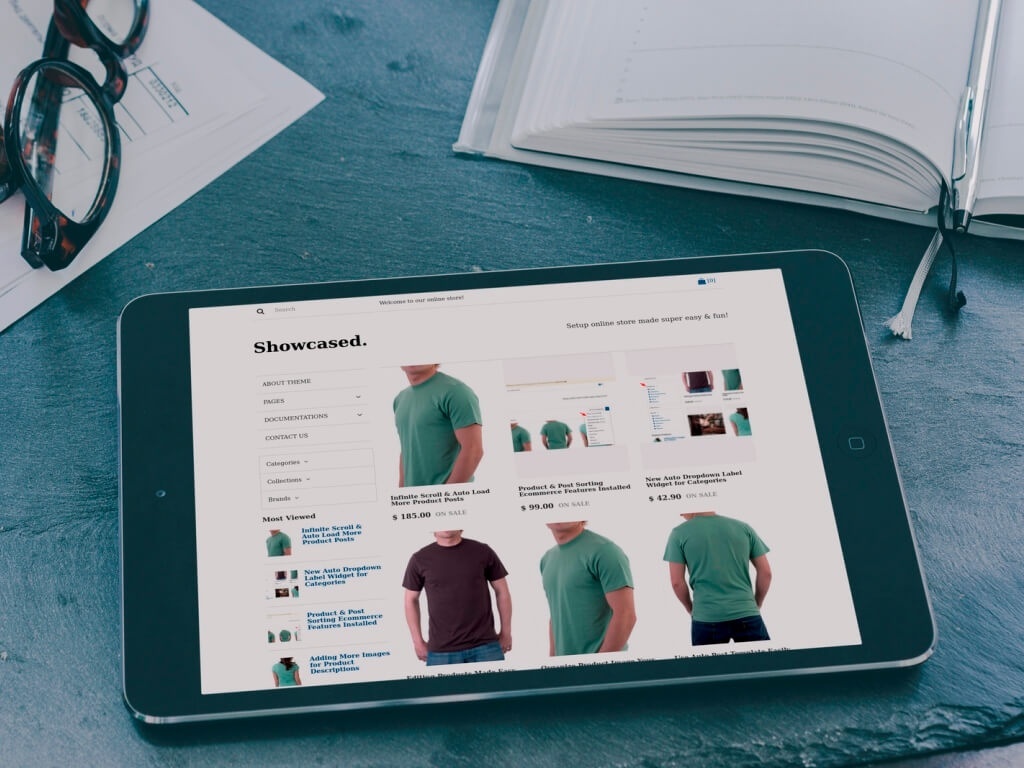 BlogrCart SHOWCASED. Free Responsive Premade Blogger Shopping Cart Template Modern Theme
BlogrCart SHOWCASED. Freemium have been released
- setting up online blog/web store, shopping cart equipped on a Blogger blog made super easy!
Quick page display, easy setups, no programming required, view full theme version & feature details here at
https://sellfy.com/p/TKD4/
---
AMP HTML Accelerated Mobile Pages for Blogger blog templates now available. BlogrAMP theme - Lighting speed page display on any devices!
http://blogr-amp.blogspot.com
.
Test it!
---
Follow us at our social network for exclusive releases!ABOUT #blogrcart Showcased.
---
Showcased.
 - An elegantly hand crafted/coded fully functional ecommerce featured Blogger blog theme/template, responsive design helps create online stores/shops on a free blog platform.
Pre-installed shopping cart, send order email, Paypal checkout, image upload homepage slider, product categorization, large product image display & much more.
Order form pre-installed! Showcased. Blogger template has it covered - comes pre-built no copy & paste required! Shopping cart & summary section included, handles users checkout to Paypal or even sending orders via email seamlessly!


No programming required!


No monthly service fees.


No subscription required.


No code editing for installation.


Fully documented to customize to your own!


USEFUL LINKS...
---
Theme live preview:
http://blogrcart-showcased.blogspot.com
.
Theme documentation:
https://sellfy.com/p/TKD4/
Theme video tutorials & how to's:
https://www.youtube.com/irsahimihar
Support/Help:
http://blog.irsah.com/contact
FEATURES...
---
View full detail features here
https://sellfy.com/p/TKD4/
& at theme demo page.


Added auto load product display without page refresh.


Slidedown Label widgets to group categories.


Main navigation link with auto constructor - no code editing required.


Added more Blogger Template Designer custom settings.


No coding setup dropdown navigations.


[BONUS] Added ads section.


CHANGELOG/VERSION
---
Version History:
http://blogrcart-showcased.blogspot.my/p/version-history.html
* This theme version has limitations.
GET IN TOUCH?
---
Twitter:
http://twitter.com/irsahindesigns
Facebook:
http://www.facebook.com/irsahindesigns
Google+:
http://plus.google.com/+irsah
Instagram:
http://www.instagram.com/irsahindesigns
Youtube tutorial channel:
http://www.youtube.com/c/irsahimihar
Awesome themes you might consider...
---
#blogrcart Family
 - Setting up online web shops & product catalogs made easy using a Blogger blog!
Blogger Blog Themes Collection - Powerful mobile ready SEO Blogger blog template collection - it is not like any other blog!