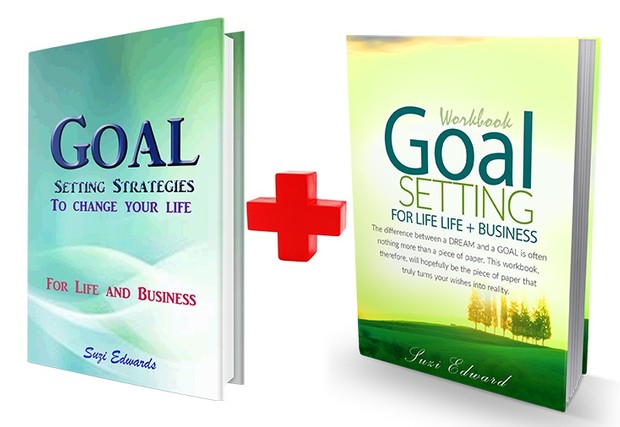 Goal Setting Strategies and Workbook
What If You Have All The Tools And Techniques You Will Ever Need To Set All The Right Goals And Get Any Result You Want In Life? This guide and workbook will show you how!
Why is it that people still fail in spite of wanting something?
Yes you can say that they don't want something bad enough - but that is not truly the case.
Perhaps you've felt that:- You set a goal to go to the gym but half way, you feel tired and you rest...- Other times, you set a goal to make money but you see no results- You want to get on a date but you lack the courage after a few rejections- Discouragement sets in...- You don't have the energy anymore...
At the end of the day, you realize that not only is it important to have a big dream and set good goals, but your 'reward system' just isn't that enticing to keep you going. You can only stretch yourself so much before you get exhausted.
"What If You Had The Exact Tools You'll Ever Need To Rewire Your Mental Blueprint And Start Getting REAL Results?"
This ebook and workbook will take you through the exact strategies to achieving any goal and change you life.
You'll get 1 file (2.6MB)
More products from Suzi Edwards