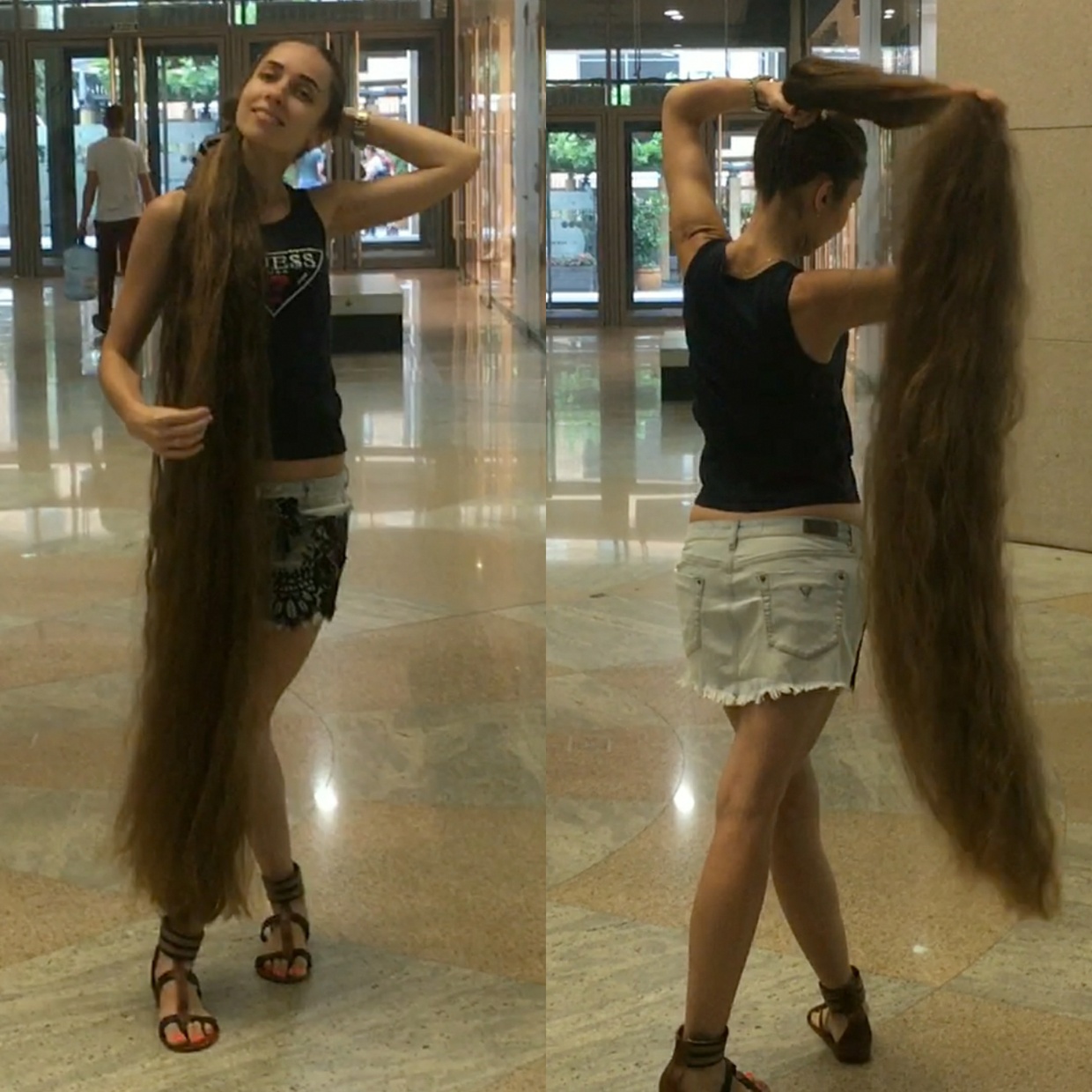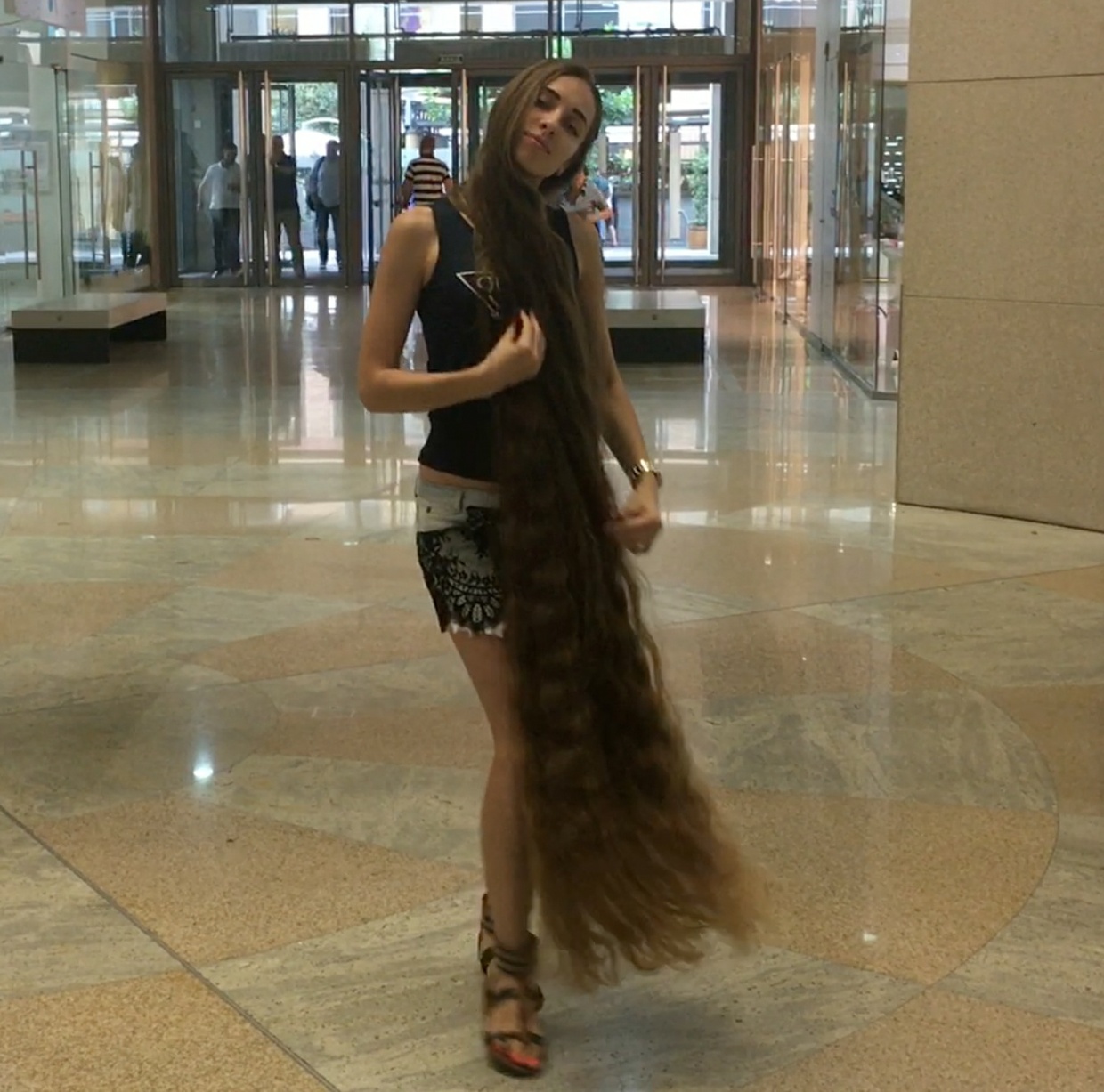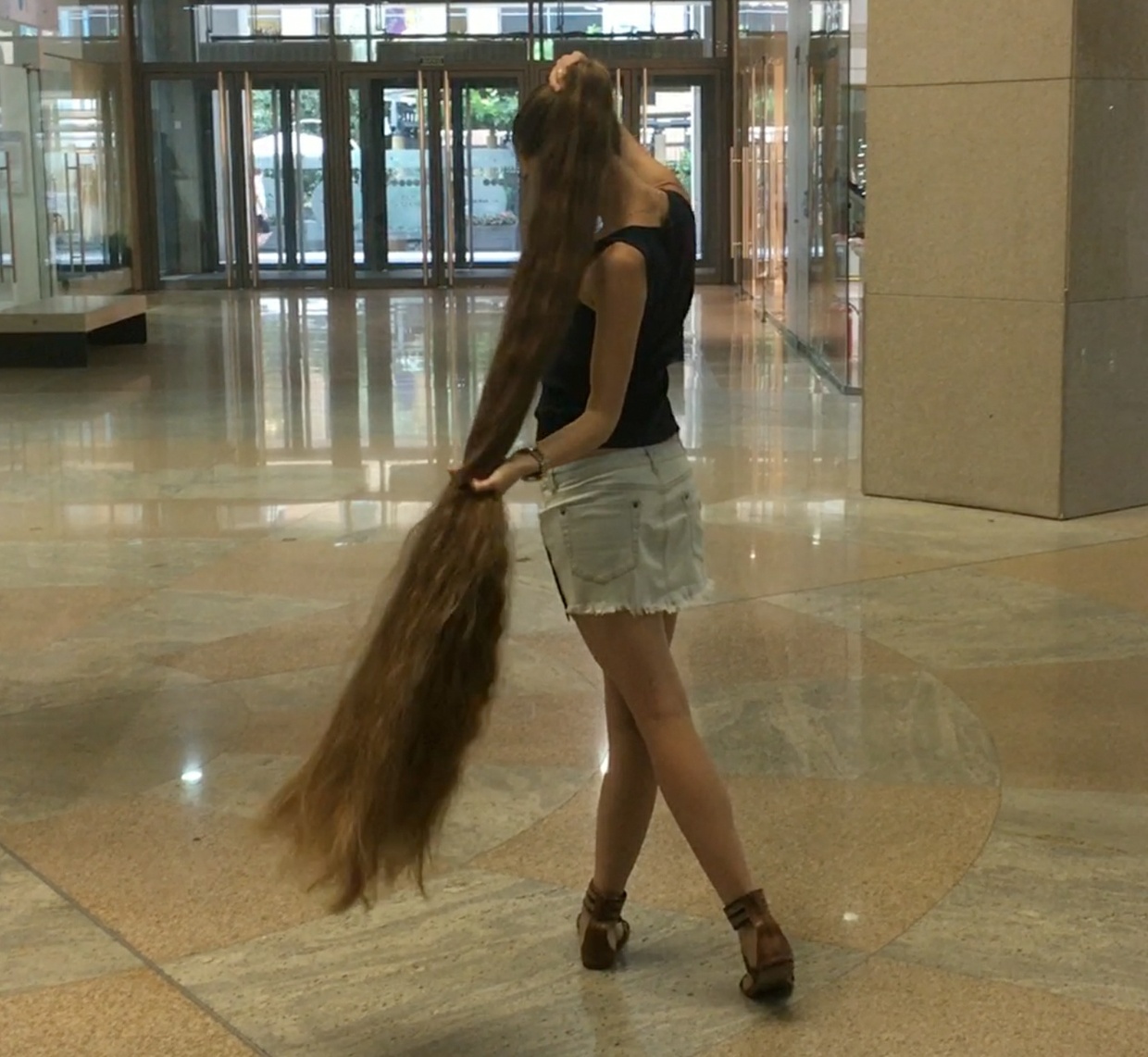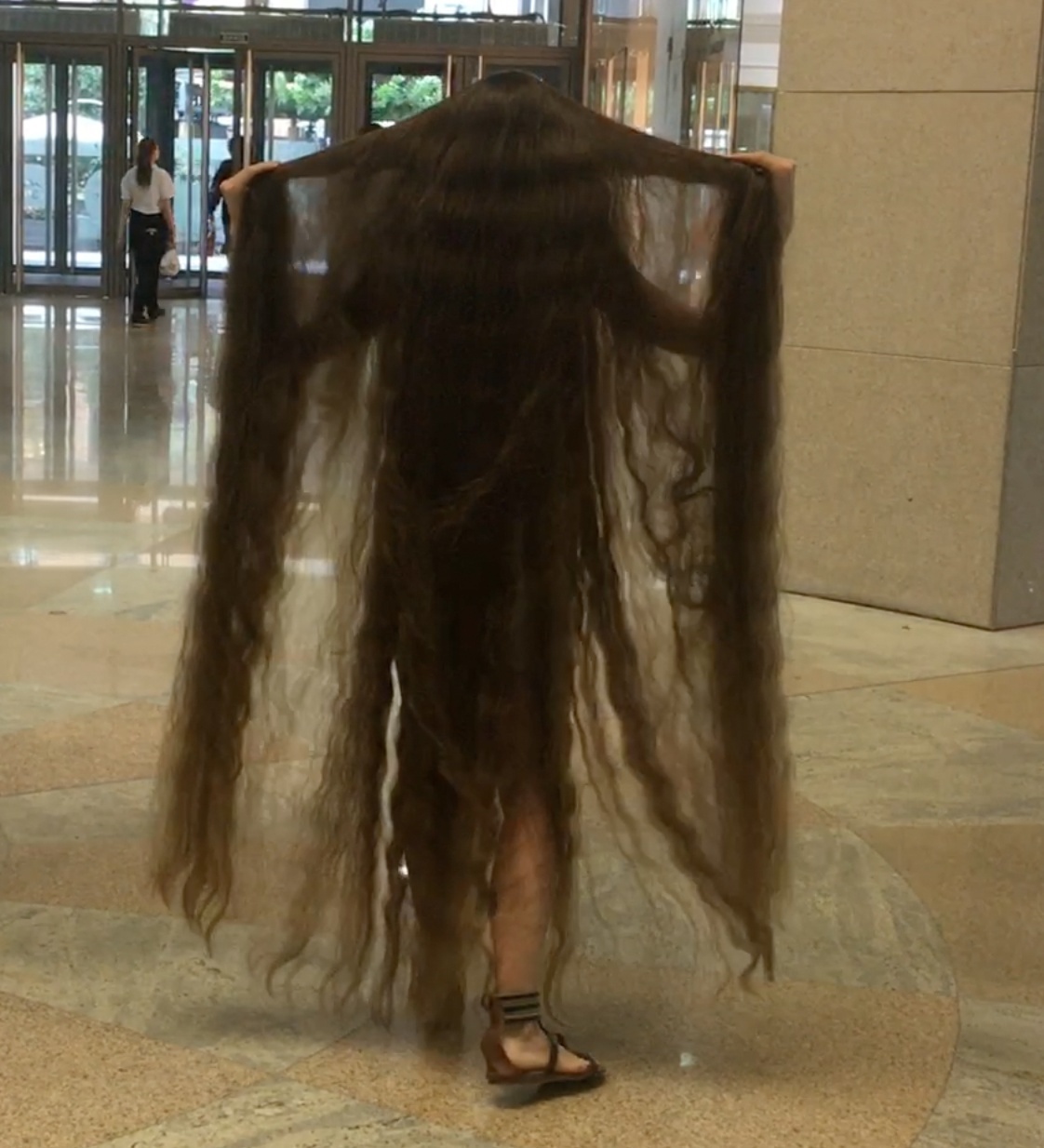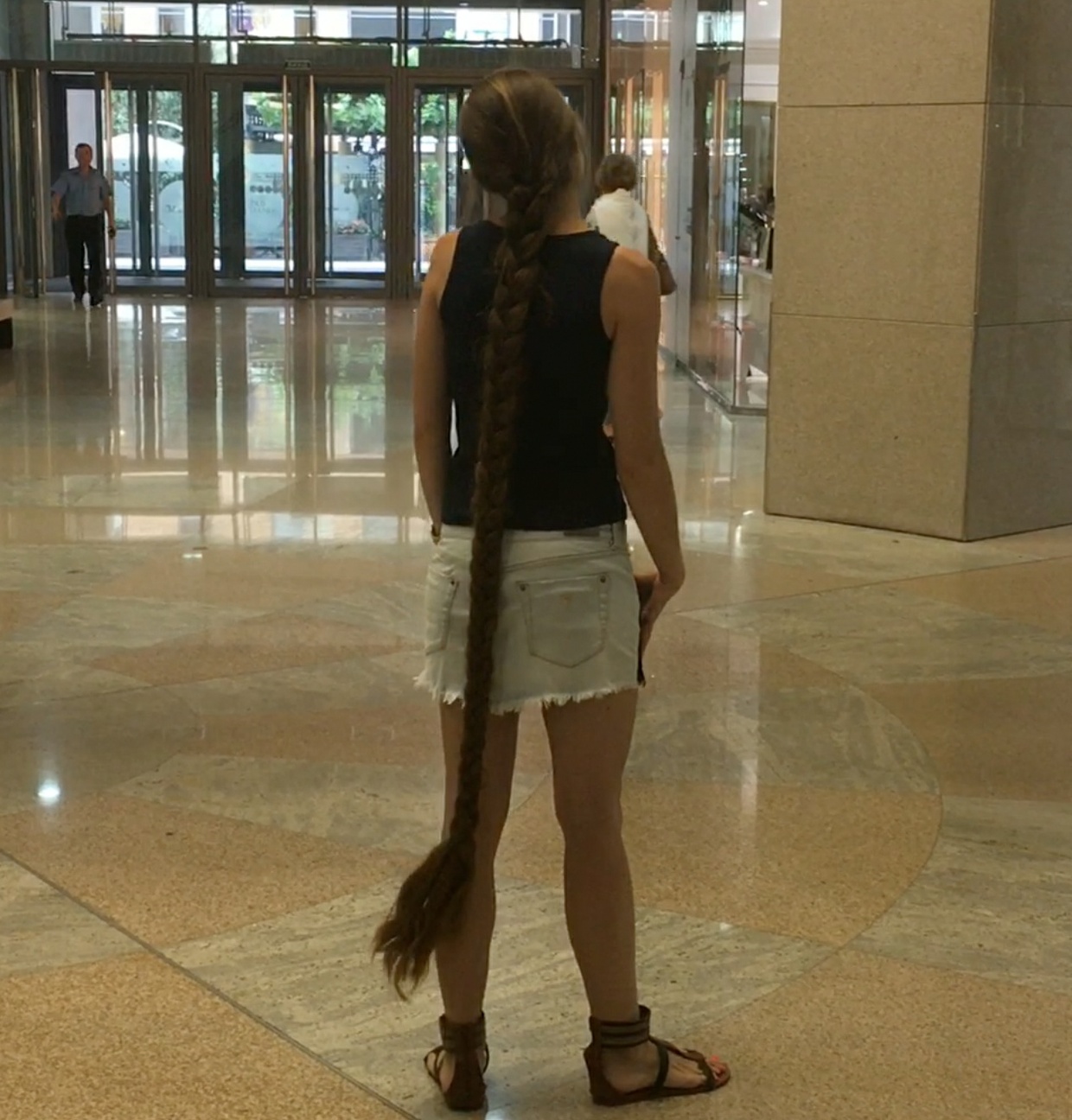 VIDEO - Floor length beauty
Preview: 
https://www.youtube.com/watch?v=ayHpPLfJ3zA
Please read!
OH. MY. GOD.
She has super, super thick and heavy floor length hair that is perfect all the way down to her ends, which is at floor length!
She has some of the best hair we have ever seen, and we have seen a LOT of great hair, a LOT!
She loves super long hair and now she decided to become our model.
We are so proud of all our models and we would NEVER make it without them, NEVER!
We are also very proud of our new model here which we are looking forward to work even more with.
This is a really good video with unbeliveable hair, that you will not see anywhere else!
This is her first long hair video, so it is a bit shaky and unstable, therefore, this high value video only costs $6 and is almost 7 minutes long ( 6 minutes and 58 seconds).
The other videos we will make with her later will become even longer and better, so remember to stay tuned!
In this video, she starts by showing off her HUGE, long braid that goes down to her ankles, before she opens it and plays with her hair while people at the mall are dropping their jaws!
She even has so much hair that she is envelops/covers her whole body with her hair so you see nothing but hair, so this is a really special video that gives the term long hair, a whole new meaning!
If you buy this video within the first 24 hours, you will get a discount of 20%!
Discount code: discount
You'll get a 1010.4MB .MP4 file.
More products from RealRapunzels