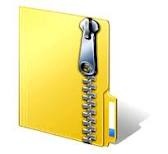 Course of study
Your term paper will be based on your course of study and the assignments are to be submitted in two assignments: an outline in Module 6 and the final in Module 7.

To begin, please consider your specific field of study. For IT students, you might consider creating a program that calculates the amount of interest earned on a savings account over the course of one, three, and five years. Interest is to be compounded quarterly. The account holder puts monthly deposits of $500 into the account after the initial $500 to open it. The account holder will make withdrawals of $300 from the account quarterly (at the end of each quarter after interest is posted). 

For your term paper, explain how the interest will be calculated based on a 3% per year, compounded quarterly. Please remember such concepts deposits, interest posting, and withdrawals. When determining the processes involved in determining the annual balances at the end of Year 1, 3, and 5, show how the interest is derived and then also state the annual yield for the account after the end of each year ion question. Finally, show the balance and interest yield calculations within the body of the paper.

 

 
You'll get a 95.6KB .ZIP file.