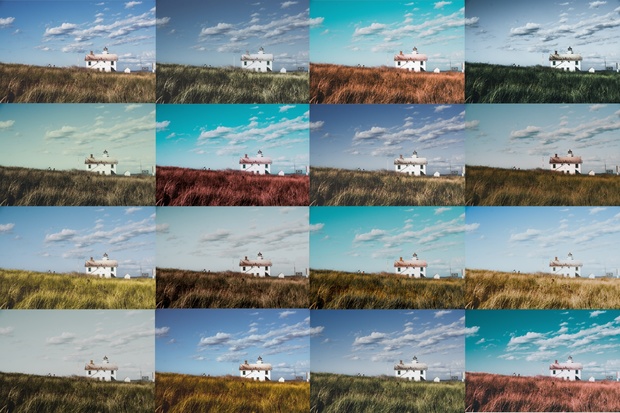 My Complete Personal Collection 90+ Presets
My personal collection could be the one & only preset pack you need!

Includes all my favorite presets, Youtube tutorial presets and more++
Some presets did not make the cut as some lacked enough colors and were mostly done with brushes and filters.

I don't think there is another preset pack like this out there. To kick things off I'm offering a very low price for the huge value included in this pack!

85 presets in total, all neatly organized and labeled for speedy editing. Instead of fancy names for the presets I have labeled them describing their best use to help you choose the preset you need

If you enjoy the Youtube tutorials then you will love these. Instead of selling a whole lot of little packs I'm selling these presets as one total mega pack! for now....

When I started I was frustrated with creators not offering their complete personal packs, even tho I was willing to pay top dollar for them. So for now, I'm offering them out to everyone

You are getting countless hours spent tweaking, analyzing and designing. So I am very proud of them and their quality

I really couldn't get by without these presets and have worked very hard on them so I can't wait to hear how they work for you!

Having presets is also undoubtedly the fastest way to learn, a push in the right direction is all you need saving you so much time

This pack is also perfect for beginners that don't yet know their style or people that want a wide range of variety and unique choices

This pack includes both summer vibes Orange & Teal presets inspired by the likes of Sam Kolder and includes darker, moody presets inspired by Instagrammers such as @Fursty

Again this pack will not stay at such a low price. As I begin this journey of building an awesome community I want to offer you guys crazy value!

Honestly, some people charge this much for 1 presets or lut...

I also love people giving me feedback on how these presets are helping them. So make sure you direct message me on Instagram and let me know how they are improving your edits!

There are many Youtube videos explaining how to install them so no need to worry about installation

Thank you & enjoy!
You'll get 1 file (113.6KB)