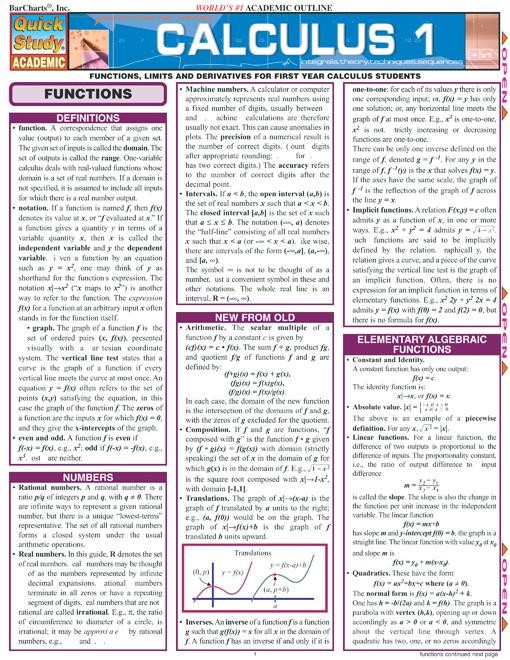 Calculus 1 Review for High School and College Students
This 6-page QuickStudy guide includes everything the first year calculus student needs to gain a strong understanding of the basic calculus concepts. It includes: functions, limits, continuity, derivatives & analysis, integration, and much more!
http://www.Examville.com
- The Education Marketplace
Visit Examville and discover additional guides.
You'll get 1 file (894.4KB)
More products from Examville