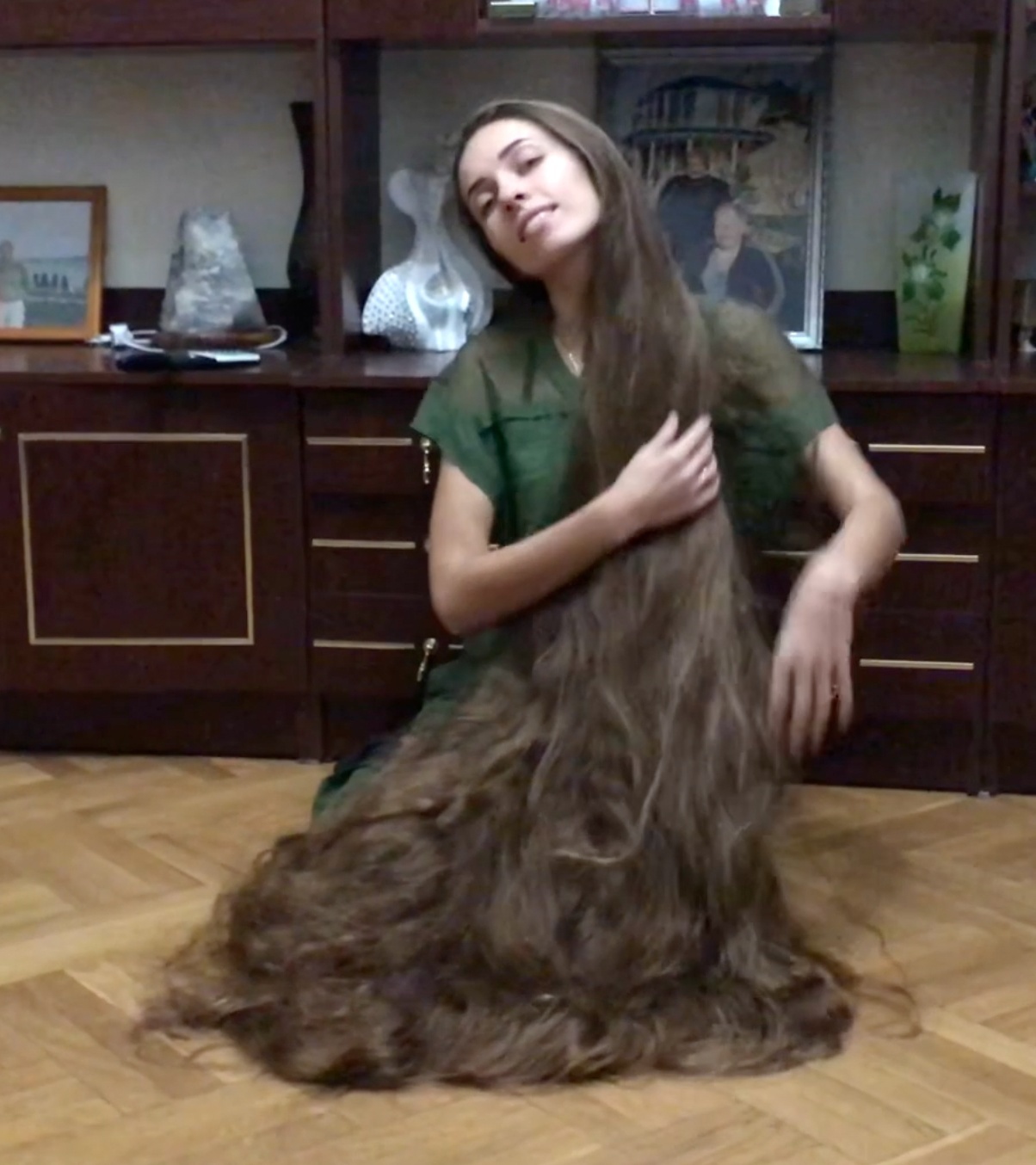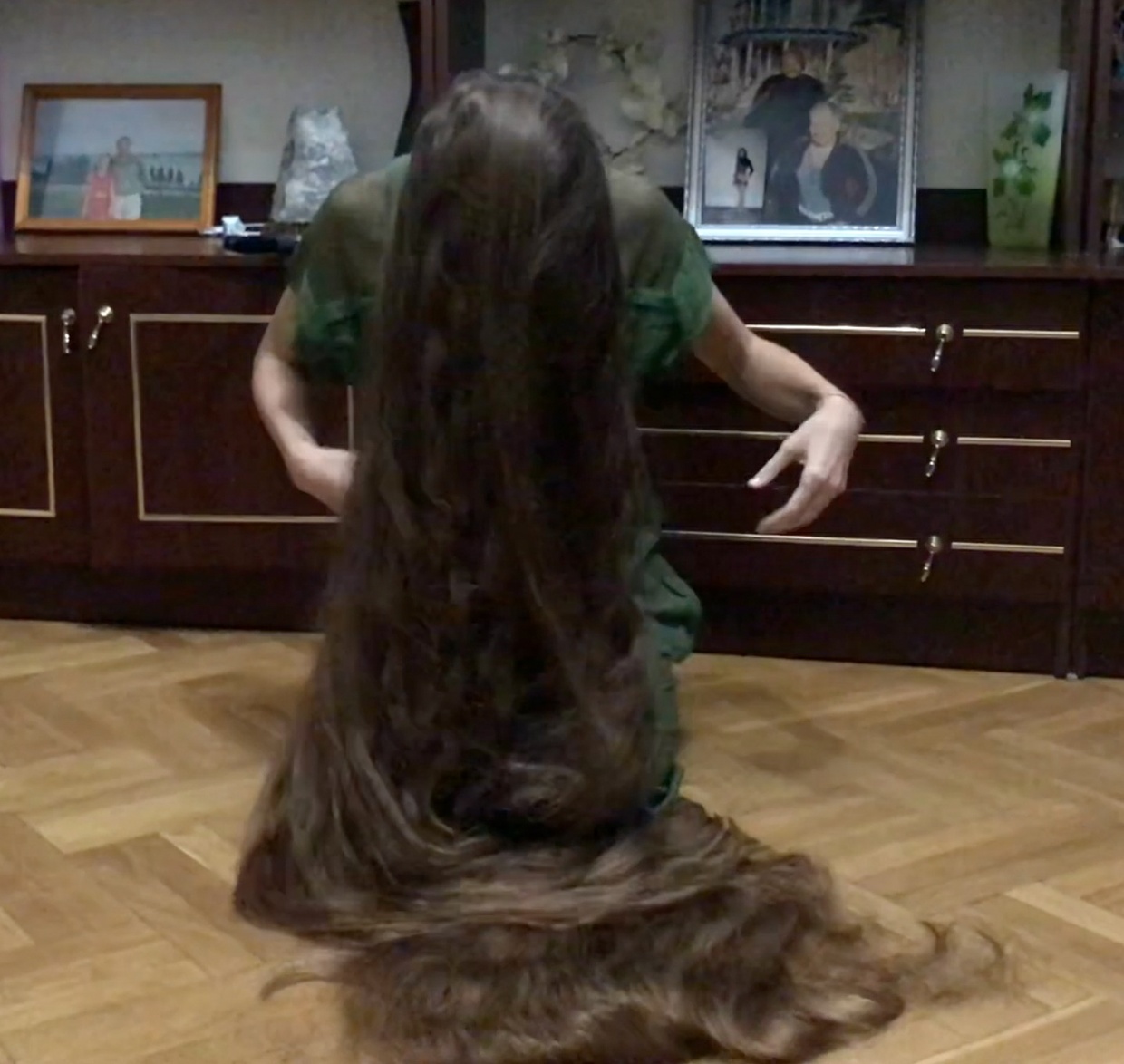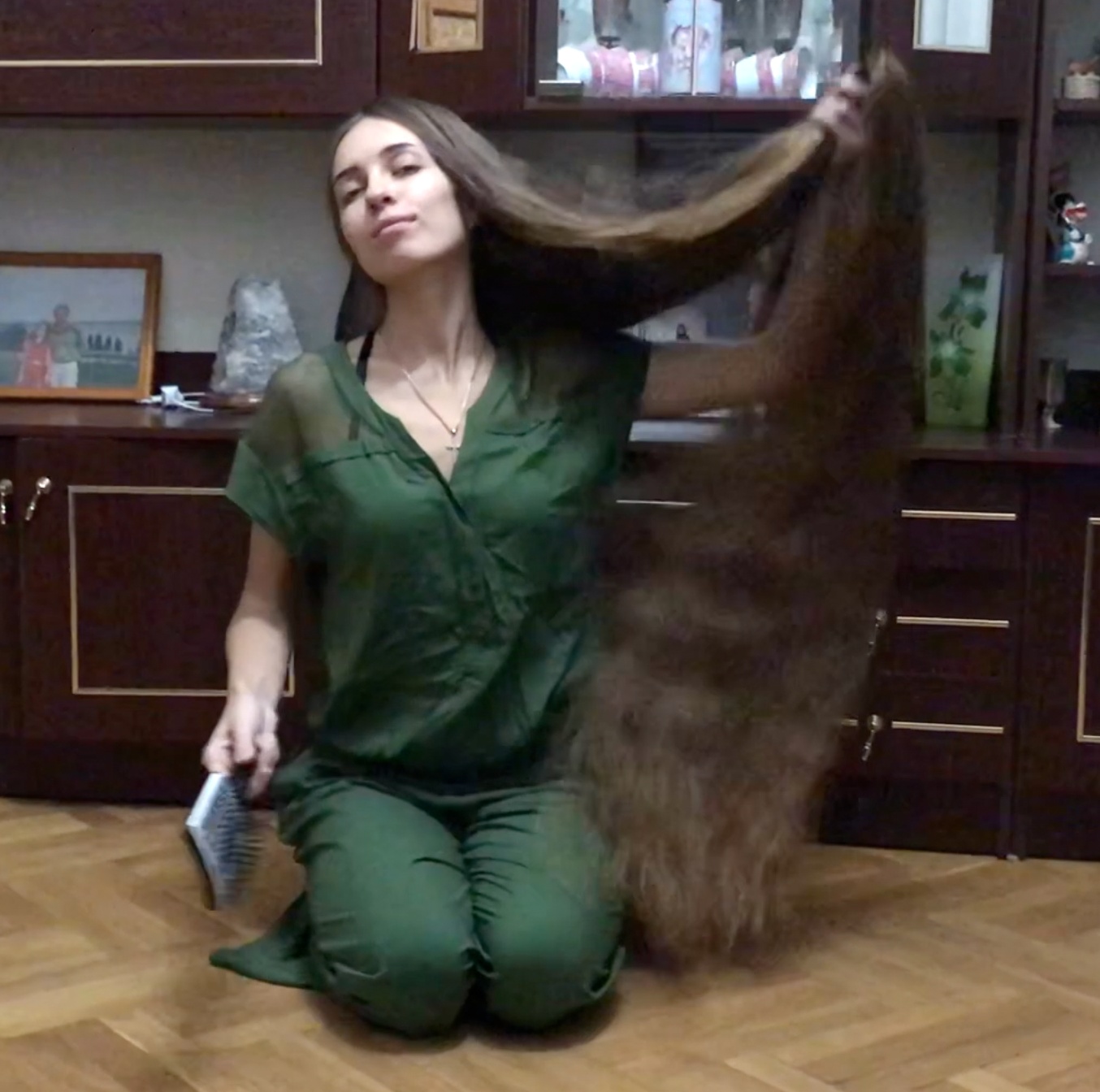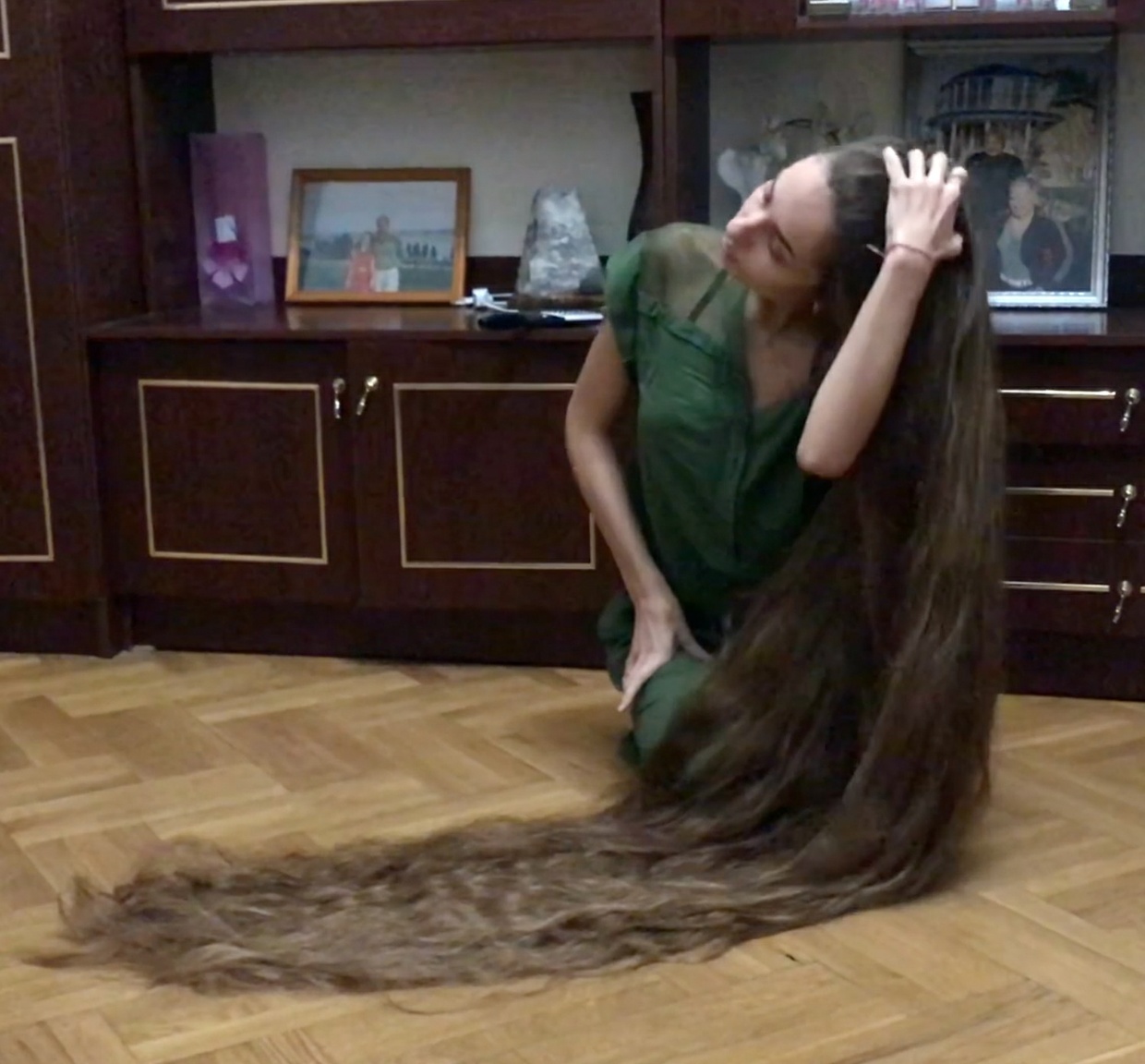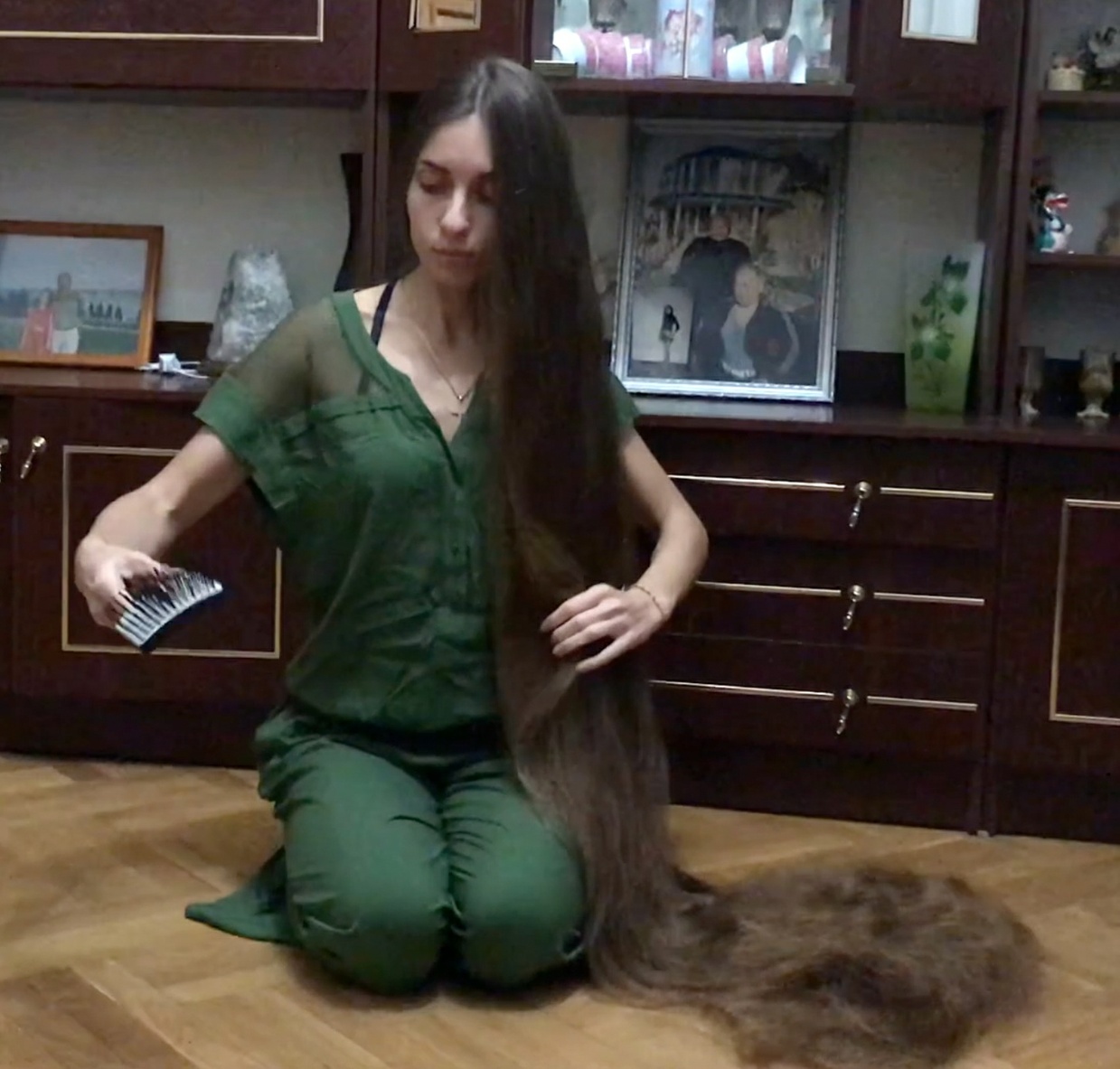 VIDEO - Floor show
Preview: 
https://www.youtube.com/watch?v=yWkr5UpvmTs
Our beautiful model with floor length hair, Alena sitting on the floor displaying her hair in the best possible ways, showing how ultra long and thick it is, while it´s flowing around everywhere, literally creating a pool of hair on the floor, making this a very unique and great video!
Her hair is now slightly longer than floor length, and she is planning to grow it even longer (!) as long as it stays healthy, one length and super thick.
Super long length is very important for her, and so is the healthy, quality and look of it.
No wonder she has won long hair contest, she is a real beauty with hair that almost noone can match!
It is impossible for her to hide how long and thick her hair is no matter what she does.
If she walks with it loose, or in a braid/ponytail it clearly shows the length. If she walks with any updo or a bun, the updo/bun is easily as big as (or bigger than) her head.
She is truly a long hair star, and she wants to make long hair modeling the main thing in her life, which we are helping her with, and we could not have done it without you, our fantastic customers!
In this video, she is playing with her hair in a lot of different ways, brushing, lifting it, stroking it, parting it, covering herself 100% with it and much more!
Note: The floor is 100% clean before she did this!
This video is over 11 minutes in length.
If you buy this video within the first 24 hours, you will get a discount of 20%!
Discount code: discount
You'll get a 1.6GB .MP4 file.
More products from RealRapunzels