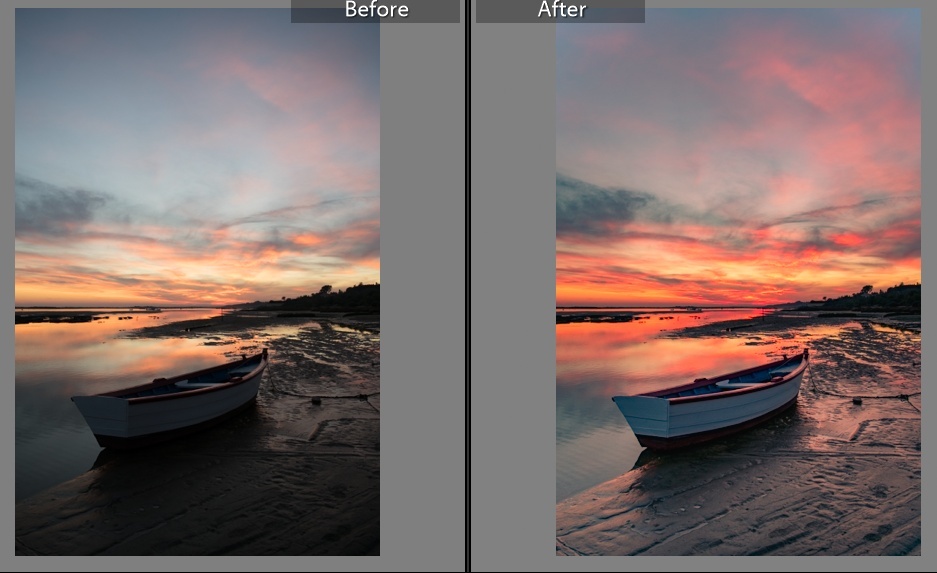 SUPER SUNSET- Luxxlip
This preset was my first preset ever. This photo was taken during my stay in Portugal, and it was one of the first real sunsets I had gotten to experience with my camera. I still use this preset all the time, as it brings out the colors in the Sunset.

HOW TO TRANSFER PRESETS INTO LIGHTROOM:
1. Download & open the file
2. Unzip
3. Open Adobe Lightroom & click 'develop'
4. Scroll to the left and click Lightroom -- Preferences -- Show Lightroom Presets Folder
5. Drag "Super Sunset" folder into folder labeled "Develop Presets"
You'll get a 3.3KB .LRTEMPLATE file.
More products from Lucas Lippman's Presets