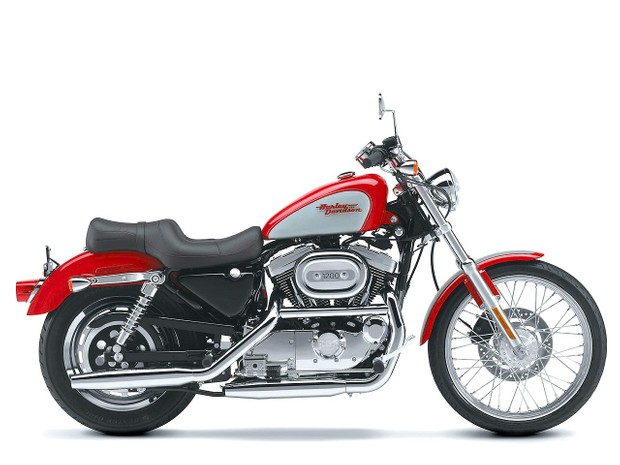 HARLEY-DAVIDSON-SOFTAIL MODELS-(2002)-PARTS CATALOG
HARLEY-DAVIDSON-SOFTAIL MODELS-(2002)-PARTS CATALOG 
English | PDF | 12 MB | 198 p.
 
Shop manuals are a must when working on any vehicle. In them you will find the exact, right way to maintain and repair your vehicle. All the clearances, settings, and specifications are laid out clearly... all you have to do is follow them! It's great to have information from the people that designed and built your motorcycle. Use a factory shop manual and you will never go wrong.
 
The Harley-Davidson manuals are written for the professional technician, but most mechanically capable owners should find them easy to use if they have the proper tools and observe proper safety standards. Special Harley-Davidson tools are necessary for some procedures.
 
Using Harley manuals is an inexpensive way to keep your vehicle working properly. The manuals provides step-by-step instructions based on the complete disassembly of the machine. It is this level of detail, along with hundreds of photos and illustrations, that guide the reader through each service and repair procedure. Simply print out the pages you need or print the entire manual as a whole!
 
---------------------------------------------------------------------------------
You get:
 
HARLEY-DAVIDSON-SOFTAIL MODELS-(2002)-PARTS CATALOG
 
---------------------------------------------------------------------------------
 
*** All our repair manuals are in PDF format. All files are zipped (.ZIP). For .ZIP files you will require an unzip program (like Win Zip or Win Rar). If you don't have a zip program on your computer, you can download a free version of Win Zip. If you do not have a PDF reader on your computer you can download a free version of Adobe PDF reader.
 
*** PLEASE take note of the location you are downloading the file to. Once downloaded, if required, extract the file with WINZIP or WINRAR to a location of your choice. Once extracted you will have PDF manual for viewing and printing.
 
*** If the above instructions are followed, there will not be a problem. If, however, you run into difficulty of any kind please contact us and we will resolve the issue for you. 
 
Our personal recommendation is to take the PDF manual to your local office supply store and have a paper copy printed out for use on your work bench.
You'll get 1 file (12.0MB)
More products from service manuals