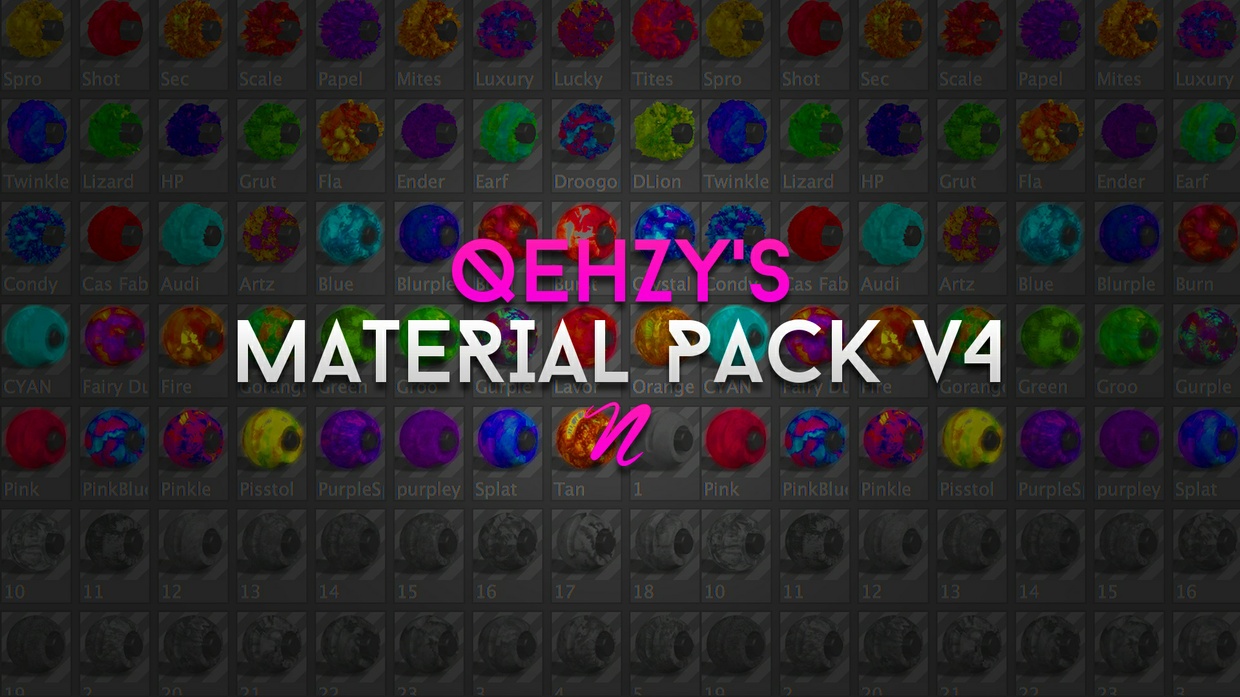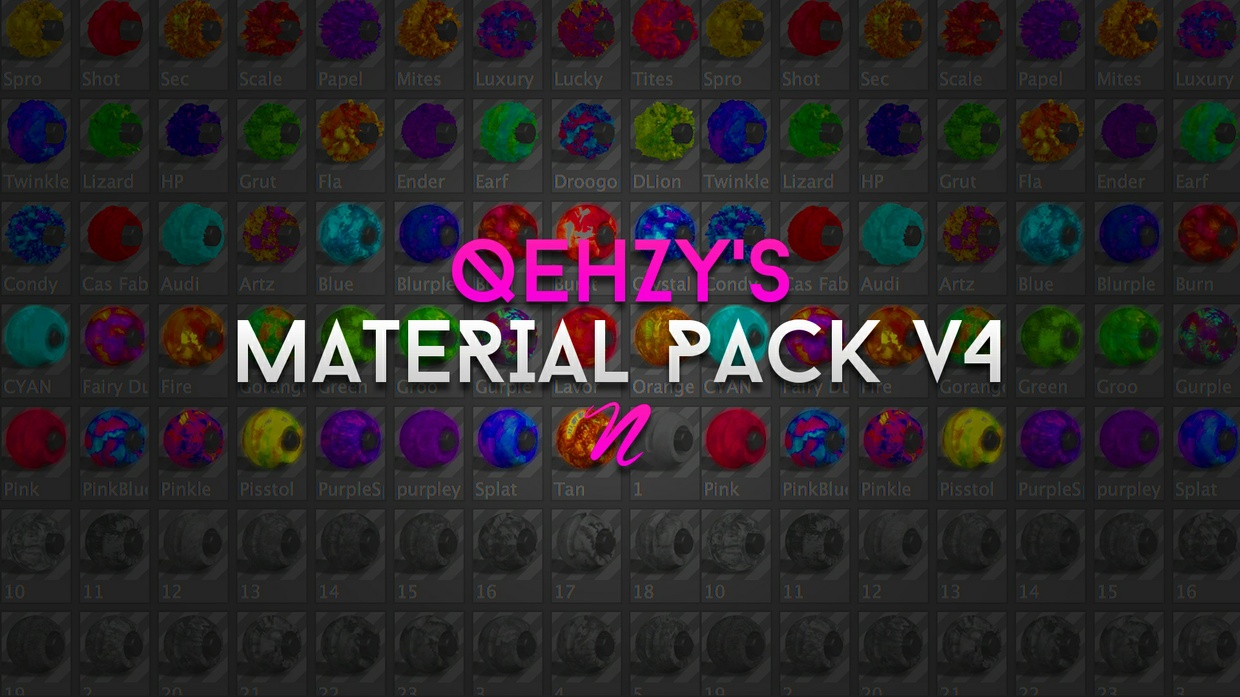 Qehzy Materials v4
68 materials!?
An amazing pack of materials. There are 3 categories of materials in this one: displacement, grunge, and glow. The displacement materials (23) are bright, colorful, and obviously displaced ;P. The grunge materials (23) have a lot of variety, and look great on text. If you use them well they will look great! The glow materials (22) are bright and colorful. They stand out and can be used on anything that may need color!
Preview of the materials:
http://prntscr.com/6lt8ch
You'll get a 764.3MB .LIB4D file.
More products from Qehzy Store