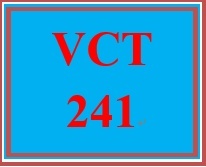 VCT 241 Week 2 Individual: Recipe Design
Entire Course Link
https://uopcourses.com/
https://plus.google.com/u/0/108200033792883877670/posts/dWT4sDYbQKM
 VCT 241 Week 2 Individual: Recipe Design 
Create and submit a 5″ x 7″ design using InDesign® showcasing your favorite recipe. Include all of the following elements.   
Create and apply 2 unique paragraph and character styles  
Include at least two different fonts, text colors, and text sizes, all defined through styles  
Zip your InDesign® document and submit using the Assignment Files tab.
You'll get a 484.4KB .ZIP file.
More products from UopTutorials