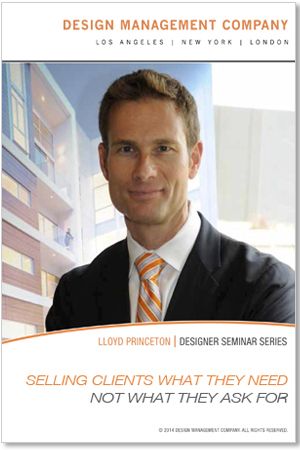 Selling Clients What They Need, Not What They Ask For
Part three, and the final chapter of Lloyd Princeton's Master's Class, explores the psychology of the sale and teaches design professionals how to ask the right questions in order to steer their clients towards what they need and will ultimately buy. Approximately 27 mins.
You'll get a 316.0MB .MP4 file.
More products from Lloyd Princeton