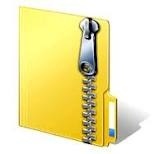 The plan will Include a brief description
The plan will Include a brief description of the technologies that I am proposing with associated costs, expected return on investment (ROI), mitigation of risks, barriers to success. It must also include a detailed Network Diagram illustrating how this technology fits into the infrastructure. The Recommendation Memo is a one page Executive Memo to the CIO summarizing and introducing the Plan. The Plan should a minimum of a minimum 5 page, double-spaced paper using Times New Roman 12 font and APA style format. It will also include a minimum of 6 references. The Title/Cover page, illustrations (tables/charts/graphs), network diagram or references are not part of the page count but required. • The plan needs a introduction that clearly introduces and summarizes the security plan. • Clearly describes the security strategy being proposed. Strategy covers the confidentiality, integrity and availability. • Link Solutions by clearly describes the linkage between each technology and the strategy. • Network Diagram that clearly detail network diagram that describes how the technology fits within the infrastructure • Used at least 5 authoritative or scholarly sources in paper. One must be NIST SP 800-53. No APA style errors in sources. • Costs, ROI, Mitigation and Barriers. Clear and detailed description of the associated costs, expected return on investment, mitigation of risks, and barriers to success for each technology being proposed.
You'll get a 91.7KB .ZIP file.