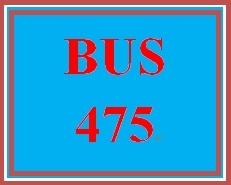 When Ronike Ltd. decided to change its logo, it encouraged its employees to get involved in the
Entire Course Link
https://uopcourses.com/
https://plus.google.com/u/0/108200033792883877670/posts/dWT4sDYbQKM
 When Ronike Ltd. decided to change its logo, it encouraged its employees to get involved in the decision-making process. Employees were asked to engage in brainstorming sessions by forming groups and working together in teams. Which of the following is a likely outcome of their teamwork?
Team members who have hidden agendas will be automatically filtered and removed.
Increased diversity of views among team members will help improve decision making.
The dangers of groupthink will be reduced.
Team members are less likely to support the final decision regarding the change in logo.
You'll get a 95.0KB .DOC file.
More products from UopTutorials