Composition eBook (19 pages of top tips and examples)
In this eBook I take a look at 7 areas where you can improve your composition skills.  It follows on from my successful YouTube video on composition.
It is
free
to download - however, if you do think there would be value in the eBook please
consider a donation
(just choose in the box to right entitled - Pay What You Want).  Any amount would be
massively appreciated
and help me do more of these eBooks on other topics.  If you just want a free book then that is completely fine as well and I hope you enjoy it.
The eBook is 19 pages in length and has many examples thoughout.
Thanks for your continued support :)
Nigel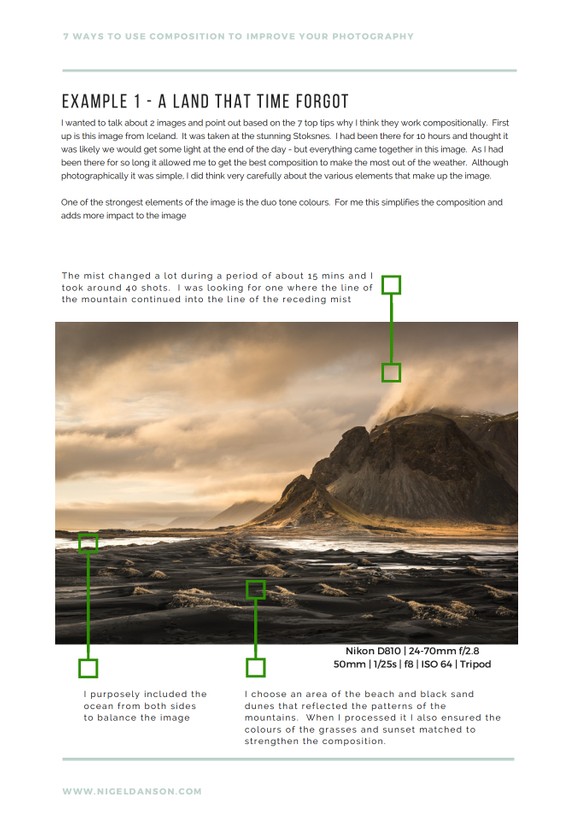 More products from nigeldanson