Home
Opacity & Hair
Splash v1 New Baby Hair Textures Opacity 3 JPG (Work only with our Extended Mesh link below)
Splash v1 New Baby Hair Textures Opacity 3 JPG (Work only with our Extended Mesh link below)
Check out our new "Splash v1 New Baby Hair Textures Opacity 3 JPG only"
work only with our "Extended Baby-hair Mesh"
"Extended Baby-hair Mesh":
https://sellfy.com/p/dops/
This set includes HD Files:
• 3 BabyHair Opacity file *.PNG
• Guide Step by Step (Text & Mesh )
• Right to edit it, Right to use it in your imvu account No Resell right.( Not allowed to change colors or edit the products in order to resell it. )
*Terms & conditions apply
https://farm9.staticflickr.com/8695/28493185225_9d728a0006_b.jpg
Browse our HD Image album for more details:
https://www.flickr.com/photos/namminliz/
–––––––––––––––––––––––––––––––––
For any questions don't hesitate to share with us your view.
The work may not be reproduced or resold without the express resell right from
Policy of namminliz, all our products are not refundable .
NAMMINLIZ.
Like Click ♥
Thank You
More products from NAMMINLIZ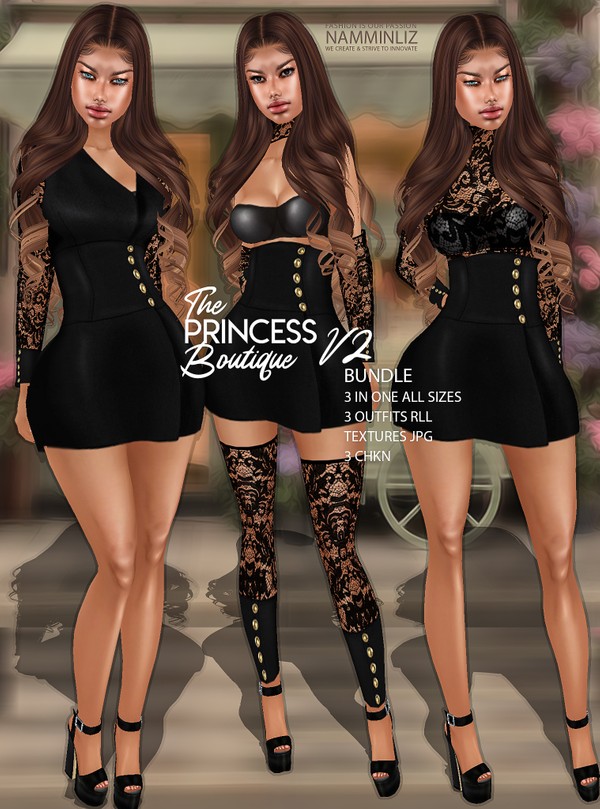 The Princess Boutique V2 Bundle 3 in one All sizes 3 Outfits RLL Textures JPG 3 CHKN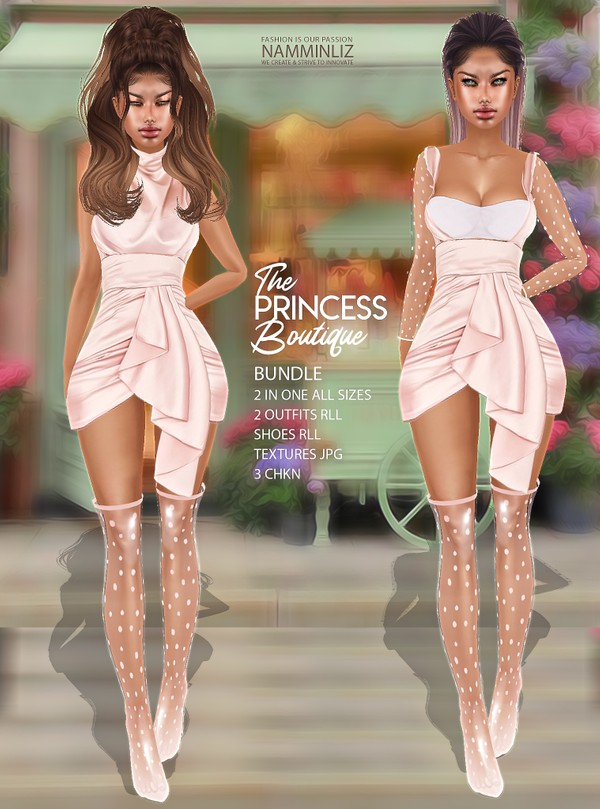 The Princess Boutique Bundle 2 in one All sizes 2 Outfits RLL Shoes RLL Textures JPG 3 CHKN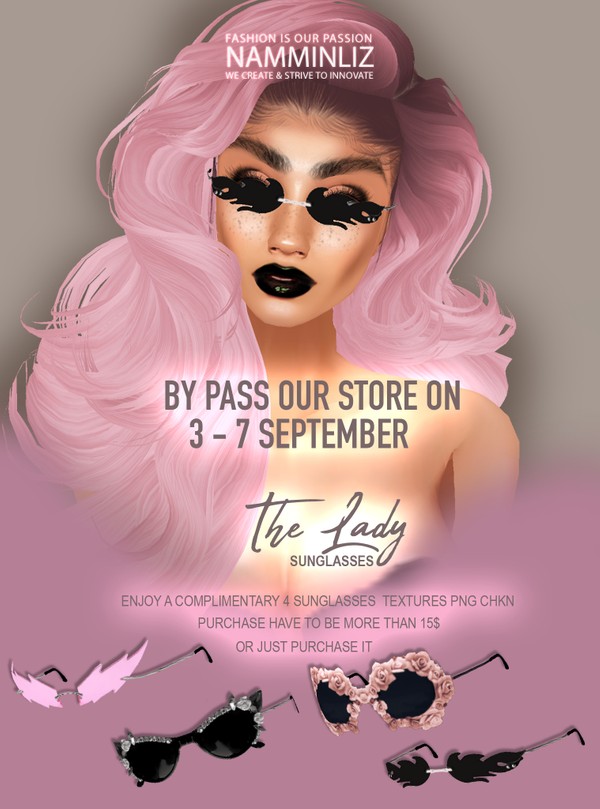 By Pass our stores on 3 Aug to 7 September to get a complimentary 4 The Lady Sunglasses textures PNG