Home
Art
By Pass our stores on 09 to 014 Oct to get a complimentary Jessi Halloween Art Half Body Doll art PN
By Pass our stores on 09 to 014 Oct to get a complimentary Jessi Halloween Art Half Body Doll art PN
By Pass our stores on 09 to 014 Oct to get a complimentary Jessi Halloween Art Half Body Doll art PNG 2048x2048 size & GIF 160x220 size, the purchase have to be Equal or more than 15$ or just purchase it  ^  .  &
As soon you made a purchase on our stores for the amont of the by pass at the period specified, we will send you the by pass as free gift to the email of your purchase ^  .  ^
♥ What You Get ♥
This collection includes all the elements show in the pictures and listed below:
• Half Body art PNG  2048x2048 size
• Display Picture art GIF  160x220 size Chech Our Instagram Story To See The Animation : 
http://instagram.com/namminliz/
♥ Instant Download ♥
This listing is an Instant Download. After payment has been cleared.
*Terms & conditions apply
https://sellfy.com/namminliz/namminliz-terms-conditions/
Browse our HD Image album for more details:
https://www.flickr.com/photos/namminliz/
Follow our brand new fashion stories on our instagram @namminliz
https://www.instagram.com/namminliz/
Catch our new products on Facebook
https://www.facebook.com/NAMMINLIZ
For any questions don't hesitate to share with us your view.
The work may not be reproduced or resold without the express resell right from us.
Policy of namminliz, all our products are not refundable .
NAMMINLIZ.
imvu file sale
Thank you
Like Click
More products from NAMMINLIZ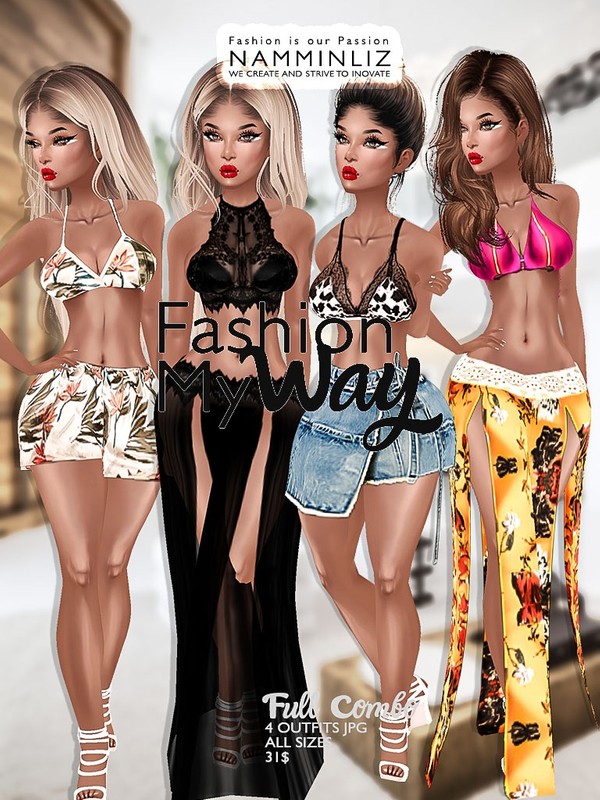 Fashion my way Full combo ( 4 Outfits Textures JPG All Sizes Bibirasta ) File sale NAMMINLIZ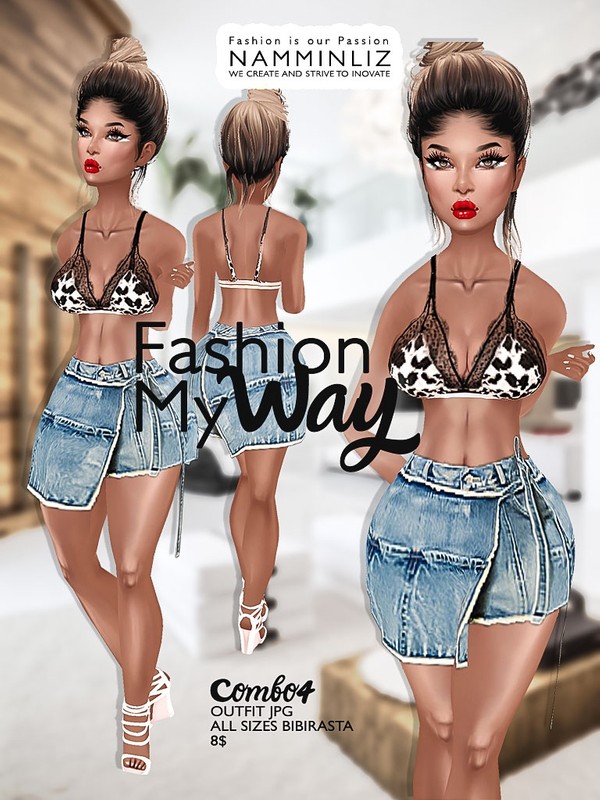 Fashion my way combo 4 ( Outfit Textures JPG All Sizes Bibirasta ) File sale NAMMINLIZ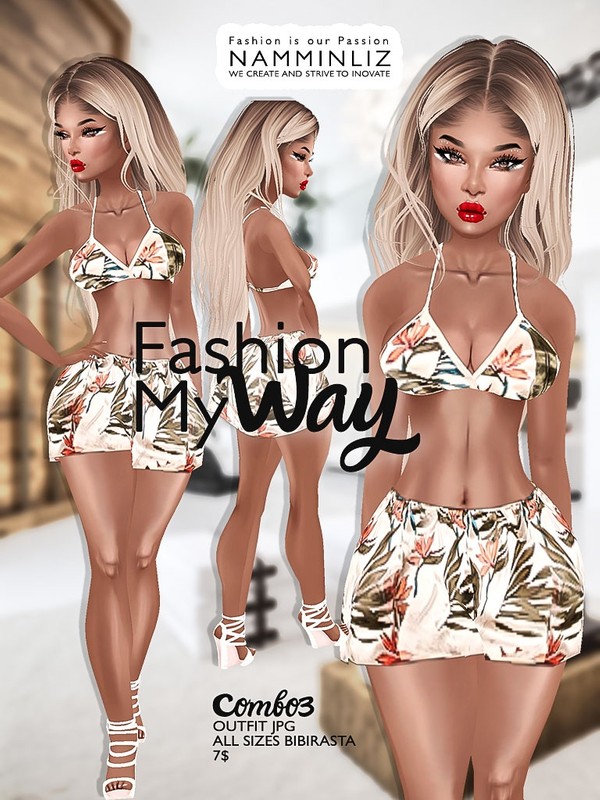 Fashion my way combo 3 ( Outfit Textures JPG All Sizes Bibirasta ) File sale NAMMINLIZ