Mountain Tone: CD + Download (MT 1 + MT2)
Signed CD + instand download. CD has both albums Mountain Tone 1 and Mountain Tone 2 on 1 disc. Optional Deluxe version comes with backing tracks which are only downloads.
CD comes with
-download in mp3 and wav (and backing tracks if you choose "deluxe")
-signature (dedicated to you or your friend if you instruct me with contact page)
- Mr. Fastfinger Attack pick
- special sticker
-personally drawn message from Mika!
---
Music should feel like an adventure, so here's a road movie for your ears. Each tune opens a new landscape and a new scene for you to experience. From green forests to sunny beaches, from dark roads to big cities. Certain ways this could be seen as a best of compilation of Mika Tyyskä's compositions of the past 3 years.

Includes Mountain Tone 1 and Mountain Tone 2 -albums.

Additionally you can buy the album along with backing tracks mixes. Listen to the arrangement without lead guitar, it reveals a lot of details. Or jam along, take the part of Mr. Fastfinger yourself! In the backing tracks album the last track is replaced with a surprise tune! 


---

Choose from 3 options

1. Mountain Tone 1 + 2 albums CD and Download

2. Deluxe: Same as option 1 + backing tracks download


---

Download comes in both Wav 16 Bit 44100 Hz and Mp3 320kb/sec formats.
CD will be shipped to you within a few days after the order.
---


TRACKS
MOUNTAIN TONE 1
01. Determinator (0:48)
02 . Ginger Fox (5:41)
03. Mystery (4:03)
04. The Hills 1986 (4:04)
05. Palma Driver 1984 (4:16)
06. Beach At Night 1985 (3:48)
07. Little Green (4:17)
08. Ocean of Neon (4:21)
Running time 30 minutes.

MOUNTAIN TONE 2
09. Cinnamon Valley (3:23)
10. Hermit's Night Out (4:05)
11. Friendly Beasts (4:42)
12. Midnight Mover (3:25)
13. Rush in Africa 1983 (4:41)
14. Miracle (3:59)
15. Pulse (5:10)
16. Foxtail (0:51)
Running time 30 minutes.


BACKING TRACK MIXES (part of Deluxe version)
Same tracks 1. - 15. without lead guitars.  Track 16. is replaced with another track: "Streamtail - alternative end".


THE BAND
MIKA TYYSKÄ – Guitars and what else?
LASSE RANTANEN – Bass
THOMAS TÖRNROOS – Drums

GUEST MUSICIANS
BEN GRANFELT- Guest lead guitar on (6.) Beach At Night 1985
KAI HAHTO – Drums on (7.) Little Green
SAMPO TIITTANEN – Upright bass on (13.) Rush in Africa 1983
More products from Mika Tyyskä - Mr. Fastfinger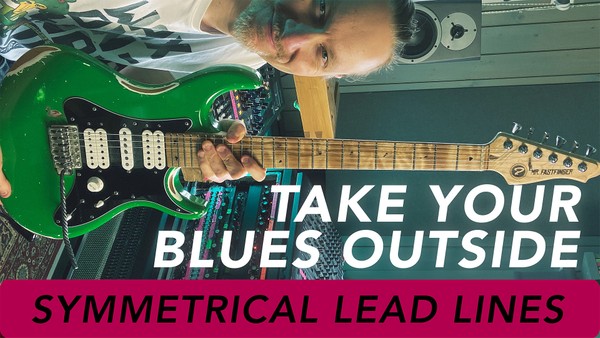 "Boogie Class" Jack Butler -style. Outside / symmetrical lines to level up lead guitar playing!