The Way of the Exploding Guitar: CD + Download
Mr. Fastfinger "The Way of the Exploding Guitar" -CD directly from the artist.
Signed CD + Pick + Sticker + instant album download MP3
---
"The Way of the Exploding Guitar" Mr. Fastfinger's debut solo album. Strong guitar music only. 14 tracks of instrumental action in bold stereo. Hard rock!

Featuring guest solos by: Jordan Rudess (Dream Theater), Mattias IA Eklundh (Freak Kitchen), Christophe Godin and Niko Tsonev.
The album consists of 12 new compostions. Strong melodies and rhythms, energy, joy, feelings and emotions. It is a rock album, but you can hear influences from many styles. From hairy 80′s rock to epic soundtracks. From metal to ethnic tones.
The two encore tracks are new re-recorded versions of classic Guitar Shred Show -tracks: "Exploding solo" and "Tapping Boogie".
---
TRACKS
1. Enter
2. Go Flash Go
3. Wax on – Wax off
4. Goldfish
5. The Ninjas I
6. Humble Moves
7. Big Trummors
8. Zing Zing
9. Creatures of the Midnight
10. The Ninjas II
11. Once There was a Tree
12. Epic
Encore:
13. Exploding Solo
14. Tapping Boogie

Total time 50 minutes. Only for the strong at heart!
---
MUSICIANS
Lead guitar: Mr. Fastfinger
Drums: Thomas Thörnroos
Bass: Lasse Rantanen
Rhythm guitar and everything else: Mika Tyyskä
---
GUESTS
Jordan Rudess (Keyboard leads on "Big Trummors")
Mattias IA Eklundh (Guitar on "The Ninjas I & II)
Christophe Godin (Guitar on "The Ninjas I & II)
Niko Tsonev (Guitar on "The Ninjas I & II)
Ran Ran Du Ran (Erhu on "Zing Zing")


---
PRODUCTION
Composed and produced by Mika Tyyskä
Recorded, tweaked and mixed by Mika Tyyskä.

Guitars recorded on location in Tilulilu.
Bass recorded at Magnusborg and Tilulilu.
Drums recorded at Mango Studio by Klaus Martin
and Mankku studio by Anders Nyman.

Mixed at Mankku Studio, with help from
Mikko Herranen and Jukka Puurula.

Mastered by Henkka Niemistö at Chartmakers
© Elektrik Pyjamas 2009
More products from Mika Tyyskä - Mr. Fastfinger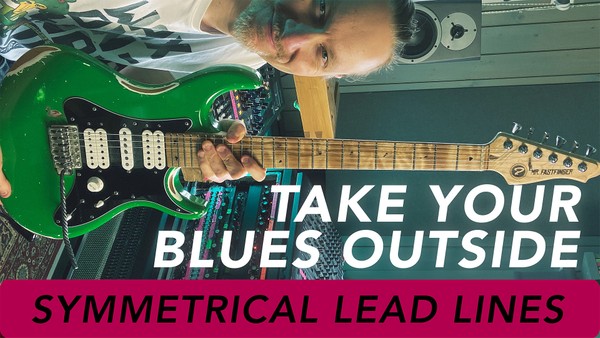 "Boogie Class" Jack Butler -style. Outside / symmetrical lines to level up lead guitar playing!