Mr. Fastfinger - Senseitional Treasure Tape
SENSEITIONAL TREASURE TAPE 
Spirit Rising -digital bonus album to celebrate the ten years of Mr. Fastfinger. This "tape" is a special and very enjoyable collection of new, unreleased, rare, revisited "remixes", live and otherwise fun tunes.
12 tracks. Total 33 minutes.
Wav 16 Bit 44100 Hz + Mp3 320kb/sec.
THE MUSICIANS
Mika Tyyskä - Guitar and all sorts of instruments (All)
Thomas Törnroos - Drums and percussion (All)
Lasse Rantanen - Bass and Spells (All except 2.)
Kalle Katz - Keyboards (7. and 9.)
Kai Hahto - Double Kick Drums (4.)
Sami Tupala - Musical Saw (5.)
Mauro Gargano - Drums (9.)
Juha Ruokangas -Timber Yell (5.)
THE TRACKS
1. UTOPIA (Spirit Rising -sessions / from the movie 2015)

2. RUNNING MONK (Stringweaver -sessions 2013)

3. JUST LIKE MR. MIAGI (Re-Wax) (From the movie 2015)

4. LOCRIAN BOOGIE (From the movie 2015)

5. ONCE THERE WAS A III (Revised work with musical saw and extra percussions from the tune Epic 2015)

6. GO FLASH TURBO (Guitarbots II + unreleased guitar solo 2013 )

7. BEARTH (Live 2012)
8. ICE RIVER (in Motion -sessions demo 2012)

9. THE SON OF THE LOST WORLD (Guitarbots II 2013)

10. CRYING IN THE CAVE (The Way of the Exploding Guitar -sessions 2009)
11. SWEET UTOPIA (alternative version of Utopia 2015)
12. BENEATH THE SILVER CLOUD (Spirit Rising tune without the main instruments 2015)
Thank you. Wax on. Enjoy!
More products from Mika Tyyskä - Mr. Fastfinger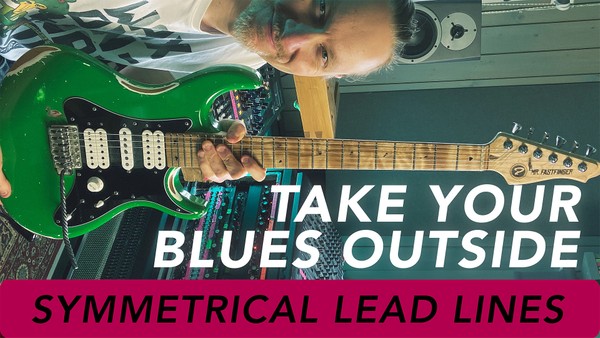 "Boogie Class" Jack Butler -style. Outside / symmetrical lines to level up lead guitar playing!