Mr. Fastfinger - Extravaganza
Audio recording from our 2021 Live Stream Extravaganza. Celebration of Mr. Fastfinger's 15 years and the legacy of Guitar Shred Show. 90% of music comes from our live stream show 31st of January 2021. We did a backup video / recording session the following day 1st of February.
Jams from Guitar Shred Show + greatest hits from all the albums+ rare stuff + new tunes + improvised jams + bunch of fresh arrangents = 70 minutes of pure musical joy.

Contains human and * cartoon playing!

Setlist
1. Determinator / Ginger Fox (7:01)
2. Effortless (04:21)
3. Palma Driver (04:31)
4. Anniversary Wax (05:27)
5, Sinister / Locrian * (04:06)
6. Rewind (04:51)
7. Van Damme Dance (04:13)
8. The Hills - 1986 (5:13)
9. Be Wind My Friend (5:39)
10. Flight Mode * (3:59)
11. Beach Turtles (05:41)
12. Great Blue Waves (04:10)
13. Exploding Solo (2:37)
14. Enter Sensei (00:43)
15. Dorian jam * (02:49)
16. Tapping Lesson * (01:08)
17. Tapping Boogie * (03:11)

This full setlist recording is only available from our shop. Offically there will be series of single releases and maybe later, an edited shorter version released offically.

Humble thank you, I respect this moment. 
This recording is dedicated to all the fans of our music and all the students of Guitar Shred Show. This was one of our best shows, I'm glad we were able to perform it in front of such great international internet audience and that it got captured propely.

Recorded live at Magnusborg Studios, Porvoo Finland 31st of january and 1st of febrary 2021.

Mika Tyyskä - Guitar
Lasse Rantanen - Bass
Thomas Törnroos - Drums
Mr. Fastfinger - Imaginary cartoon Guitar

Audio engineering Thomas Törnroos, Junde Hietanen, Mika Tyyskä
Recording mixed and mastered by Mika Tyyskä

Special humble thank you to our live stream session crew:
Jokke Heikkilä - Master Stream and Screen Master
Aleksi Hakala - Master Lights Master
Atte Henrikson - Master Videography Master
Elias Hakala - Master 2nd Camera Master
Junde Hietanen - Master Sound Master

Thank you everyone buying the ticket and attending the stream show.
The stream concert production was kindly supported by Taike  - Art Promotion Center Finland.
More products from Mika Tyyskä - Mr. Fastfinger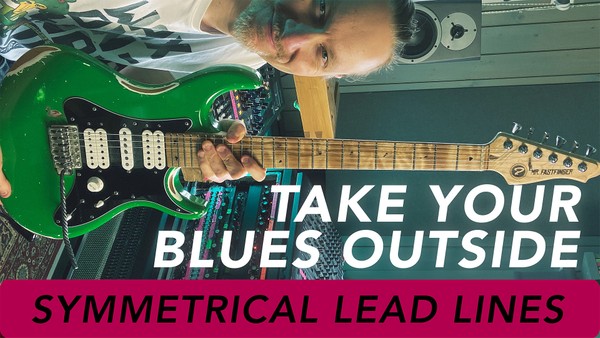 "Boogie Class" Jack Butler -style. Outside / symmetrical lines to level up lead guitar playing!