MIDIGrade 2.0: Controller Solution for DaVinci Resolve 16
DEVELOPER UPDATE
May 2020


I'm beyond thrilled to be finally able to announce the launch of
MIDIGrade 3
! 🔥
It has been built from ground-up, focusing on stability and as smooth as possible user-experience. Achieving this has required 100s and 100s of hours of development but now it feels totally worth it.
There are four versions to choose from:
MIDIGrade 3 for macOS
MIDIGrade 3 for Windows
MIDIGrade Lite for macOS
MIDIGrade Lite for Windows
Keep in mind the subscription model is there to cover prolonged maintenance & support now going from here into the future. Meaning it's ok to cancel the subscription whenever you like and keep using the latest version you'll have then.
To people who have already purchased MIDIGrade 2.0 (this product) or earlier in the past and are interested upgrading to MIDIGrade 3: Please be in contact with me and I can work out a discount for you.
Thank you for your support and stay safe!


Sincerely,
Julius
www.midigrade.com


---
---

***
Important. Physical controller by DJ Techtools is not included in the purchase and refunds are not provided after downloading MIDIGrade.
***
Not compatible with macOS Catalina.
***
Developer update March 2020:
I'm sad to concede that MIDIGrade 2.0 is not and most likely will not become available on macOS Catalina. It works as intended if you are running macOS Mojave or High Sierra. As the developer of MIDIGrade though, I have decided it is time to move forward ...

MIDIGrade 3 is in works full steam, and with new platform and new collaborators aboard, it will be better than ever!
This time around Windows users are in for a treat, too. ;)

Early access coming available in Q2 2020.
-Julius
***
DaVinci Resolve has been on the rise for not only its color grading capabilities which outperforms most of the other available software out there but it has started to become the go-to NLE system for many editors now too. But while software is as accessible as it is, the controllers for them have not developed in features and affordability at the same phase. Getting a fully featured controller has meant investing up to thousands of dollars in them yet they still have been bulky and lacking in customisability.
MIDIGrade is here to change that.
Combining the power of robust DJ hardware, powerful MIDI software and some clever programming - I present you
the ultimate color grading controller solution for DaVinci Resolve on a budget
!
I got the idea for MIDIGrade from my own need to have a more responsive feeling to color grading which a proper controller could bring you. My goal was to create a feature-rich controller with minimal form factor and the performance which suits even the most professional needs. I have since visited many professional grading suites comparing all types of controllers from the top brands and implementing that knowledge into my vision. MIDIGrade today is the product of constant refining since its first launch in the early 2016 and it pushes the definition of what a color grading controller can be.

Now since version 2.0 released in 2018 for DaVinci Resolve 15, MIDIGrade is boasting with
113 different DaVinci Resolve features it can manipulate out of the box
making it totally unique in the color grading controller market!
Here's the best part: another world-first is that you can now
use MIDIGrade with your keyboard and mouse or trackpad only
meaning you can achieve the same speed and convenience as you would with the physical controller but now without the need to purchase one!
Be sure to watch the video above to see MIDIGrade in action!
More videos are available at:
www.youtube.com/julious_dop
---

MIDIGrade requirements that are not included in the purchase:
---


About the mapping:
I have set up the knobs so that it resembles how settings are laid out in DaVinci Resolve 15. For example if you look at Hue in HSL Qualifiers, it has 4 settings in top row. This means it's most logical to set the 4 knobs on top row of MIDIGrade layout to have these same 4 functions in that same order. This same philosophy has been implement thorough MIDIGrade programming making it as easy as possible to start working with and fast to master.
Sometimes while choosing which settings to cover there were more settings than there are knobs available on the controller. In these situations I have opted to choose the most commonly used functions in DaVinci Resolve and include just them into MIDIGrade so that a clear, logical pattern will be kept intact. I believe for your workflow it's much more important to have a little less functions but in the easy to access places than to cram all the DaVinci Resolve's features into MIDIGrade and end up with a mess. Still, there's tons of adjustments covered, more than even most more expensive controllers are able to manipulate!
New MIDIGrade keyboard functionality has been made available in the version 2.0. It uses the same 4x4 knob layout for all of its functions. With keys §, 1, 2, 3, 4, Q, W, E, R, A, S, D, F, Z, X, C, V, Left Shift, Left Control and Left Option you can conveniently rest one hand on these keys and use your other hand to control the functions with either keyboard keys U, I, O or using your mouse or trackpad. So now for example you can use MIDIGrade with your laptop only without any accessories!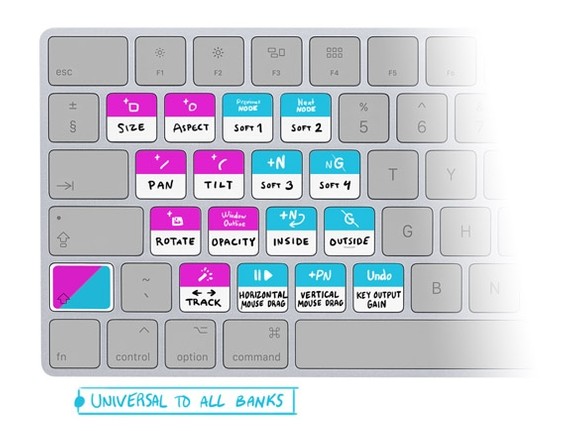 ---
How to setup MIDIGrade:
(more detailed instructions included in your MIDIGrade purchase file)

You will need to have
Midi Fighter Twister
MIDI controller (sold separately) plugged into your Mac computer.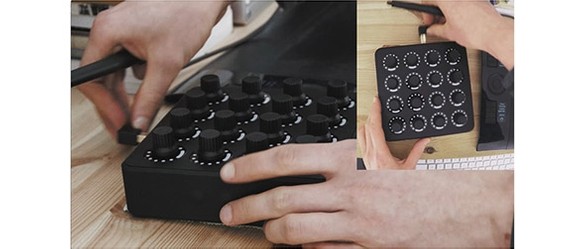 Download and open
Midi Fighter Utility
and import the settings file provided in the MIDIGrade ZIP package. Click
SEND TO MIDIFIGHTER
.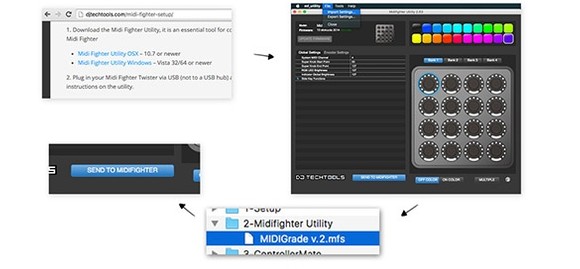 Open your
System Preferences
, click
Displays
, toggle
Scaled
resolution, mouse-over the resolution your monitor is running at (bordered in blue) and you will see a text "
Looks like XXXX × YYYY
" text underneath the monitor picture. Keep this number in mind since you will need it in the next step.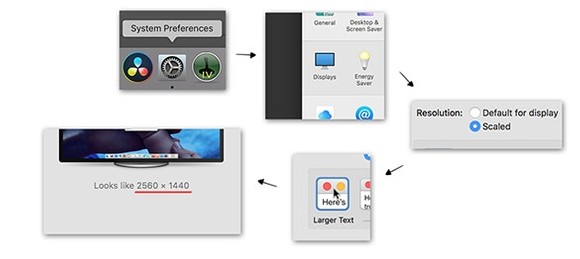 Purchase, download and open fully licensed
ControllerMate
. Import the .cmate file provided in the MIDIGrade ZIP package. In this newly imported item open the Programming Group "
2: Monitor Resolutions
" and enable the correct Page for your monitor setup.
Save and quit ("
Cmd + Q
") ControllerMate. Note that the program will perform mouse clicks only after it is fully closed.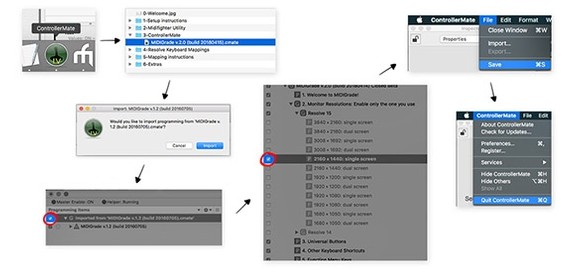 Open DaVinci Resolve and open either an empty or one of your already existing projects.
Open
Preferences
, select
User
submenu, select
Keyboard Mapping
, import New Keyboard Preset, select file "
MIDIGrade 2.0.txt
" in folder "
4-Resolve Keyboard Mappings
", name the new keyboard preset however you like, click OK and finally be sure to click Save.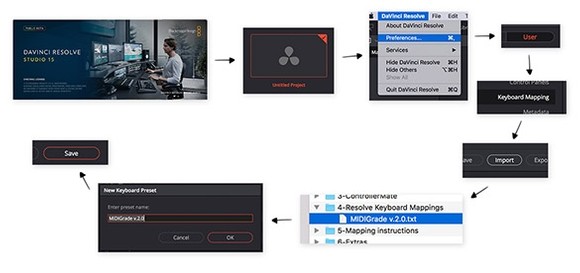 That's it. You are DONE. Enjoy grading!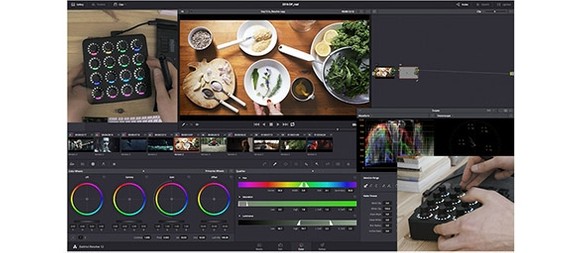 Alternatively if you wish to use MIDIGrade without the controller simply skip steps 1 and 2, and finish with this additional step:


Now to enable keyboard controls you will need to press "
§ + Left ⌥
" and you will hear a "ding" sound as a confirmation for it taking to affect.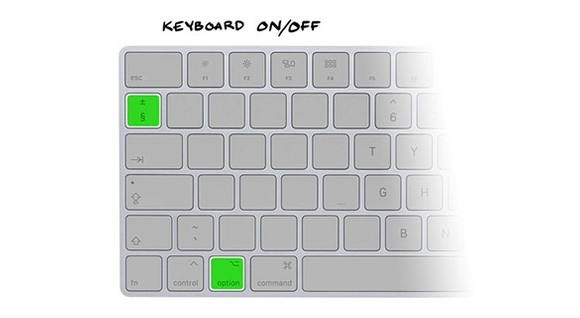 That's it. You are DONE. Enjoy grading with your keyboard now!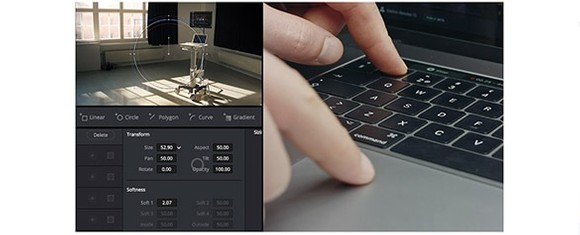 You'll get 1 file (9.9MB)
More products from MIDIGrade