Korg Wavestation "WS Universe" Bundle 100 Presets
Attention: WORKING With New Korg Legacy Collection Wavestation 2.0!
See attached instructions
Vector Synthesis - 33 years Anniversary & Korg Wavestation 30h Birthday!
"Best Pads & Drones" + "Extended" Soundsets Now In One Bundle!
Wavestation is one of the best machines for deep ambient atmospheres & drones.
Super lush sound & waves + vector synthesis - giving great possibilities.

It's the first time you can get so many usefull atmospheric sounds
for your production collected in one soundset.
"WS Universe" contains 100 custom made atmospheric pad/drone/string/evolving sounds/leads/plucks - all you need for
atmospheric music production with authentic feeling!
*Atmospheric pads dedicaited to our solar system & planets
* Great layered fiilmscore piano & strings presets
* Powerfull distorted leads & retrowave silk plucks
* Powerfull strings,brasses with authentic cyberpunk spirit
* Nick's beautiful & most powerfull "CS-80 Intro" preset

Compatible with models: EX, A/D,SR, VST version from Legacy Collection.
"Extended" List of sounds:
Saturn Pad NK
Neptune Pad NK
Pluto Pad NK
Mars Pad NK
Earth Pad NK
Venus Pad NK
Mercury Pad NK
Uranus Pad NK
CS-80 Intro NK
Perseus Arm NK
The Return NK
Piano Strings 1
Piano Strings 2
Piano Strings 3
The Retro Pl NK
The Retro Pl2NK
Deimos Pad NK
Retro Pluck NK
Space Bird NK
Space String NK
Cyberpunk NK
Cyberpunk 2 NK
Cyberpunk 3 NK
Light Speed NK
DarkerSpeed NK
(2049) Horns NK
DreamPiano NK
DreamPiano2NK
DreamPiano3NK
LostParadise NK
LostParadise2NK
LostParadise3NK
Norma Arm NK
Outer Arm NK
Sagittarius NK
StratosphereNK
Flanged MarsNK
Shy Red NK
Ice Sea NK
Cinematic NK
90's Gold NK
Horn Motion NK
Horn Motion2NK
Pad Motion NK
String Wins NK
Deckard Str NK
Ghost Str NK
Ghost Str2NK
Ghost Str3NK
Vector Birds NK

"Best Pads & Drones" List of sounds:

0.Drone
1.Drone1
2.Drone2
3.Drone3
4.Ninja Luke
5.Ninja
6.Glitter Box
7.Poly Complex
8.2012 End
9.20st Century
10.Magic Complex2
11.Magic Complex
12.Glider Complex
13.Gamma Pad
14.Alpha Pad
15.Theta Pad
16.Wind
17.Wind2
18.Movements Alter
19.Movements
20.Lunar Soul
21.Liquid Soul
22.Fire Soul
23.Giant Soul
24.Esoteric Pad
25.Ancient Call
26.Holy Grail
27.Come Home
28.Yellow Pad
29.Arctica
30.The Big Voice 1
31.The Big Voice 2
32.Atlantic
33.The Big Voice 3
34.Complex5
35.Complex4
36.Complex3
37.Complex2
38.Complex
39.The Big Black
40.The Big Purple
41.THe Big Blue
42.Pad Box Low
43.Pad Box
44.The Big Red
45.The Big White
46.The Biggest One
47.Chronos Music
48.The Big Green
49.The Big Voice



$35
You'll get 1 file (1.4MB)
More products from lfo store
20% OFF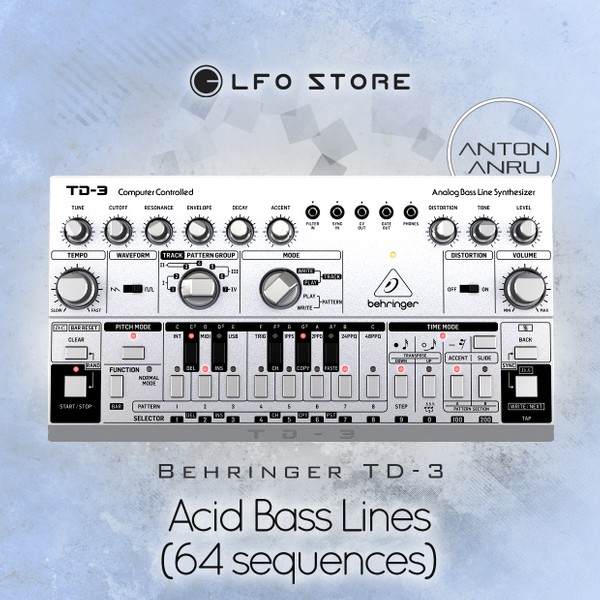 Behringer TD-3 - Acid Bass Lines (64 sequences) by Anton Anru
30% OFF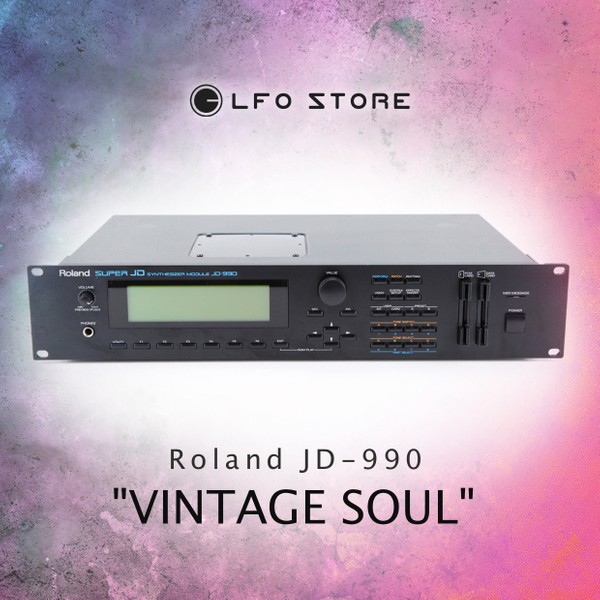 Roland JD-990 "Vintage Soul" 64 Presets