Purpose Packet
In English, "Ikigai" translates to "the reason for being". At some point, we have all wondered what our reason for being or purpose is. Why are we alive? How do we live the happiest most fulfilled life that we can? Well the answer to those questions is different for everyone. It changes from person to person. 

I believe the universe left clues for you to follow, and they all lay inside of you. I hope that you allow this packet to be the mirror you use to find them.

The Purpose Packet is a 12-page packet that pairs the ancient Japanese "Ikigai" which is known as "the secret to a long and happy life" with the exercises inspired by a modern psychological treatment called Cognitive Behavioral Therapy. 

The packet guides you through each of the rings of the Ikigai diagram to discover your mission, vocation, profession, and passion. Then by using elements of Cognitive Behavioral Therapy (CBT), you will be able to identify any thoughts, fears, or expectations that are holding you back from being in alignment with your purpose.

Once you have all of these pieces, you'll know where to start putting your time and efforts to live a more fulfilled and aligned life.

This 12 Page Packet Includes:
1. Diagram Breakdown + Brainstorming Space 
2. "Combine It" Prompts to find your Mission, Passion, Vocation, and Profession.
3. Experience Assessment
4. Identifying Fears
5. Identifying Expectations
6. Identifying Limiting Beliefs.
7. Page to Fill In your own diagram.
$10
You'll get 1 file (201.8KB)
More products from Letters To My Little Sisters
20% OFF
20% OFF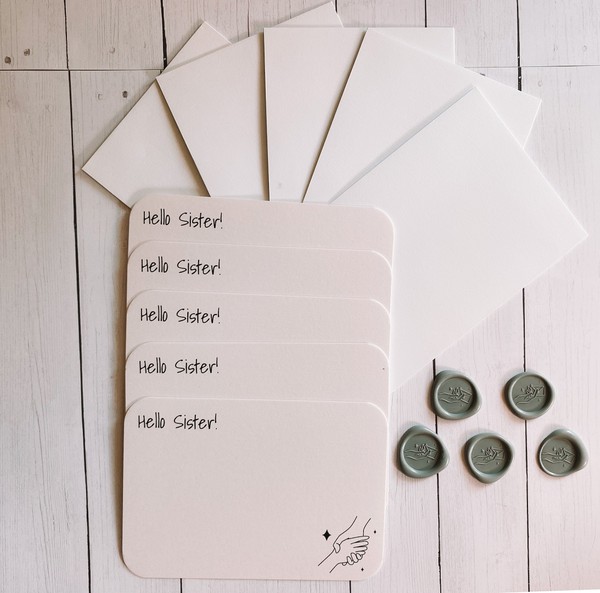 50% OFF