FREE TUTORIAL - Focus On Release: The Head & Neck (13 mins)
Welcome to my
FREE
13 minute Tutorial with focus on the head & neck position & how the placement of the body as a whole can greatly reduce unnnecessary tension & discomfort which can manifest around the neck & upper body.
This is an introduction to my new Series of one hour Tutorials which focus on 'Release'.
In this short Tutorial, I discuss & demonstrate how the position of the head can be hugely affected by the position of the body as a whole.
I explain how the feet feed back where our main body weights are placed, & how together with a good understanding & application of the Pilates Powerhouse, these elements can have a positive impact on the reduction & management of upper body tension & head/neck position.
During times of uncertainty & change, the body will 'hold' on to where we place our tension; often leading to discomfort, stiffness, poor movement patterns & ultimately pain.
This whole series of Tutorials focuses on the main areas tension is held, what we can do about it, stretches which can help, how to stretch effectively & steps we can take to manage the problem & prevent ongoing discomfort.
Whether you are a Pilates lover or not, this series will help you develop mind/body awareness, putting you back in control of the way you move, & give you the tools to literally 'undo' the forwardness of your everyday life.
For Pilates Lovers, it is these same 'tension' areas which often inhibit the access to the Work of the Classical Pilates Matwork Repertoire.  If we remain forward in our front line, we cannot find the all important & powerful muscles of the Posterior Chain.  
By working with these tutorials, the front line of the body will begin to open & elongate, freeing the frame of the body to unlesh the Power of the Pilates Powerhouse & powerful back line.
If you have any questions or specific problems you would like to work through, I offer 1:1 Training via Skype, which is a great way to connect & troubleshoot anything related to your own individual & uique mind & body.  A perfect opportunity to receive further support & understanding where needed.
Alternatively come join one of my weekly online classes, either live streamed via Skype or take the recorded version, all available to purchase here in my Training Resources Shop.
Please don't hesitate to get in touch if you have any questions, I'd be more than happy to help.
With love,
Katharine xxx
www.ksjbodycontrol.co.uk
Social Media: @ksjbodycontrol
Videos optimised for mobile, tablet or laptop in Quicktime MP4 format - running time 13 mins)
You'll get 1 file (168.8MB)
More products from ksjbodycontrol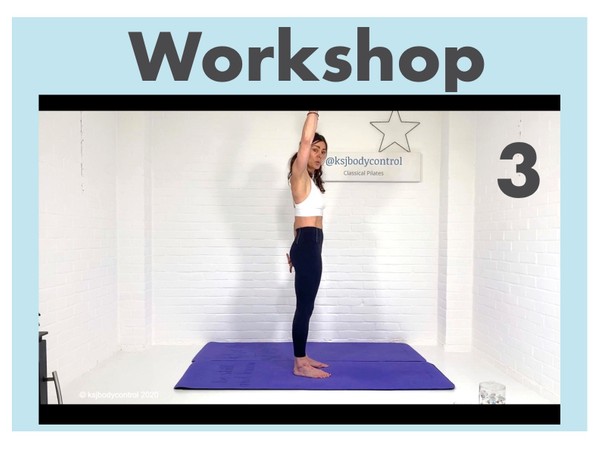 WORKSHOP 3 - Classical Pilates 'Strip-Back': One & Double Leg Pull (Running Time 123 Minutes)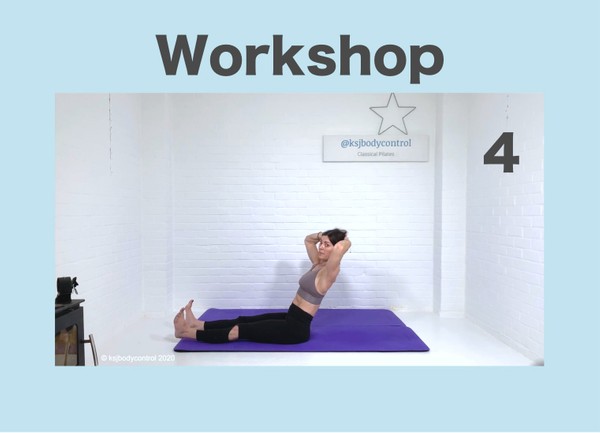 WORKSHOP 4 - Classical Pilates 'Strip-Back' The Neck-Pull (Running Time: 114 Minutes)