WORKOUT 2: The Classical Pilates Matwork Rep With Mini Flows - 43 Minutes
Come Workout With Me on my mat as I work through the Classical Pilates Matwork Repertoire with Mini Flows to Challenge!!

Exercise Content:

Standing To Centre . Transition To The Mat . The Hundred . Roll Up . Roll Over . One Leg Circle . Rolling . Series of Five . FLOW ONE: (Spine Stretch Forward . Open Leg Rocker . Corkscrew) . Saw . Cobra . Swan Dive . One Leg Kick . Double Leg Kick . Neck Pull . FLOW TWO: (Scissors . Bicycle . Reverse Bicycle . Shoulder Bridge) . Spine Twist . Jackknife . Side Leg Series comprising Grande Rond De Jambe . Heel Beats . FLOW THREE: Teaser Variation . Hip Circles) . Swimming . FLOW FOUR: (Leg Pull Front . Leg Pull Back . Side Bend Twist Right . Push Up . Side Bend Twist Left . Leg Pull Back . Boomerang . Seal) . Rocking . Downward Dog - Roll Up to Standing - Lift & Lowers to Recentre .

This is the work that I love, it is how I work out, connecting mind, body & soul, to move to my fullest range possible with the aim of finding length, strength & balance!!

The pace is moderate in order to feeeeel & process the work; this is an advanced Workout using three to six reps, remaining connected at all times, & working the body as one fully integrated whole.

This is NOT instructional, I simply name each exercise as I move, verbalise my focus, & give a little direction as to what's coming next.

This Series of advanced Workouts will always follow the Classical Pilates Matwork Repertoire, as this genius Method of Joseph Pilates truly WORKS.  

From hereon each week, I will work the first half of the classical rep, & then bring in some flows which combine a number of the classics, in the order to which they were set, & some weeks bring in some variations.  

My work remains true to source, always looking to maintain relationship of pelvis, spine, shoulder girdle with the feet, AND ensure both anterior & posterior chain are always in communication with one another.

I so hope you enjoy working out with me, this is true to who I am, & what I love; with over 22 years experience teaching Pilates worldwide & continuing to the Practise in my own body, this Method simply gets better & better & deeper & deeper, & the transformation this brings is simply the best!!

I hope this series will give advanced students & those already familiar with the Classical Rep an opportunity to truly feel the work, to work at a pace which gives the mind time to listen & sense what is happening within, feel a change, & literally bring about a brand new mind body & soul!!!

For support & training with any Classical exercises you may struggle with, my fully Instructed Mat Classes & Monthly Strip-Back Workshops, are available for you to purchase, yours to download & keep with all the detail needed to develop your own personal pilates journey.

Alternatively, please come & join me for a live Class with Q&A on my mat each Monday & Wednesay, or train with me 1:1 for anything specific you would like to troubleshoot!

Full details can be found in the Interactive & Training Resources sections of my website listed below:

ksjbodycontrol.co.uk

Do get in touch with me if you have any queries, I'd love to hear from you.

With much love,

Katharine xxx

Videos optimised for mobile, tablet or laptop in Quicktime MP4 format - Total Running Time 43 Minutes.
More products from ksjbodycontrol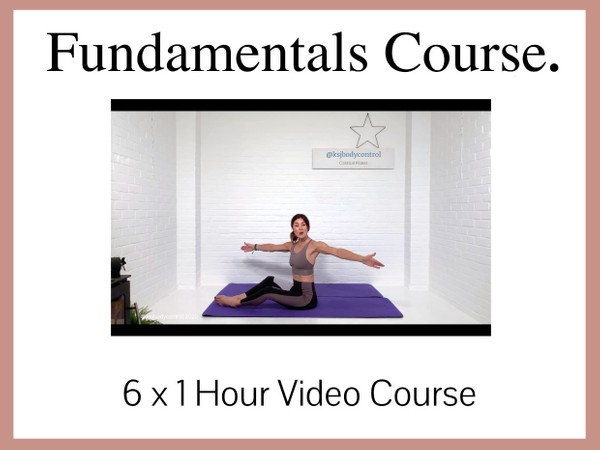 6 Session Video Course: 'The Fundamentals - The Building Blocks of Classical Pilates'
10% OFF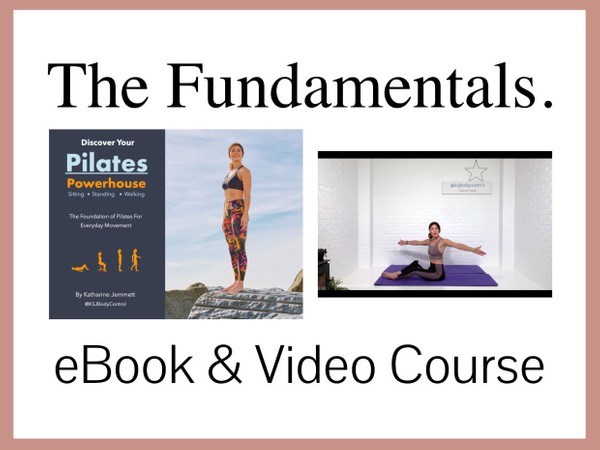 The Fundamentals - eBook & Video Course (Duo Bundle)