MAT Class 5 - Fully Instructed (56 mins)
Welcome to week five of my fully instructed Classical Pilates Classes, live-streamed worldwide via Skype, & recorded unedited for you to download & practise at any time, as many times as you wish.
It also enables those joining later on in the series to play catch up, & begin with the all important foundation if necessary..
Each Wednesday between 10 & 11 am (UK time) we follow a good proportion of the Classical Pilates Matwork Repertoire, with focus on:
Connecting to your mat
The set up of each exercise
Establishing & FEELING where the all important energy is placed to ensure our minds & bodies work as one fully integrated whole.
Exercises covered in this video are a progression from week four:
Standing to Centre & Connect:
Hundred
Transition to Mat
Roll Up
Roll Over
One Leg Circle
Rolling
Series of Five
Corkscrew (prep)
Saw
Cobra
One Leg Kick
Rest Position
Shoulder Bridge
Side Leg Series 
- Small Circles
- Grand Rond De Jambe
Mermaid
Repeat to other side
Teaser (prep)
Swimming
Leg Pull Front
Hammy Stretch
Roll Downs
Heel Raises & Lowers with Arms to Centre
The verbal & visual cues & instruction are the same as written in my daily Instagram posts, so please come join me on my mat each week as I share what I have learned over the last 22 years of teaching, & how to access the depth of this transformative Pilates Method.
1:1 Training & Instructor Mentoring are also available via Skype should you have any specific problems you would like to work through, & provides a space to literally troubleshoot the mat & receive further support & understanding where needed.
For full details, please check out my website: 
https://www.ksjbodycontrol.co.uk
I would love to work with you, so please don't hesitate to get in touch!
With much love,
Katharine xxx
Videos optimised for mobile, tablet or laptop in Quicktime MP4 format - 56 mins running time.
You'll get 1 file (690.5MB)
More products from ksjbodycontrol
10% OFF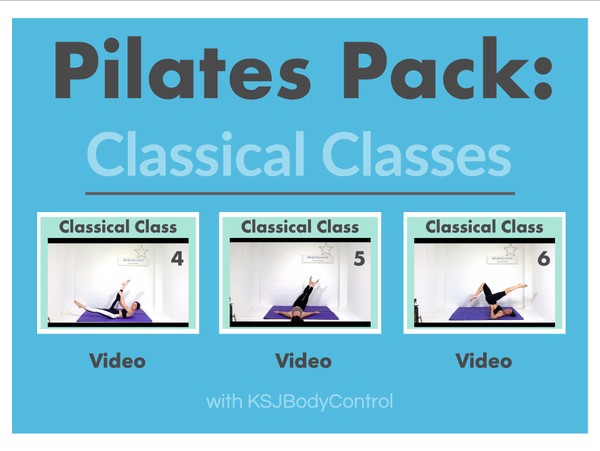 PILATES PACK: Classical Classes 4-6 (Total Running Time 161 Minutes)
10% OFF
PILATES PACK: Classical Classes 7-9 (Running Time 174 Minutes)
10% OFF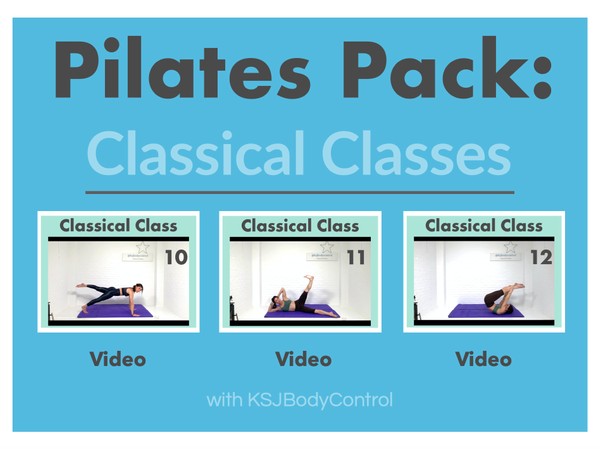 PILATES PACK: Classical Classes 10-12 (Total Running Time 182 Minutes)