MAT Class 7 - Fully Instructed (Running Time: 59 minutes)
Welcome to week seven of my fully instructed Classical Pilates Classes, live-streamed worldwide via Skype, & recorded unedited for you to download & practise at any time, as many times as you wish.
It also enables those joining later on in the series to play catch up, & begin with the all important foundation if necessary..
Each Wednesday between 10 & 11 am (UK time) we follow a good proportion of the Classical Pilates Matwork Repertoire, with focus on:
The set up of each exercise
Establishing & FEELING where the all important energy is placed to ensure our minds & bodies work as one fully integrated whole.
Exercises covered in this video are a progression from week six:
Standing to Centre & Connect
Hundred in Standing
Transition to Mat
Roll Up
Roll Over
One Leg Circle
Rolling
Single Leg Stretch
Double Leg Stretch
Spine Stretch Forward
Open Leg Rocker
Corkscrew Prep
One Leg Kick
Doube Leg Kick
Thigh Stretch
Neck Pull Prep
Shoulder Bridge/Leg Extension
Spine Twist
Side Lying Torpedo
Mermaid
Teaser
Boomerang
Swimming
Quadruped Push Up
Dowward Dog
Rolling up Through Spine
Heel/Arm Raises & Lowers
The verbal & visual cues & instruction are the same as written in my daily Instagram posts, so please come join me on my mat each week as I share what I have learned over the last 22 years of teaching, & how to access the depth of this transformative Pilates Method.
1:1 Training & Instructor Mentoring are also available via Skype should you have any specific problems you would like to work through, & provides a space to literally troubleshoot the mat & receive further support & understanding where needed.
For full details, please check out my website: 
https://www.ksjbodycontrol.co.uk
I would love to work with you, so please don't hesitate to get in touch!
With much love,
Katharine xxx
Videos optimised for mobile, tablet or laptop in Quicktime MP4 format - 59 mins running time.
You'll get 1 file (611.7MB)
More products from ksjbodycontrol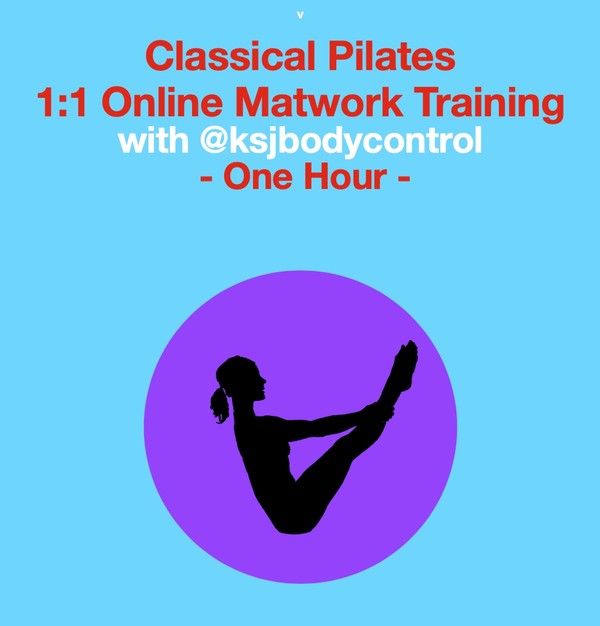 Online ONE TO ONE TRAINING Session (1 hour) (Course of 6 available with one Session FREE)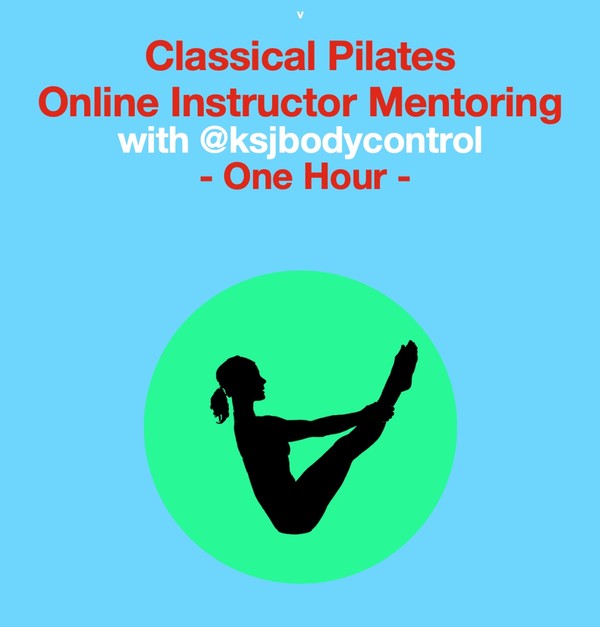 Online INSTRUCTOR MENTORING Session ( 1 hour) (Course of 6 available with one Session FREE)