Friday 26th February 2021
Come join me on Friday afternoon between 4 & 5 pm (UK Time) as I instruct a 55 minute Classical Pilates Progressive Mat Class, followed by a short & friendly Q&A session.

This class is suited to all levels as each week I review the fundamentals in standing to find our centre, & then transition to the mat for a full body Classical Workout.

 
If you are new to my class & are not familiar with the Classical Pilates Matwork Repertoire, please get in touch to book a 1:1 so we can ensure you understand my cues & I can assess how best to support you. 

 
Alternatively do check out my 6 x 1 hour pre recorded 'Fundamentals' Training Course which will give everything you need to prepare mind & body for this Class.


Each week I select a number of classcial exercises in the order in which they were originally set, with focus on set up to ensure we work to our own individual max.  

Both verbal & visual cues as seen on my daily instragram posts, will direct  your work with feedback given to help you develop your pilates journey.

I generally keep the reps to between 3 & 6 to ensure quality over quantity, but you can be sure to work mind body & soul right from the inside out! 

If you are an Instructor or you are already familiar with the Classical Work, you will find recordings of the previous weeks classes available to purchase here in my Training Resources Shop, should you wish to start at the beginning & play catch up, or get a feel for what's in store!

However, this is not essential as the foundations of the Method are always consolidated as we progress week by week through the entire Classical Pilates Matwork Repertoire.

1:1 Training & Instructor Mentoring are also available via Skype & Zoom should you have any specific problems you would like to work through, & provides a space to literally troubleshoot the mat & receive further support & understanding where needed.

Do drop me a message if you have any questions!!

With much love,

Katharine xxx
https://www.ksjbodycontrol.co.uk


PLEASE NOTE: 
Once you have paid & booked for this session, please download the ZOOM APP & I shall email the link for you to join on the morning of the class.

I will send the class link to the email you used to pay for this class, along with an enrolment form for you to complete & return to me.

Please don't hesitate to get in touch with any queries - my email is: [email protected] 

I can't wait to meet & work with you!!
More products from ksjbodycontrol
10% OFF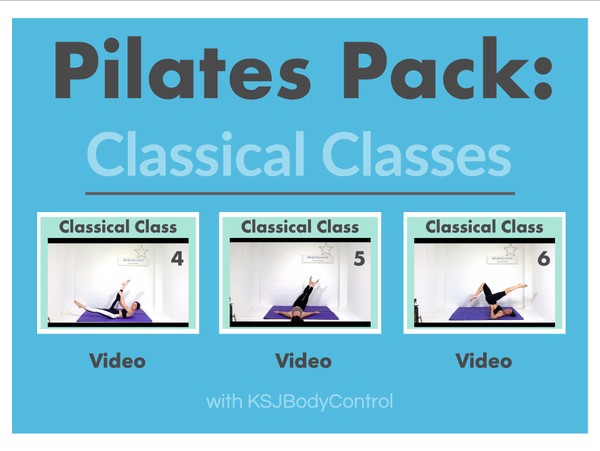 PILATES PACK: Classical Classes 4-6 (Total Running Time 161 Minutes)
10% OFF
PILATES PACK: Classical Classes 7-9 (Running Time 174 Minutes)
10% OFF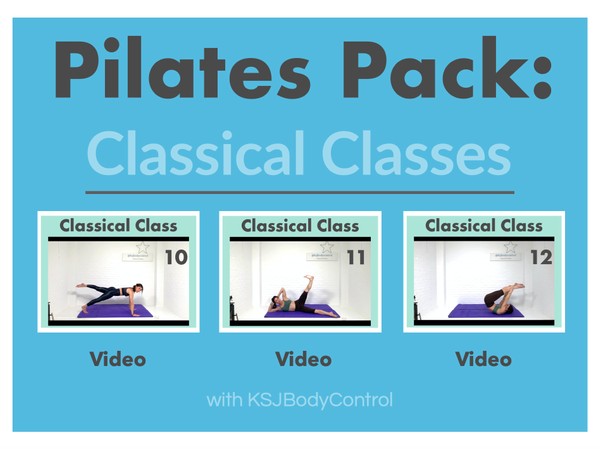 PILATES PACK: Classical Classes 10-12 (Total Running Time 182 Minutes)