15 FREE 4K Video Effects - KOLAFX Overlays and Transitions. Light Leaks, lens flares, & more
This is a demo for KOLAFX Light Effects Pack 1. Natural 4K Light Leaks for Video Editors, Producers, Content Creators, and more. Light Leaks, Lens Flares, Overlays, Glows and more.

If you use these free effects in your project, Please consider purchasing KOLAFX PACK 1 for only $5. It helps us pay our bills and buy new cool vintage lenses. https://sellfy.com/p/vVpa/ (Pack 1).

Simply drag effect clips as a new layer above your content in Adobe Premiere Pro or Final Cut Pro, and change the layer blend effect to "Screen".

This FREE Pack includes 15 effects and one B-Roll Clip Drone shot of Santa Monica Beach, Santa Monica, California.
Interested in more? Several Packs of 75 Effects are available for cheap at www.kolafx.com

Tech: 3840x2160px H.264 ~90Mb/s .mp4

www.kolafx.com ©2021 KOLA, LLC.
More products from KOLADigital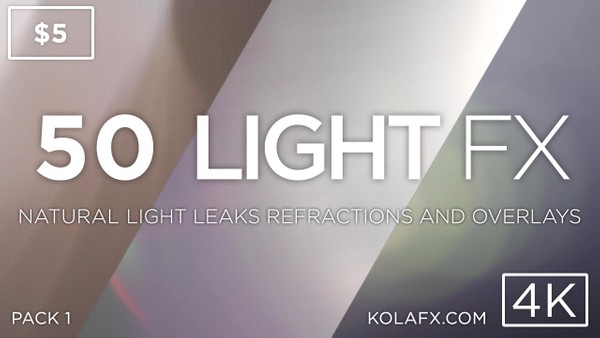 KOLAFX Pack 1 - 50 4K Light Leaks, Lens Flares Transitions & Filters for Adobe Premiere CC FCPX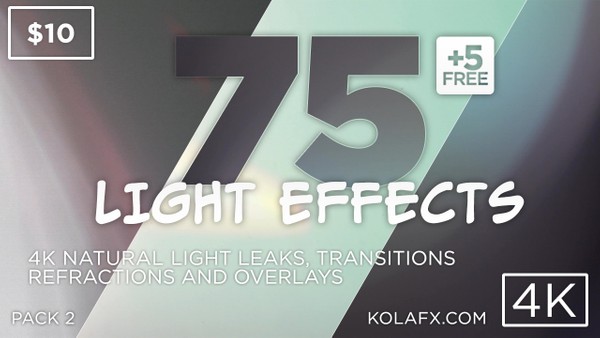 KOLAFX Pack 2 - 75 4K Light Leaks, Lens Flares Transitions & Filters for Adobe Premiere CC FCPX