Keola® Christian Fitness and Wellness Training Textbook I: Foundation
Keola® is a Christian mind-body exercise alternative developed from 1 Timothy 4:8 that uniquely proclaims the Gospel through movement. Ranging from slower, restorative flows that build posture and core to fat burning HIIT, this exercise will bless your body, soul, and spirit.
Whether you are currently teaching fitness or just a lover of Jesus who feels led, you qualify for preaching His Gospel through Keola® and this manual (PDF version) will help to equip you with what you need to begin leading classes: Includes in depth instruction on over 35 positions, sequencing, modifying and correcting, adding in the Gospel, breathing, biblical meditation, and free online supplemental video instruction.
It is such a fun and rewarding way to walk out the Great Commission of Mark 16:15. You will have the opportunity to help people get fit physically and make better choices daily, strengthening both their minds and bodies, but your primary position will be to help people to grow in Christ actively. Join this Gospel movement!
Manual also available on Amazon as a Kindle ebook.
NOTE: Keola® is copyrighted, trademarked, and contains intellectual property. You must agree to all terms in order to lead classes. Contact
[email protected]
for terms and agreement.
Author Alli Becker is the creator of Keola® and has been a Christian voice in the mind-body fitness industry for over a decade. She is ACE certified and a member of IDEA. Learn more about Keola® at
www.keolafit.com
or try a workout at
www.youtube.com/keolafit
. Join in on social media @keolafit on Facebook and Instagram for encouragement, workouts, healthy living, and more.
You'll get 1 file (19.1MB)
More products from KeolaFit
$0.00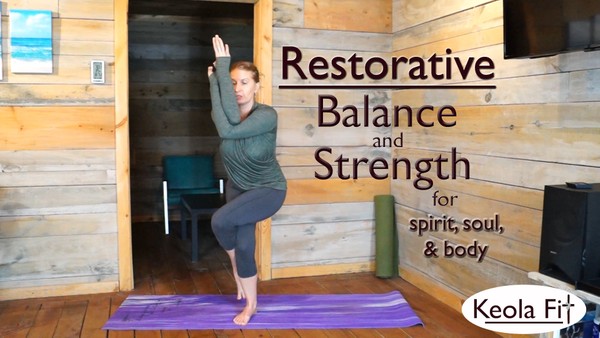 30 Min Restorative Full Body Workout for Spirit, Soul, and Body: "Destiny" - Christian Fitness