D&T Curriculum Planning (KS3, GCSE, A Level) (Free or Pay What You Want)
This resources consists of a range of curriculum planning documents that will help a D&T department review and create a 7 year curriculum.
It consists of sets of cards that summarise the keywords and headlines from the KS3 curriculum, the GCSE Subject Content and the A Level Subject Content. The cards can be printed out and used as an interactive activity for departmental planning, particularly in larger departments.
The resource also includes some resources that are available for free via the website but which are included in the pack as they are useful to use in conjunction with the cards. These additional resources include ticklists that summarise the content from the above cards but in a linear format (these sheets are particularly useful for smaller departments or for individual teachers) as well as a 10 key learning areas document that summarises and compares the learning content across all exam boards (useful for adding in the additional detail to curriculum planning once the initial review with the cards has been carried out). 
This resource is often given away for free on some of our courses. Visit the website or contact us to find out which courses include this resource.
This is a 'pay what you want' resource. There's no obligation to pay and you're welcome to download it for free. The website is maintained without any funding or salary & with the aim of providing free support for the D&T communty. If you wish you can acknowledge this through a donation for a resource (this resource is available on our TES Shop for £12.50).
Other teaching and learning resources are available to buy and can be viewed at
http://www.julieboyd.co.uk/resources-to-buy/resources-to-buy/
. The website
www.julieboyd.co.uk
also has a wide range of free resources and you can sign up for a newsletter for D&T teachers which also shares resources and D&T updates.
Note this is a large file so it might take a while to download. The large file size may not be suitable for downloading to some mobile devices.
File is for personal use & can't be reproduced, shared or sold commercially. ©Julie Boyd 2018
You'll get 1 file (2.6MB)
More products from Boyd Education (Paul and Julie Boyd)
£0.00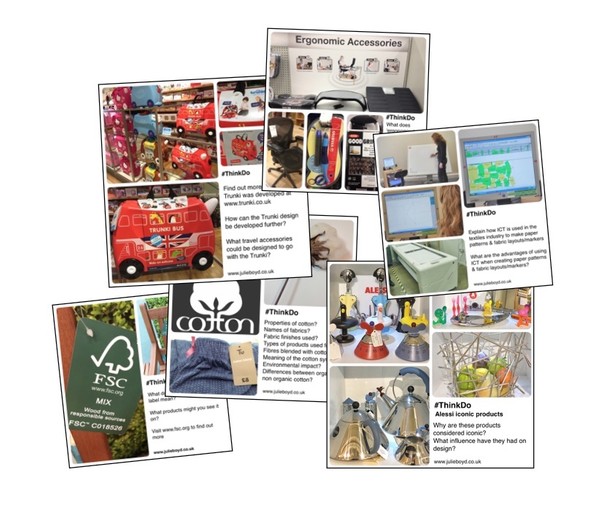 #ThinkDo Activity Cards: Pack 1 (Free or Pay What You Want)
£0.00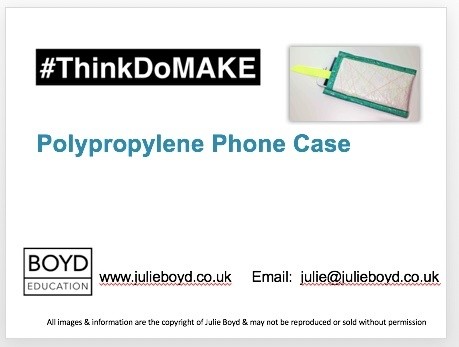 How to make a phone case made from a polypropylene rubble sack (Free or Pay What You Want)